heya guys long time reader here and i thought it was time to post up my conclusion on my build
well driving past a used car dealer i purchased the car for $800 and life as a ford freak started there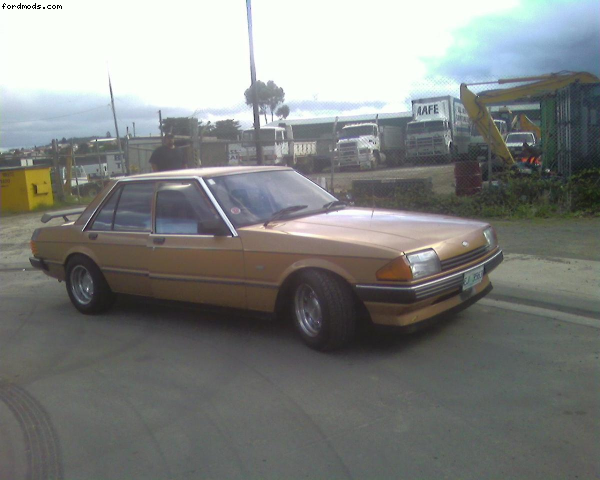 so as time went on i started thinking i really should do something so i purchased a v8 and gearbox and had it transplanted , it ran nicely after i threw 2k at it and then i was pretty happy.
But it didnt take long to figure out i was in need of something else so out came the engine and put abit of money towards the tranny etc
paint was the next thing on my list and i had been seeing a nice blue over black xa down here in hobart so thats what i decided to do to mine
a gtho spoiler and front airdam was also included and looks nice
next was mags n tyres and i decided not so much on bling but the stance ,i had always liked 5spoke mags they look nice when turning so thats what i got
not long and i wanted more power and we all know the warning bells now going off in our girlfriends minds when we say that dont we!!!
well mine didnt like me spending all my cash onit but i bought and shipped a tunnel ram from the states and i gota say its
b i t c h i n
throttle response is instant and furious and the tacho reached 7000rpm pretty quick
so in the end for a small layout of cash i feel like i have my supercar complete.
im very happy for the money i spent and bang for bucks is amazing hope u guys liek the finished product
kind regards lownslow
_________________
0-100 in afew mins
Not that fast .. but it looks DROP DEAD SEXY!