hey there guys, iv had my car for about a year now and only in the last few months ahve i started making some modifications to enhance performance a little for the time being!!
So far i have a cat back exhaust, CAI system and i am already noticeing a bit of a difference!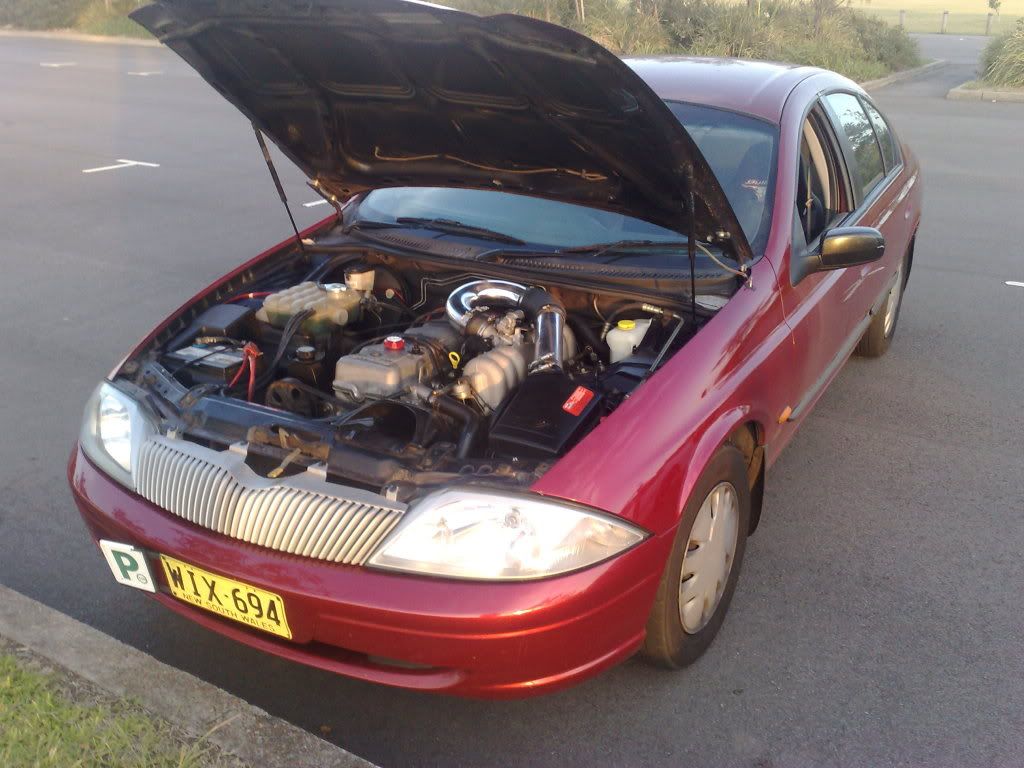 Yesterday i finally rounded up some money to put some rubber on my new xr rims i bought of a fellow ford modder!!!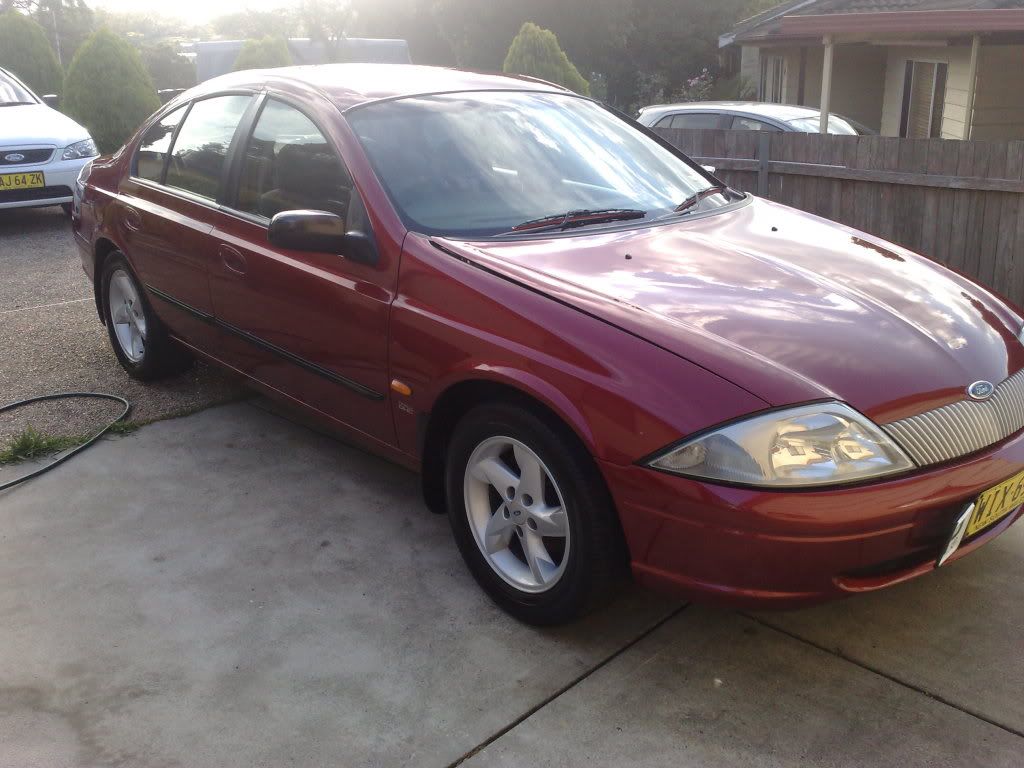 I also have a few extra mods which are red footwell neons, red LED parkers, red interior light, red number plate lights, sony xplode head deck with 2x250watt 3way 6x9 speakers, a 1000watt rampage amp and a 800watt rms kenwood sub!!! All this is just for a bit of rice factor!!
Future mods for this car include;
ph4480 pacemaker extractors & hiflow cat
Complete port n polish of head with larger valves and stronger guides (hopefully with a flow rating of 500hp)
stage 5 cms cam or bigger
forged bottom end
manual conversion
3.7 rear diff gears
raptor supercharger and w2a intercooler system (once i get off my green p's)
possibly a ts50 or a hawk bodykit
let me know what you think and wether im missing anything or not!!!
this is going to be a long term project but will definately happen as i slowly progress towards the end if my appreticeship!!!!!!
_________________
184 rwkw with more to go!