So I was a bit bored so I thought I would chuck my car up here as well.
So after 7 years of hard labor this is where I am at with the big girl now....
The motor has been setup to handle 20psi with:
Custom Forged pistons by special piston services.
Block has been decked bored and honed and o-ringed.
Crankshaft has been chriogenicly treated and nitrided.
The rods have been chriogenicly hardened and shot peined.
Custom copper head gasket. (8-1 Comp)
Head has been cc'd shaved lots of porting and polishing and bigger valves.
High volume oil pump.
Crow Cam 519.
570cc injectors with Bosch 044 supplying fuel.
All Balanced..
Currently running snort stage 4 turbo kit
Ebay American made beanie great beanie works well
Heat wrap and shields covered in heat wrap to try and keep temps down a bit.
Snort Polished Plenum.
68mm Throttle Body.
Front Mount Intercooler.
2.5inch redback exhaust system
Battery moved to boot.
The motor is controlled by a Microtech LT10s installed and tuned by Daltons Automotive in Geelong.
it also has twin stage electronic boost control, speco boost, water and oil gauges.
5 speed manual
9 inch 4.11's LSD
18 inch ANZ tycoons
UPC Big brake kit
Custom Interior seat covers door trims roof lining led dash conversion the works.
Custom Sloxr6 Roof lining
Clarion Touch Screen DVD Player Alpine splits up front and Alpines in the rear.
Current power is 200rwkw
Booked in for a tune on Monday expect at least 300rwkws otherwise she is all going to scrap
Current plans are too sell the car
or if I can get around it or get no interest I will keep it :yahoo: tidy the engine bay up more think it needs a bit more bling (eg polished overflow tank polished panel along the front of the motor like Phat EL
) Get all that sorted then she is off to get a new paint job. Other than that not sure where I can go from there think I have nearly covered everything any ideas welcome.
So there you have it this is where my pride and joy is up to.
Opinions and comments welcome let me know what you think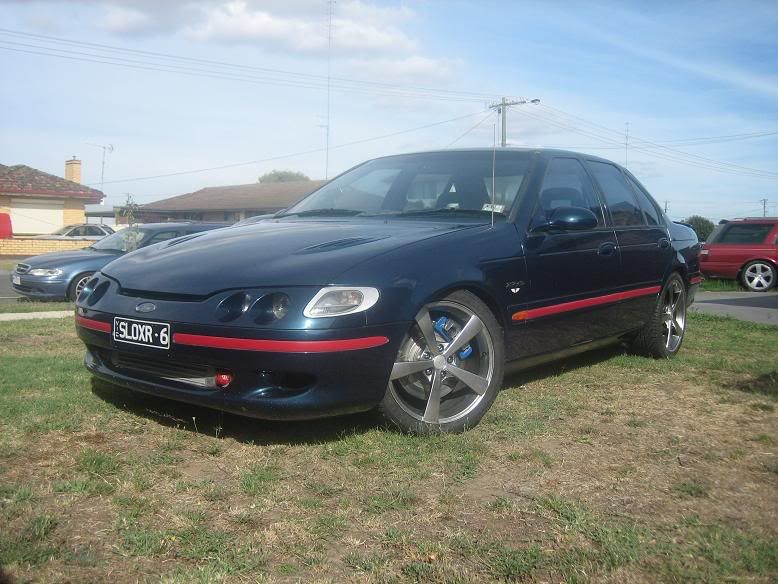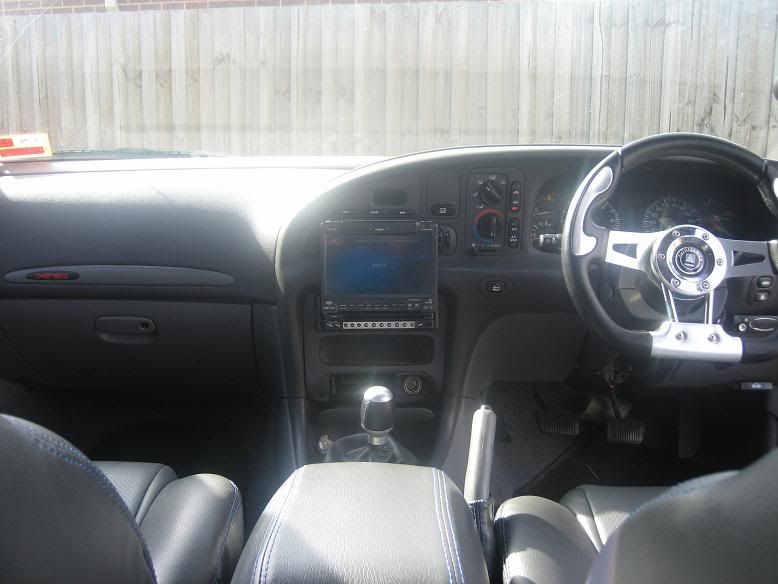 _________________
Congo Green Ba Wagon With F6 6 Speed Manual Driveline.
Last edited by Sloxr6 on Fri Mar 12, 2010 6:24 pm, edited 3 times in total.