OK Guys.
Bought myself a hella animal EB Fairmont off a mate for cheap.
Has a 5 litre V8, Auto Trans, Sunroof with No glass and i don't know what the bodykit is, but i dont think i like it.
Also, Has cut springs. Filth.
I bought this so i have a car to actually make nice.
Paint work is s**t but I'm in the right trade to fix it.
Mechanically it's pretty good.
Plans:
Get sunroof glass and frame thing.
LSD.-Not sure if it has one being fairmont. Does some hella singles though. Pretty sure it's open.
Get decent f**k suspension.
bobtail spoiler thing.
Respray.
Wheels. Not sure whether to go the BF? Typhoon wheels or Territory Steelies. Workmate had the Phoon wheels on his old Saffron Gold EF and they looked horn.
Nice exhaust and strackers.
Ghia interior would be mint. just gotta find some.
That's all i think off the top of my head. make a nice cruiser.
Any suggestions would be great or if anyone can help me out with bit's i need mentioned above that would be choice.
Here she is.
Mates have named it Hagrid.
Because it's haggard.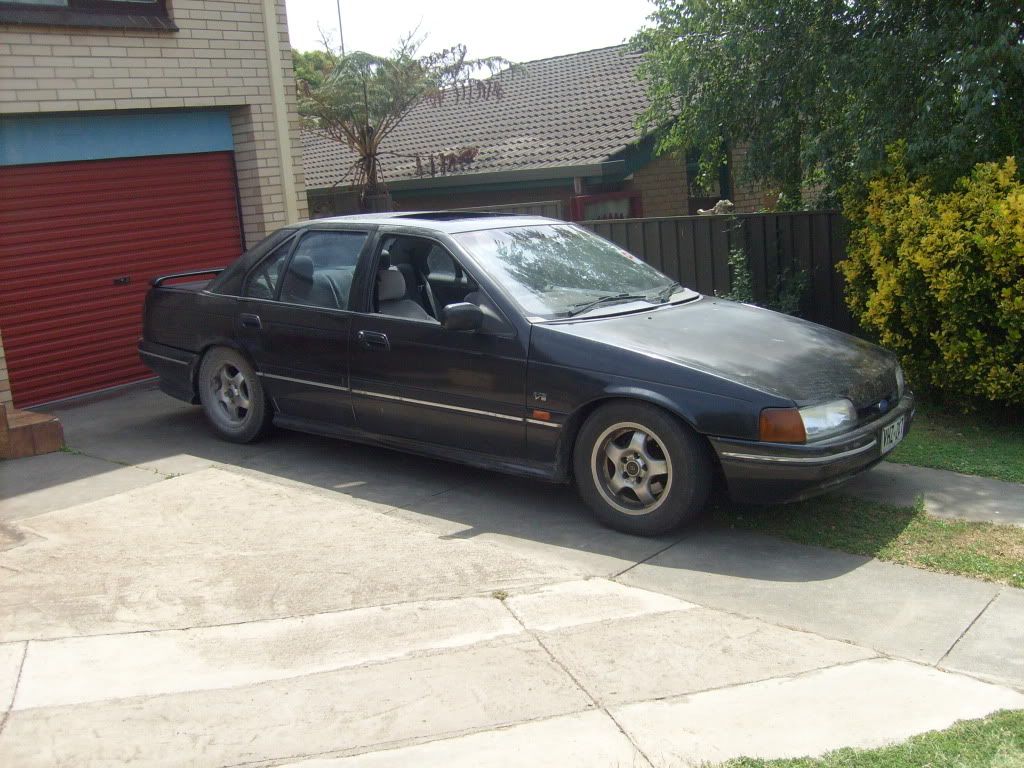 _________________
1982 60 Series Landcruiser.
Filthy 5 Litre EB Mont.