She needs alot of work but I didnt want someone elses project.
Well first some pics of the girl as I got her..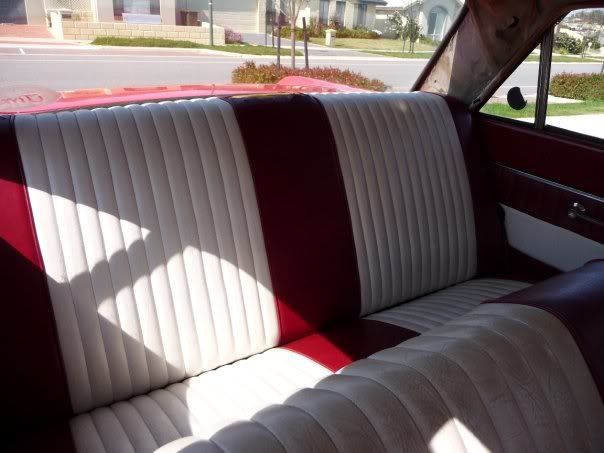 As you can see below, this is just a small portion of the chrome spares ive started to put away for her, also there is a full set of retractable seatbelts.
Now the fun begins, First off the rank was to get her running smoothly, nearly all done, got a few heating issues to sort out, a minor flat spot on acceleration, New fuel lines on the way, the pod filter is soon to be replaced and the heater hoses are gone, additionally an overflow tank is going in.
Next port of call, the original 13" wheels which i got with her are getting sandblasted and powder coated and then new springs all round, Lovells Super lows in the front and lows in the rear.
Then I will start on the guages, new fuel sender and new accel cable. Oh the money is getting spent quick now.[/
_________________
nascentes morimur
Last edited by Gregg_13 on Thu Sep 24, 2009 12:57 pm, edited 1 time in total.