Finally had a few minutes to sit down here and chuck a couple of pics up.
Didnt get much done Sunday as I spent it picking up a gearbox for the burnout ute with my brother and then spent some time hunting up a XW or XY with him that will be his toy. Found a couple of potentials but still some work to do there to find the right one.
Well it is a bit interesting doing a V8 conversion on a 92 XF as they are a real bitsa. They are a cross between a XF up top but have a hell of a lot in common with the E series inthe under pinnings. So its a mix and match to find crossmembers etc that will both fit the C4 and the ute body without any mods.
Get that all sorted out ok. It runs standard XD cleveland engine mounting plates and mounts and an early T5 crossmember reversed with a XD C4 gearbox mount.
Too easy!
Here it is in the car with the dummy fit to check clearances.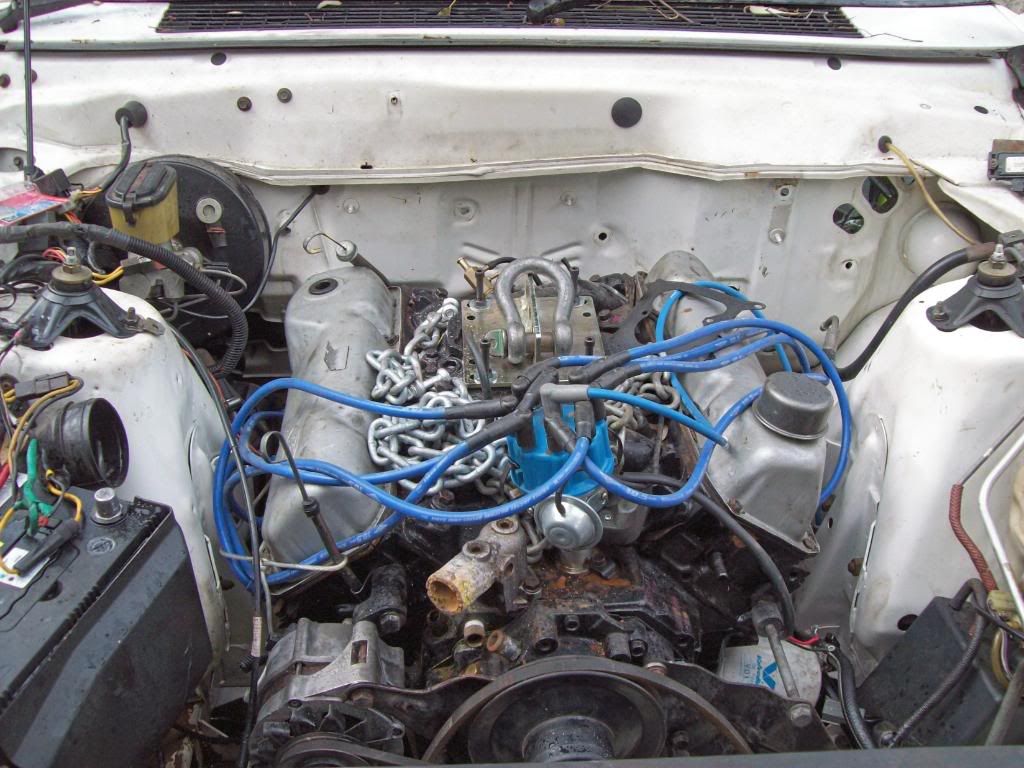 It fits! Well sort of.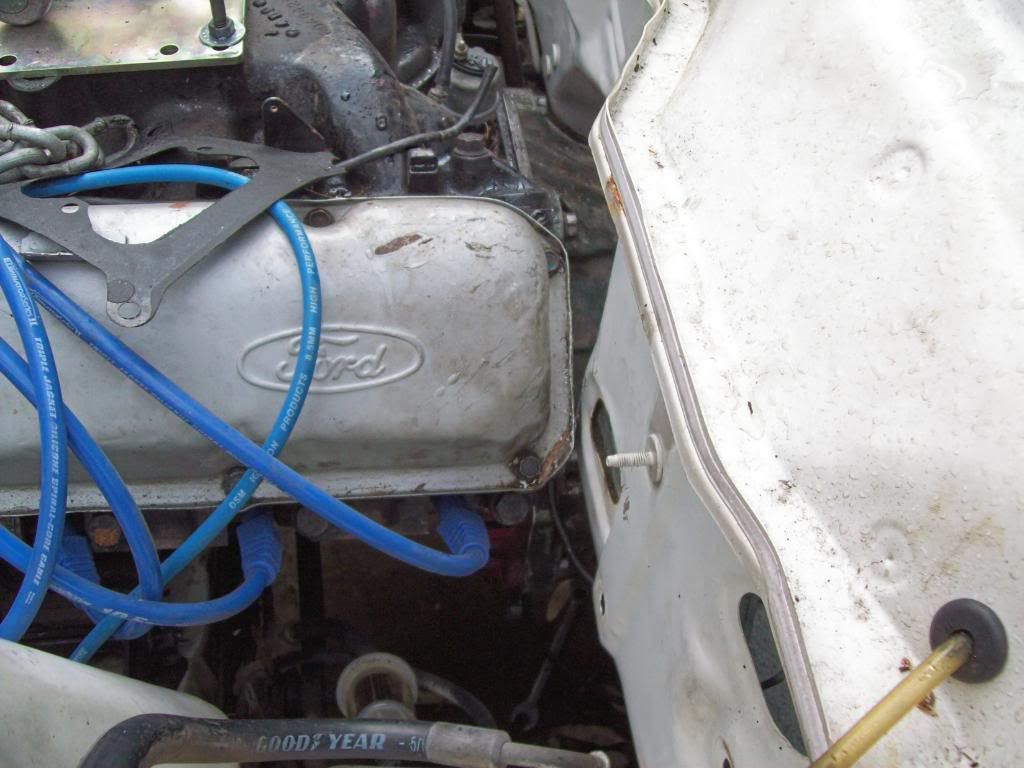 The big issue with putting a Clevo into a XF is clearance from the firewall and heater pipes as Ford changed the firewall quite a bit in the XF compared to the early models.
It does all clear but about 5mm. Unfortunately to get passed enginnering you need 10-15mm of clearance.
I have removed the heater core as I am getting that remade to suit so had to do something to get a bit more clearance. The general practice is to whack the offending piece of firewall in with a hammer to get the clearance required.
I didnt want to do that so I had to get a bit creative.
I decided to build a small recessed box and weld that into the firewall to get my clearance.
I cut the section of firewall out that was too close , refitted the front of the heater box to check how much room I had to play with and worked out I could move the firewall back 15mm before hitting the heater box so I had plenty of room to work with.
Went up to my old mans to see what scrap plate he had laying around and found the perfect piece to get my box off. It already had some nice 90 degree bends in it and would be very easy to weld in and shape the firewall to suit.
After a bit of cutting , grinding and welding I come up with the below result.
I fitted the plate , tacked it into position and carefully cut and reformed the firewall to suit and welded it in. I gained the 10mm extra clearance I needed and didnt damage the heater box at all.
It looks a bit dodgy at the moment as it needs finishing off but after a bit more welding . a grind , bit of fill and paint it should look like its meant to be there.
Hardest bit about it all will be explaining to my brother where the lid off his BBQ went when he asks.............
Well it was in front of me and perfect for the job so what was I to do?
So now I am just doing some tidying of the engine bay and relocating some stuff getting ready to paint it up. Next time the motor goes in it will be staying in for a bit!
Here is the other goody I bought the other day.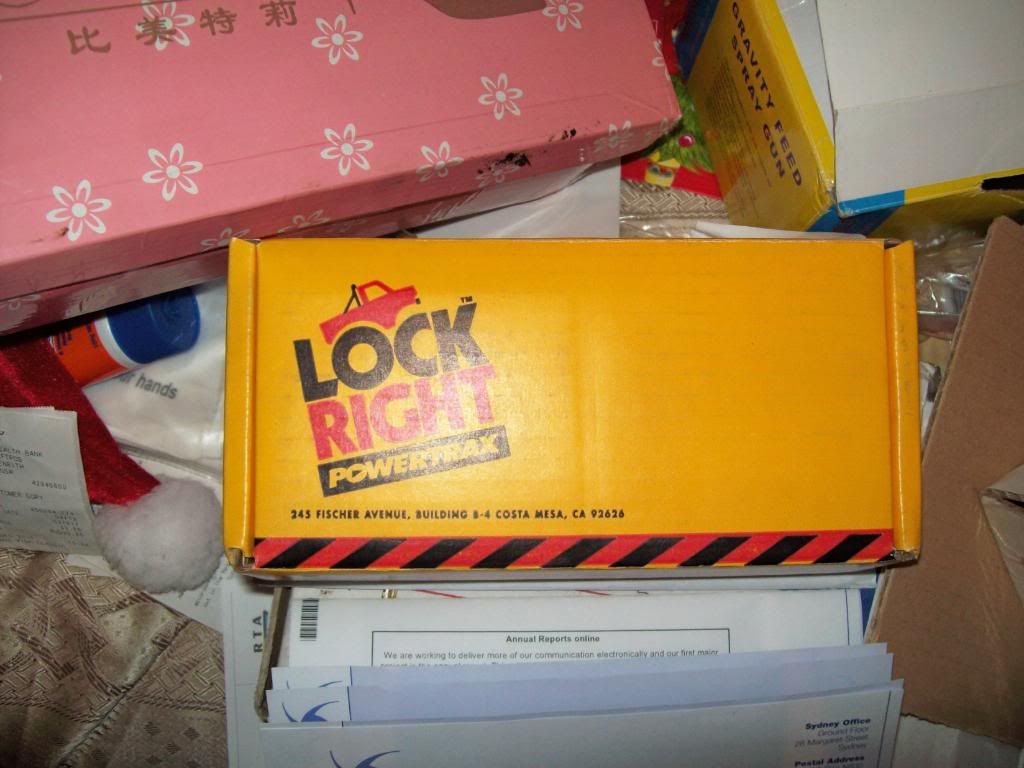 Genuine Richmond Gear Lockrite from the good old USA. It ratchets to allow you to be able to turn your car in a carpark but when you have the boot in it the diff locks.
Kind of a cross between a LSD and a spool. They work very well and are a lot of fun!
Normally around the $700 mark but I was in a 4x4 shop in Blacktown the other day and they had some old stock they had actually forgotton they had.
Talk about the right place at the right time! I walked out with it for the princly sum of $375!
You cant even get a reco LSD centre for that. Yep me is a happy boy. Things are happening here , not as fast as I would like but the end result will be well worth waiting for.
Each small step forward is one step closer to the finish line or well the first of many finish lines my cars will have.
Have to get some things done but seeing as though I was playing on flea bay the other night and wound up buying an Electric sunroof for Donnas 4 runner.
Looks like once the utes done and I start to get some things fitted to the runner we have stashed away here for it , it will be another build that is happening...............................
s**t a V8 XF ute , a V8 Maverick and a V6 4 runner along with my ongoing camp trailer perfection project! When will I ever learn.............................................
_________________
xr6turnip wrote:
More people paid for a ride in a VT commodore then an AU Falcon so the VT is superior.
Based on that fact my Mum is the best around!