Well anyway after much stuffing around with wheels I actually decided to buy the Black set of Snypers off BenJ.
I honestly could not find a set of 17's that would have suited the ute. Nothing that was available really tickled my fancy. I know one day Ill wind up having to go down the 17" path but hopefully by that time I will financially in a position to go and blow the coin on a set of simmons.That would make me happy.
Anyway here is what I got up to this afternoon.
Take one of these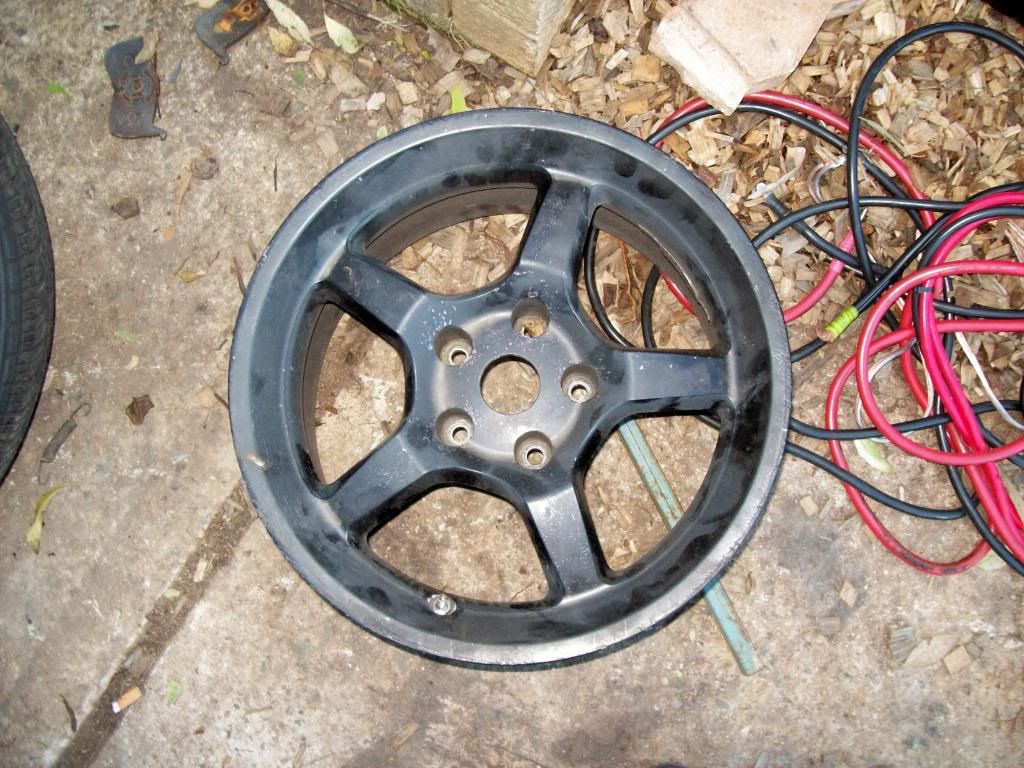 Throw on a couple of coats of Selleys quick strip , give them a scrap and a wash and you coem up with this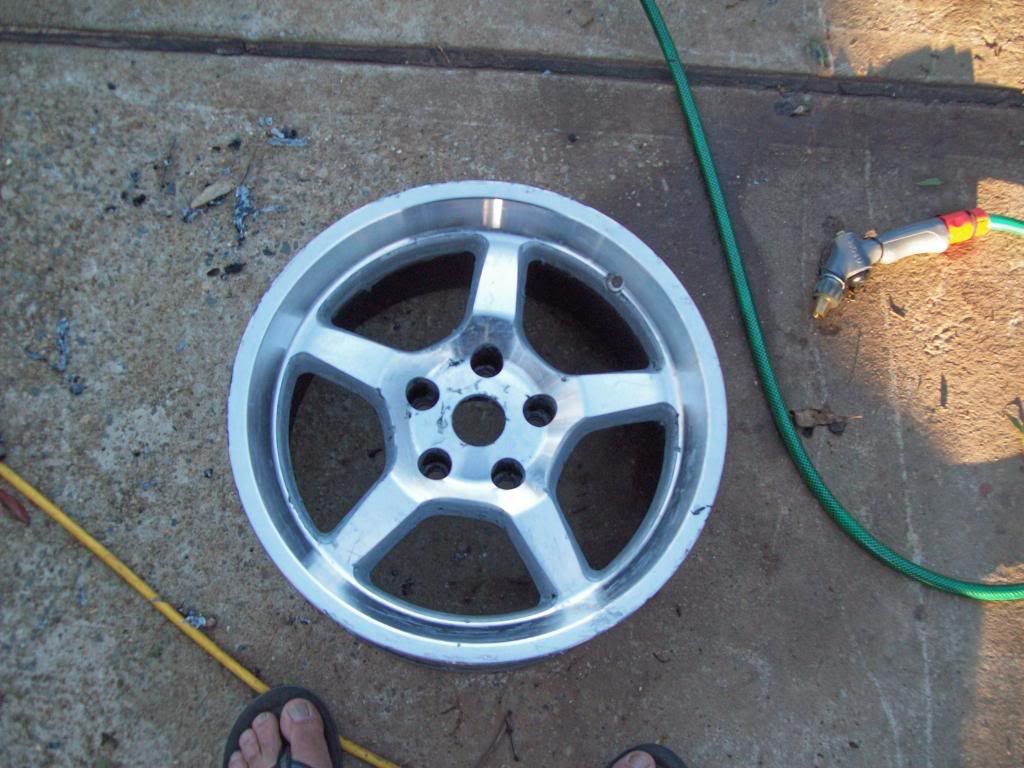 They still need another coat of stripper to get off a few left over stubbon bits of old paint and clear coat but they are coming up quiet good I think. I was originally going to spray the wheels white so they were colour coded as was the early 90's craze but upon stripping them I found they are actually machine polished on the faces. So I will now mask them up properly and paint the sides of the spokes either gloss black or charcoal , then get out the sandpaper and remove a few scratches and marks and give them a good hit with the purple.
Im going to make the local tyre guys life miserable tomorrow afternoon. I will be getting him to chase up a new set of wheel centres to suit , a new set of chrome nuts and some rubber. Either 245/50 or 255/50 16 for the rear and 225/50 16 for the front.
While I am there I will get some better tyres I have here put on a pair of the Hurricanes and them put back on the car and have the tyres stripped off the other 2 16" rims so I can strip and paint them.
The plan is to have them all done and the tyres fitted and on the car by Friday afternoon at the latest so I can bring them out to Liverpoo Friday night. Then I might just give the Hurricanes a quick squirt and a polish and throw them on ebay for a laugh to see what I get for them. A really stuffed set went for $87 the other night without any tyres at all. You never know with the old retro craze taking off a tidy set with good tyres might swing me a couple of hundred. I would laugh so hard if they did. I cant believe people buy this kind of stuff!
_________________
xr6turnip wrote:
More people paid for a ride in a VT commodore then an AU Falcon so the VT is superior.
Based on that fact my Mum is the best around!