Well here it is. I thought I would have to look long and hard for a good ute at a reasonable price.
Some how the first one we looked at was it.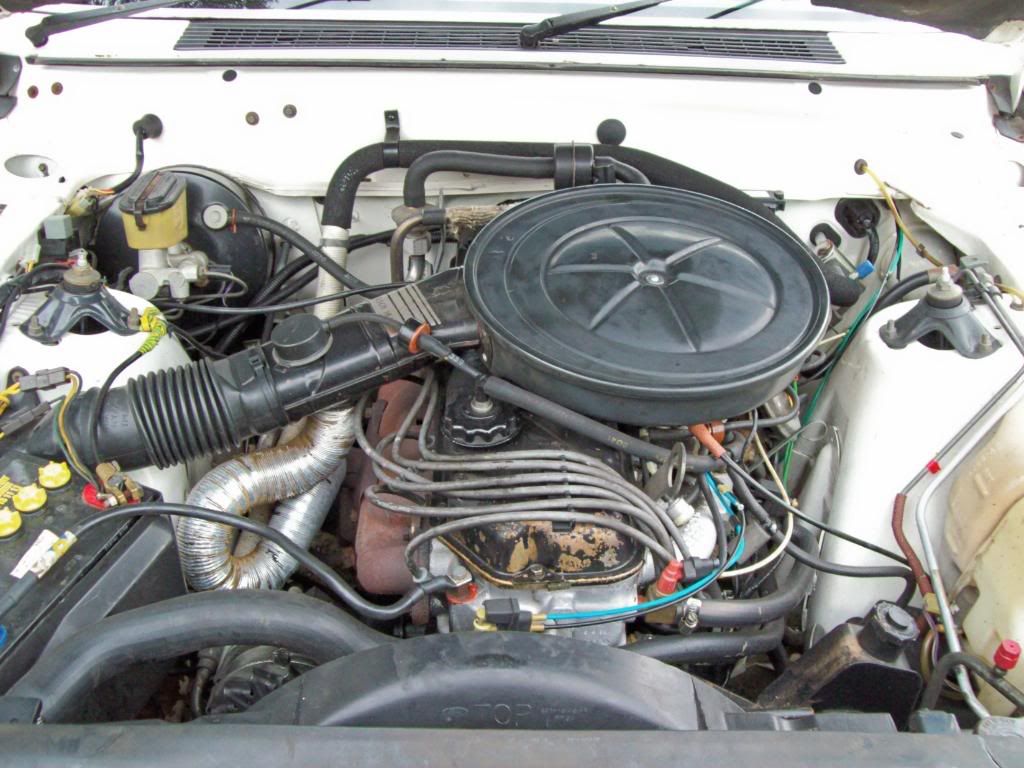 Its a 1992 XF 4.1 5 Speed. Single spinner. Air and power steer.
It was advertised for $2k and after a bit of haggling we got it for $1600. Its a few hundred more then I wanted to pay but to get one already with a manual and for the body to be as clean as it is , I really couldnt think for too long about it.
All the standard XD XE XF cancer traps were checked. Up in the scuttle , front pillars , sills , roof pans. Either it is factory clean or if it has been bogged up the worlds best bog magician has been hard at work. Not a ripple , a mark and all the factory stampings are there.
It had the factory issued faults of a broken passenger door handle and and stuffed door hinge pins in the drivers side. I fixed the door handle today. I need to get some pin and bush kits fit the hinges.
Before too long the fully retro 80's Hurricane mags have to go. My old man and missus reckon they look cool but I hate them with a passion. No idea on what wheels I want for it yet. The requirement for them is they have to look tough on it , preferably with a bit of dish. They have to be a size that you can still get tyres for easy. So all the good old 14x8 12 slots , dragways etc are out.
They also have to be fairly cheap.
Let me know if you have something you think might be suitable or if you know of something!
The front nudge bar is soon to be evicted!
I need to chase up a tonneau cover pretty quick. I have seen them on evilbay , but I need to find a centre support bar. Has anyone been to PNP lately and know if they have any utes down there? I really need the bar. I will try and chase this up tomorrow.
Windows will be tinted before too long and the door frames painted black.
Ultimate plans are to come up with a unit thats fun to drive , is good enough for a run down the cross on a Saturday night , can hold its own at a traffic light battle but I can use to pickup firewood , head to the tip , take the dogs for a drive etc. Basically an allrounder.
I sort of want a vehicle that is reminisent of the 80's tuff Falcons (thats where my passion started and has never really wained for the old X series) but also has moved with the times a bit.
I have a lot of thinking to do about the driveline and such. I have to weigh up the pros and cons between having a Clevo and a Wheezer. Either way it will require an engineers ticket so I just need to take my time , think it through and do whats going to give the best result.
So I think it will end up with a set of 16's at a minimum on it.
I have a few ideas floating around , but it wont be a quick project. I am skating on very thin ice at home at the moment with my cars. All the stuffing around , tooing and throughing , money and time wasted and s**t all over the place as of late has taken its toll. This car is a keeper no matter what we might find with it but things wont be happening over night.
The first couple of little mods happened today as I was cleaning up and working out what to keep and what to ditch. I will take some pics tomorrow of them once I have cleaned them up.
_________________
xr6turnip wrote:
More people paid for a ride in a VT commodore then an AU Falcon so the VT is superior.
Based on that fact my Mum is the best around!
Last edited by Matt_jew on Mon Sep 21, 2009 4:36 pm, edited 6 times in total.