Gave her a cut and polish and f**k it did make a difference that's for sure.
Anyway few thing have happened finally got a pair of replacement shocks, literally brand new KYB shocks at the wreckers.
Found my suspension was in far from wonderful condition, the bottom of the shock was worn half through so it slipped nicely through the gap worn through on the lower bracket.
also through lowered springs in the front to level it out due to the sagged rear springs well less than 12 hours pulled the exhuast off.
also got a flat so through a 12 slotter on thinking might whack a set on to see how the look afterall I do wheels and tyres for a living so can chop and change as I please, p.s. if anybodies need tyres or wheels p.m. me.
lastly a quick shot of it with a 19" koya under the a** for s**t and giggles.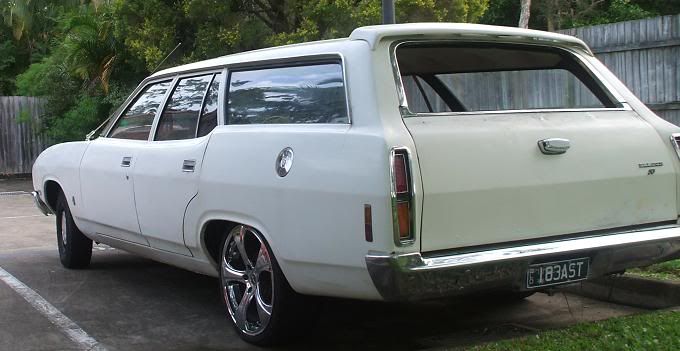 _________________
Signature removed by moderator.signature must not exceed 120x500 pixles