Howdy all,
Hopefully the following posts will be a record of the ED build up I'm about to undertake.
Long story short, my Dad unfortunately passed away late last year and I have inherited his ED gli sedan, I thought for a long time on what to do with it as obviously it holds a bit of sentimental value to me, but being a stock as a rock 6 cylinder auto that has seen better days I was just going to keep it as a run around but all this changed when I found out my old EB XR8 was for sale from the guy who purchased it from me.
I have bought back the XR8 to donate its running gear into the ED, the XR8 has seen better days and has really been let go from her former glory, lol, as you can see below
but she has still got all the mods I did to her back when I last owned it 5 years ago, a few of the longer term members might remember it from cruises and nights out the drags and the occasional burnout it did around the place.
http://www.youtube.com/watch?v=pALK5P4IFgI
The motor still has all the mods I did to her and hopefully I will be improving on them as we go.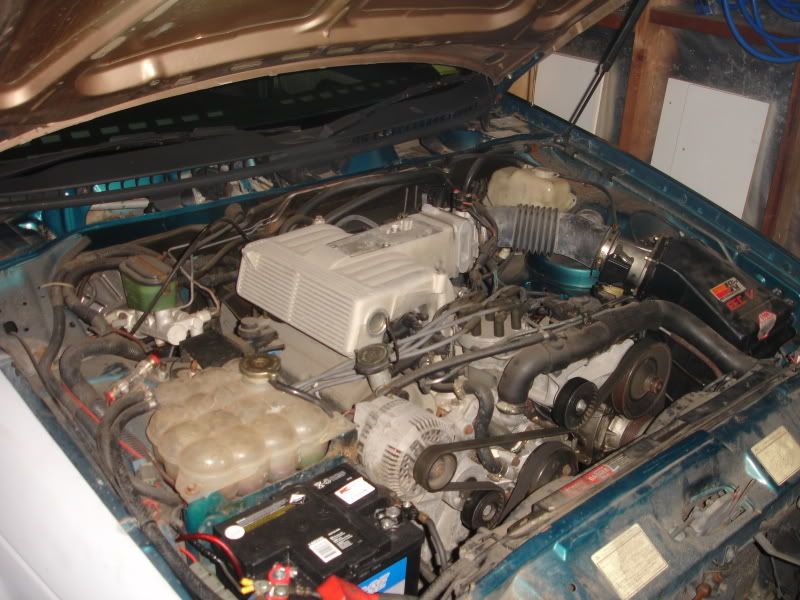 It already has an AU manifold, TB, Maf and injectors. Mild E7 heads (watch this space, lol). 1.7 Yella Terra roller rockers and extractors. If all goes to plan a mild cam will be installed whilst it is between cars. All the suspension will be swapped over along with the XR interior and dash. The 3.9 locked diff will find its new home in the ED aswell.
the doner car (sorry about the photo, I just walked out the front and tryed to take a pic but as you can see it turned out s**t.)
but anyway, we will see how it all turns out over the next 6-12 months.
Cheers Rob.
_________________
Thanks to Crescent Motors, Liverpool.
Call Joe on (02) 9600 6229.

I dont own a Landcruiser, it's a Maverick recovery vehicle!!!!