Well as the local Sydney guys know I have been doing a bit with the old girl of late so I thought I would start a thread aswell. A quick background on the car: This was my Dad's standard old ED GLI 6 cyl auto nothing special family car, Dad unfortunately had a heart attack in November 2008 that he didn't survive and I have ended up with the car as I couldn't let Mum sell it for the obvious sentimental reasons. I took Dad out to the drags at WSID to watch the Top Fuellers and whilst there he asked what his would run down the quarter, I told him about 17's but if we turbo'd it maybe 12's, he just laughed and said "yeah one day, I'm sure your mother would love that...." but seeing as he doesn't have a choice any more I am going ahead and doing it, lol. So when you look at the photo's and see the less then perfect bodywork you know why I didn't start with a better base for a project.
stage 1:
I brought back my old EB XR8 from the guy I sold it to 5 years ago and have put the suspension, front seats, dash, stereo, thermo's, diff and brakes into the ED. I then swapped the Windsor and auto for the turbo kit to be fitted. best $1800 I ever spent when you add up the value I got from it, lol.
stage 2:
I fitted the turbo, had to modify the exhaust manifold a little, and got a 3" exhaust fitted, ordered and received a water to air intercooler kit from frozen boost and fitted it up aswell. Because I am doing this as a sleeper project I have decided to mount the radiator for the intercooler in the boot so from outside you cannot tell at all its turbo'd.
stage 3:
this was a very easy stage to complete, it involves massive overboost from having to small a wastegate and putting 17-20psi into a standard engine until it blows up, LOL.
stage 4:
Engineering, I went for a drive this morning to see an engineer and the car has passed with flying colours and will soon be 100% legal... very happy about that!!!
upcoming stages:
Replace the motor with another std ED engine then begin the better build up of my original bottom end, at the same time I will be going for a C4 with stally aswell, and will be looking at suspension to help the car hook up and launch as best it possibly can.
so stay tuned, lol, hopefully more news soonish.
the engine bay now
front, nothing special
back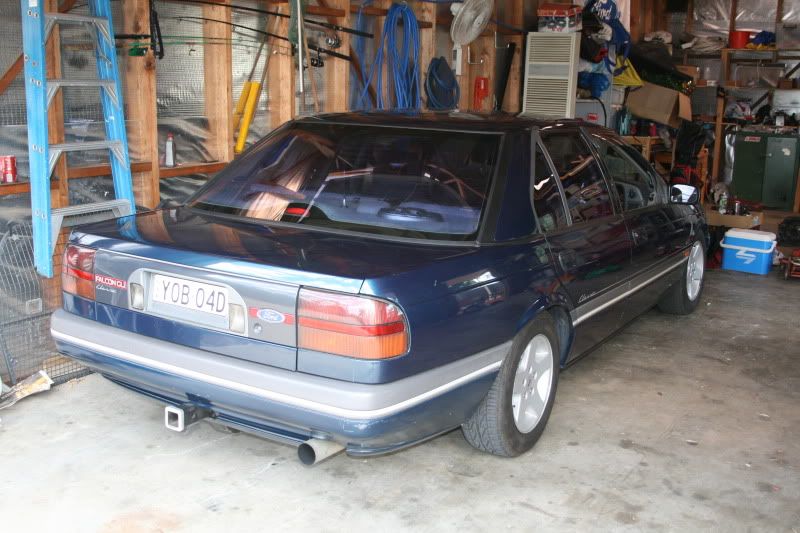 intercooler radiator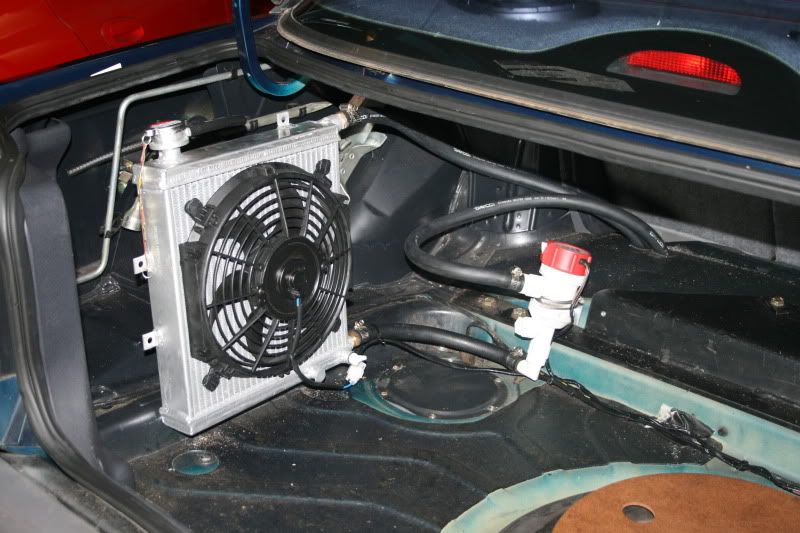 _________________
Thanks to Crescent Motors, Liverpool.
Call Joe on (02) 9600 6229.

I dont own a Landcruiser, it's a Maverick recovery vehicle!!!!