5h4dy wrote:
Mad2 wrote:
the high series screen as far as i know - they cannot be used on the lower series. is it actually true? .. i have no idea.
From the research I've done it's easy enough to do
Well, provided I can get the correct ICCs to do it with
Mad2 wrote:
dunno yet ..... still working on the Fairylane loom adaption with the Futura looms.
I suppose that's to display on the ICC since you don't have the AV unit I've added to mine?
Here's the current prototype in primer:
Attachment:
p1.jpg
good luck on the high series screen swap
i presume that's the camera ya mentioned?.
my screen will be similar to this [different cover] & i fitted this to her BF.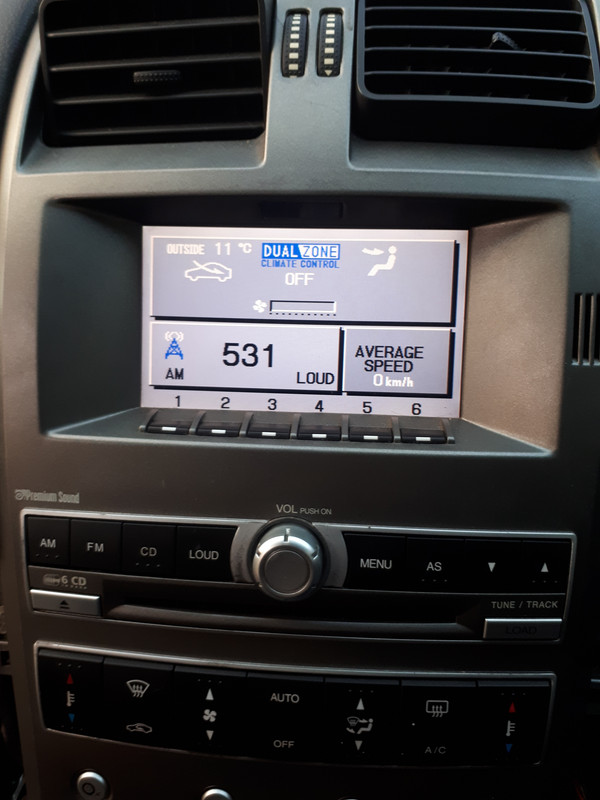 i have the ICC from the same SY as the camera ..... so it will work [was fitted to her old BF and worked very well, but without the testing the camera]. and i also understand what the ICC needs to be able to work re camera .... and currently working on understanding the Fairylane looms ['B' pillars forward & Futura looms from 'B' pillar back]. also [hopefully] have the required high series mirrors that match the memory drivers seat as well. so currently 'looking' good
so basically everything you see in the 'high' series Fairymonts/Fairylanes will be in my Futura hybrid .... someone came up with LR6 as a name .... altho i'm currently thinking FLR6? or LRf6
[abbreviations of LongRoof6, FairylaneLongRoof6, LongRooffairylane6]
i also have the BA Fairylane cluster to fit