Ultimo wrote:
She wouldn't turn at all, just a click from this (is this the solenoid)?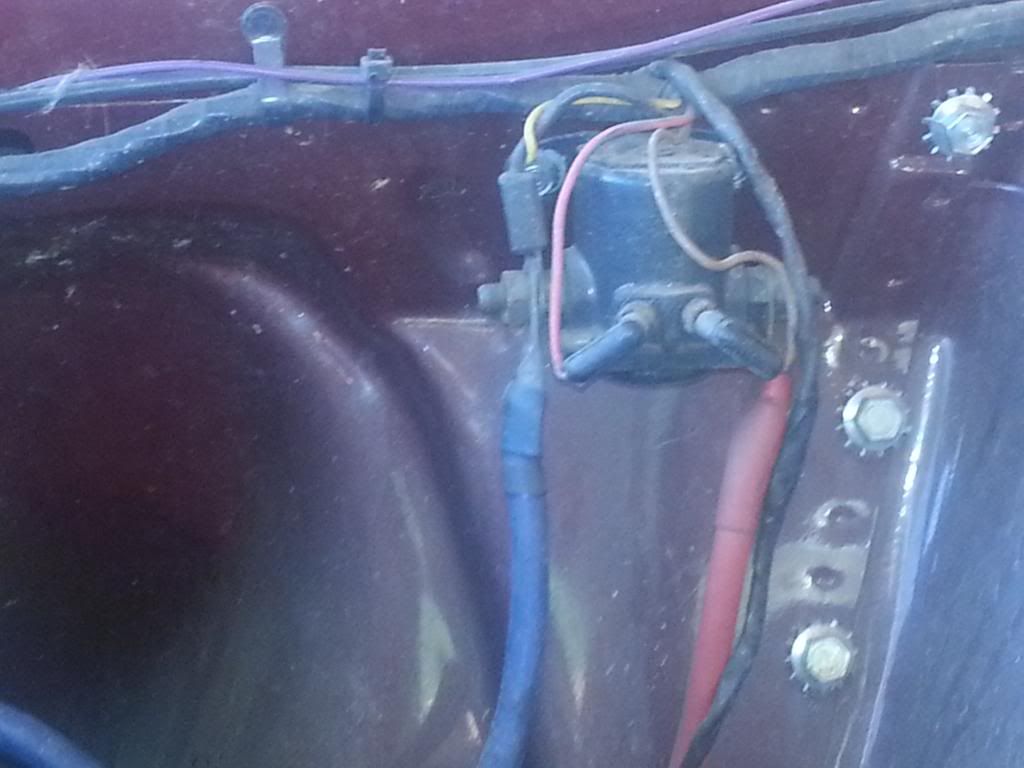 How do i test that?
Or would it be easier to get a new one.
Thanks in advance for this and any (many) more questions to come.
well prob best to replace howeva ... 1st test it!
do you hava 12 volt test light?
do ya hava piece of wiring that can go from one of the covered terminals to ya batt positive? plus a piece to earth it?
i presume the red colored wiring is from ya batt with the blue to the starter yeah??
if so disconnect the wiring that hooks up on the blue side. disconnect the two covered [black] terminals. connect a test light to where the blue wire was connected & hook up to where the covered [black] the earth wire [1st] & battery wire i asked if ya had. as soon as the batt wire hits the + side of ya batt ya test light should come on.... OR the short way is - remove blue wire, hook up test light to that terminal [blue wire] & earth test light on body somewhere or on the '-' of the batt. turn ya key to 'start' .... if test light is hooked up properly .. eitha light will come on or it won't. if light comes on ya might hava problem with ya starter motor. to see if ya starter is ok, you will need ta short the blue & red wires tagetha - do not have the car in 'start' just yet, have ignition off. if no light when ya test ... it stuffed
hope it didnt confuse ya