Managed to get the time to put together the relays and the overrun switches.
Apologies for the poor photo's my phone struggled to figure out what to focus on and it was dark so I was guessing what was in the viewfinder.
Here's the block of relays, I mounted them on a piece of old plastic I had laying around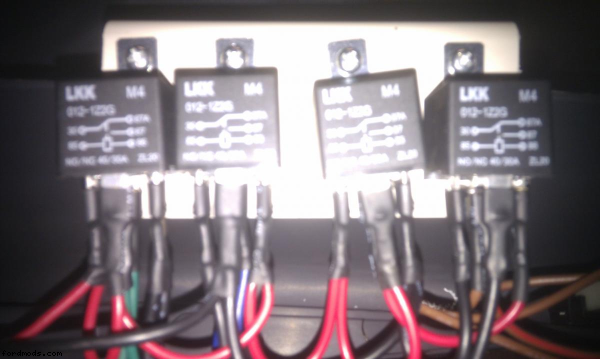 Here's the wiring spaghetti underneath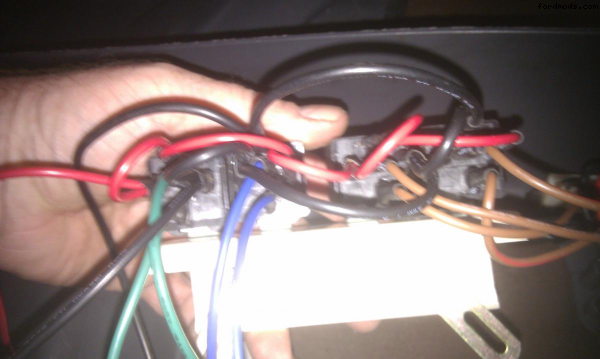 And here it is mounted under the centre console, utilising two conveniently placed mounts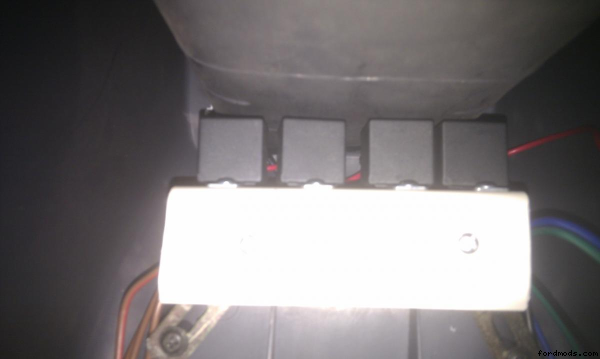 The door switches were a b**ch to figure at 1st, but fell into place quite simply eventually.
Here's the location of the cut off switch, it's actuated by the mechanism in the door, the copper coloured part to the top of the picture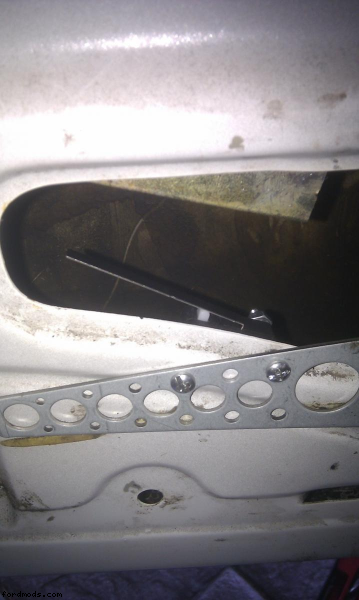 Here's a video, you'll need to stand on your head to understand it, I couldn't figure how to spin the video round
Click on the pic to play it
The relay block let me down unfortunately, I had allowed one of the diodes to touch one of the other terminals and caused a short, which I've now fixed.