ok so i hooked up this moristech piggyback ECU tonight and its ready to start playing with!
at the moment im only playing with the ignition map on straight gas, the petrol can wait a bit.
not know anything about what an ignition map should look like, can someone please lend a hand
this is what i have to work with.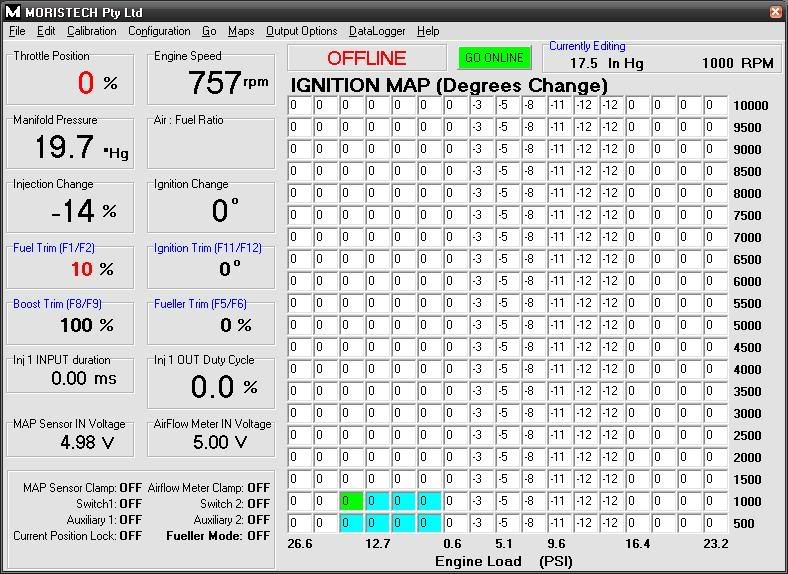 and here is a spreadsheet that matches the ignition table.
http://www.box.net/shared/uj6dalsgkz
_________________
XG Panelvan
mild engine, EL ECU & J3, HI6 & MSD coil

in the shed - .595" lift cam, GT4202, forged AU engine, ems 4424 ecu, glide & 5500 stall - next-bellhousing

XH ute daily - DOHC BA XR6 engine, T5, AU3 ECU, J3 chip, wideband & logger, ported BBM, 3" intake
Last edited by misk_one on Sat Apr 17, 2010 2:28 pm, edited 1 time in total.