Hi guys,
I see that this is relatively common on high mileage EF Falcons (and similar). Went to start my car the other day, engine started so let key back to ignition and the starter stayed on. Luckily the engine stalled (so I hope I've not bust the starter - yet another expense on this bottomless pit of money) and when taking the key out I noticed that the car was still in the Accessory position, as the stereo was still on and the air recirc light was still on. So, taking the steering cowling off, I noticed that the backplate with all the ignition wiring on the end of the ignition barrel had come away, and the copper plate (that obviously completes the circuit) fell into the footwell - bummer!
I'm on a pretty tight budget (I'm one of those annoying backpackers from Britain!) and would like to just repair the car to get it running (the plan was to drive this thing across the Nullarbor - not looking that hopeful now!). I see that the backplate is just held in by being punched in place with the indents in the plastic being the places to do that, however it looks like someone has had to repair it before and it's not particularly clear where the plate should be located. I'm also guessing that the copper plate should be placed with the ridges facing out towards the contacts rather than with them pointing in towards the plastic. I have the spring as well to provide the pressure.
The annotations were for my Dad who's normally good at helping me, but not so easy from the other side of the world!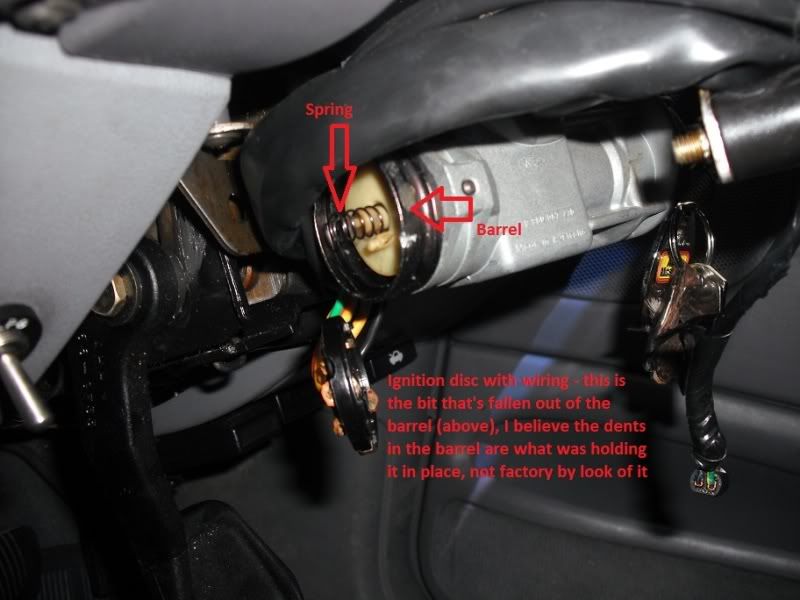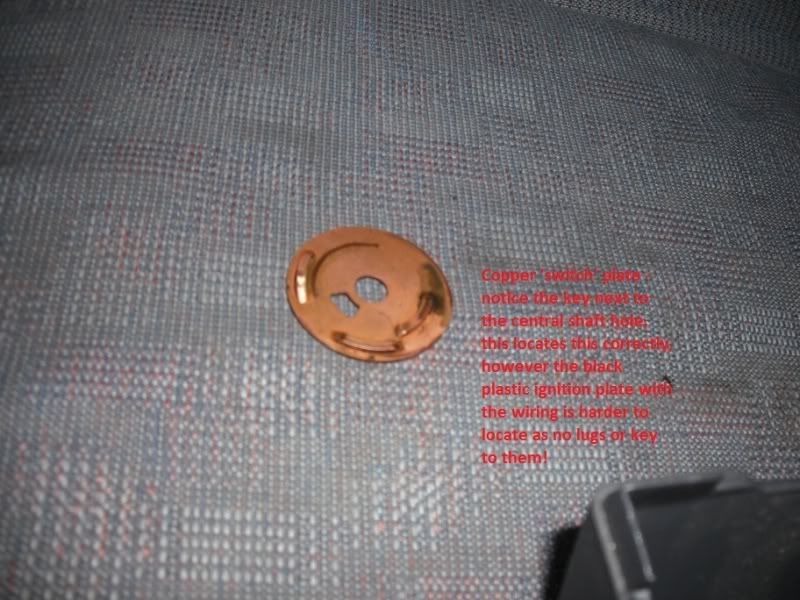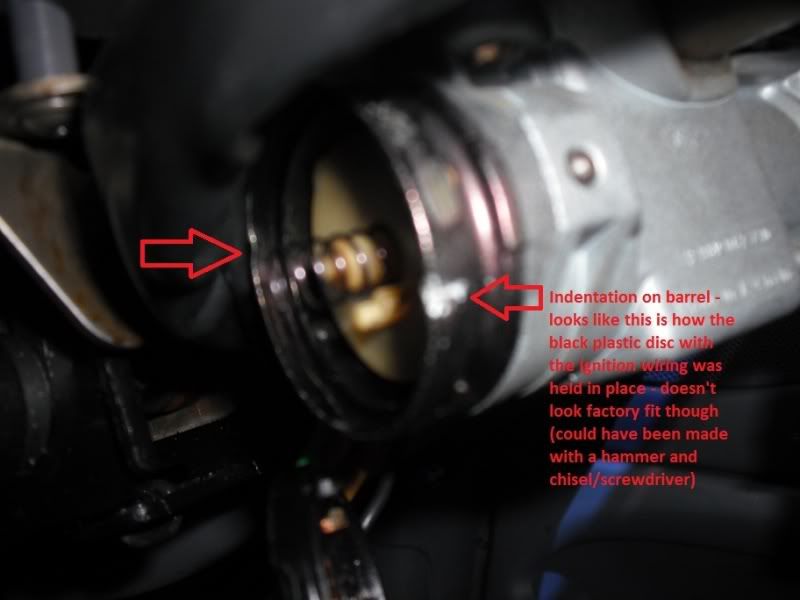 Does anybody have an official diagram or a guide on how to repair this - as getting the copper plate to stay in, pushing the wiring plate back in and then holding it whilst tapping it in place seems impossible for one man to do and there's not enough room for 2!
Any help appreciated!
Cheers,
Andy