Now that i have ur attention!
please somebody must have an air box or lid to suit an EL (EEC/V)???
I dont want it 4 nothing i am willing to pay reasonable price.
pm me if u or someone u know has a 'SPARE'.
sorry about getting it up ,err ur hopes up but no one would respond to my wtb ad...
cheers kenny
_________________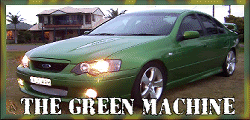 IF YOU HAVE IT UNDER CONTROL
YOU SIMPLY DON'T HAVE ENOUGH POWER!!!
Detroit 8V71 for sale, taking offers