blueblood wrote:
Attachment:
IMG_20140303_005724.jpg
Alloy pipe from a ebay U.S mustang cold air kit, joiners from repco, panel filter (gave up on the boxed pod), trimmed std snorkel with a backyard F6 style 2nd intake....Does the job.
That's tidy. Engine bay looks similar to mine - except yours is a lot cleaner
Is the manifold stock? Once I took the lame heat shield off mine just has a blank space with some bolt holes - presumably for where something decent looking could actually fit.
Here's mine: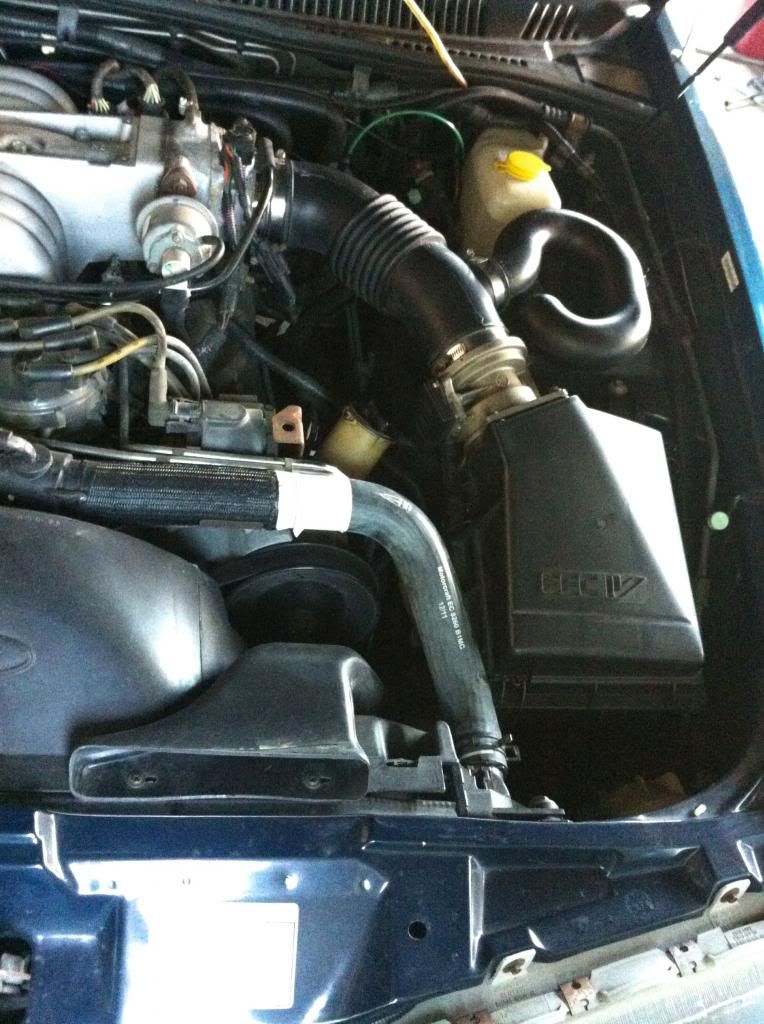 I've been trawling this thread and impressed with a lot of the mods. Got all excited and checked under the bonnet and couldn't see where the stock EB V8 intake system could be significantly improved.
It already has
[*] wide snorkel with good cold air intake placement
[*] short snorkel to intake filter box with wide piping
[*] big panel filter (fitted a new one today as I wasn't sure how old the current one was)
[*] big, direct intake piping from filter box to throttle body
Doesn't seem like fitting stainless piping or pod filter is even worth it and the current snorkel width and positioning looks pretty good.
What is the weird tubular plastic pipe at the top right? My guess is some kind of recirculation intake in case the intake is getting more air than the cylinders are using? Or is it something else?
Not keen on a modified intake inlet pipe at the base of the bumper as I'm in NZ and we have this thing called "rain".
Any ideas for intake mods to increase power? Come on, I doubt Ford had this completely sorted from factory stock