G'day fellow enthusiasts,
Got a puzzling issue here really struggling with and need some expert advice. 05 BA XT Heater is stuck on full bore and cannot be adjusted.
Control knobs do not respond to any press or swivel along with several buttons (pictured below) and no display on LCD when pressed or turned.
Lights on the buttons do illuminate when lights turned on.
Initially thought it was faulty control buttons/knobs so I swapped them out for a good set and same issue.
Please see pic, RED circled are not responsive at all. All other buttons work.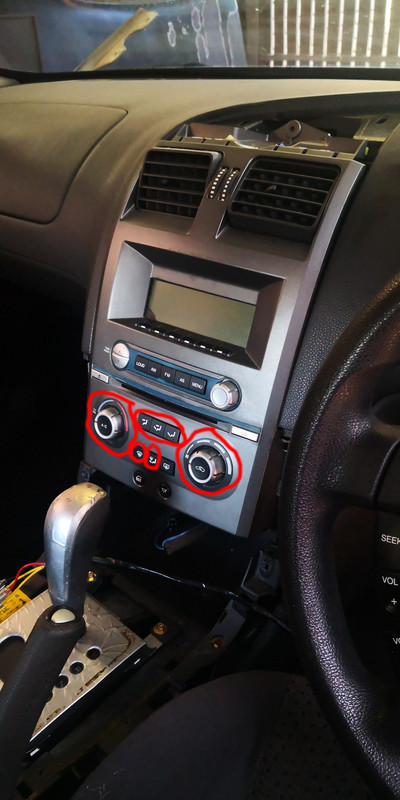 This a HIM mixer issue?
Cheers for any help.