it has been a long time since i last logged on...... and alot has happened..
long story short, car was running well.... a little too well... managed to blow the tailshaft and peel the floorpan open like a can of sardines! belted the exhaust flat, pulled down all the brake and fuel lines too.
so i was faced with the decicion of repairing or starting again....
i am now the proud owner of a new ed fairmont!!
this will be given all the good bits from the previous build and this time i will launch a new thread and fill it with photos and videos as i go.
as promised i have photos of the last one..... before and after the tailshaft incident
we'll start with before.
380mm disc plus 8 piston calipers!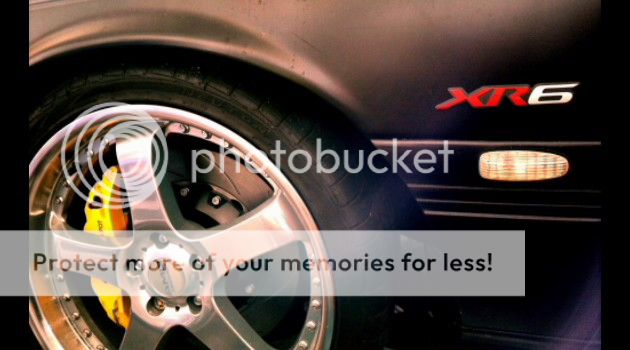 nizpro setup
the poor thing injured on the side of the road... looking rough
the injury itself!!!
after getting it home i bought a ford exploader/explorer... started the turbo barra conversion on this... but i got cold feet and realised how much i would miss the ed. so heres a pic of a 98 explorer with a 2006 xr6 turbo dash and heater box mounted
and again with the new project (most likely to go 6 speed manual this time around)
new facing old ready for the transplant
before i start a new thread i will announce it here with a link.
glad to answer questions and help where i can.
oh and a variety of bf/ba turbo bits and peices for sale.... x2 complete bf zf 6spd auto coversions are amongst some of the items, pm for my mobile number.
cheers
Jesse
_________________