This may be a little long winded, I'm just trying to include as much relevant information as possible.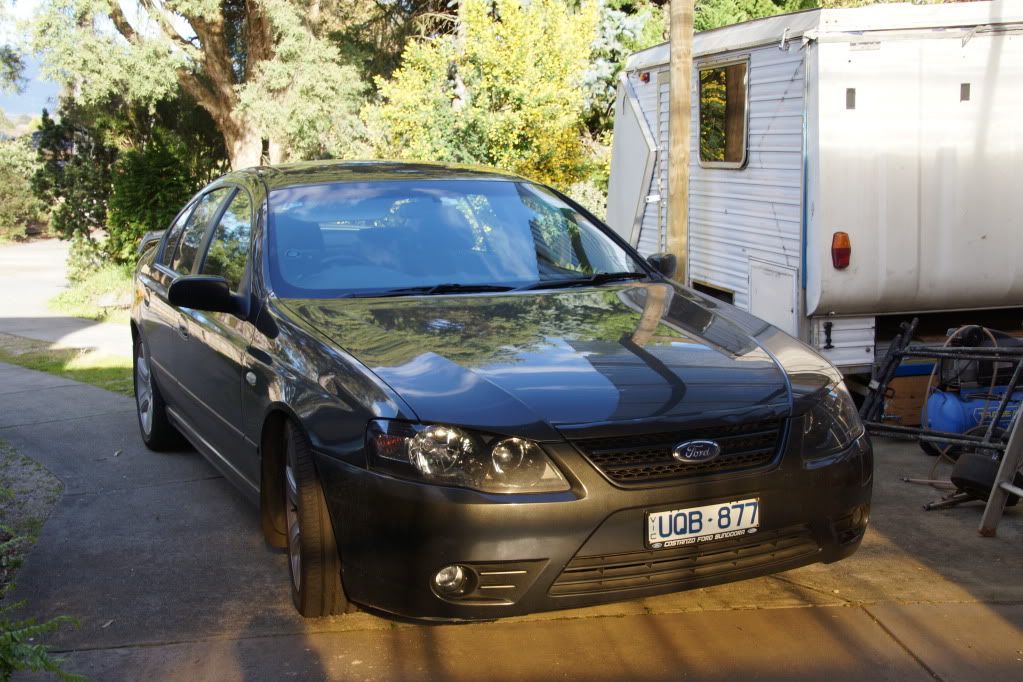 This is going to be a thread on the problems and the costs I encountered whilst doing this mod myself.
Basically, I started off by getting the FG intake manifold, and FG throttle body + throttle body wiring, which cost me $275 from Grant Walkers.
Quick side note, make sure you get the wiring from a FG Petrol engine, as the early fg's on gas still ran the BA/F engine, hence the wiring would be useless
If the FG Throttle body doesn't work as planned with the BA/F ecu, the second option would be to get an adapter plate made up so I can fit the BA/F throttle body to the FG manifold, as the bolt pattern for the BA/F throttle body compared to an FG throttle body are different.
I also labelled all the injector plugs and other wiring plugs, because unfortunately you DO have to undo a lot of wiring to get the manifold out. I ended up undoing the ecu plugs and feeding the wires down through the manifold.
It would also be smart to take a photo, or mark where each vacuum line goes. I didn't, and I regret that
The brackets that held on the old manifold are also useless now, so undo them completely and put them to the side, they just get in the way.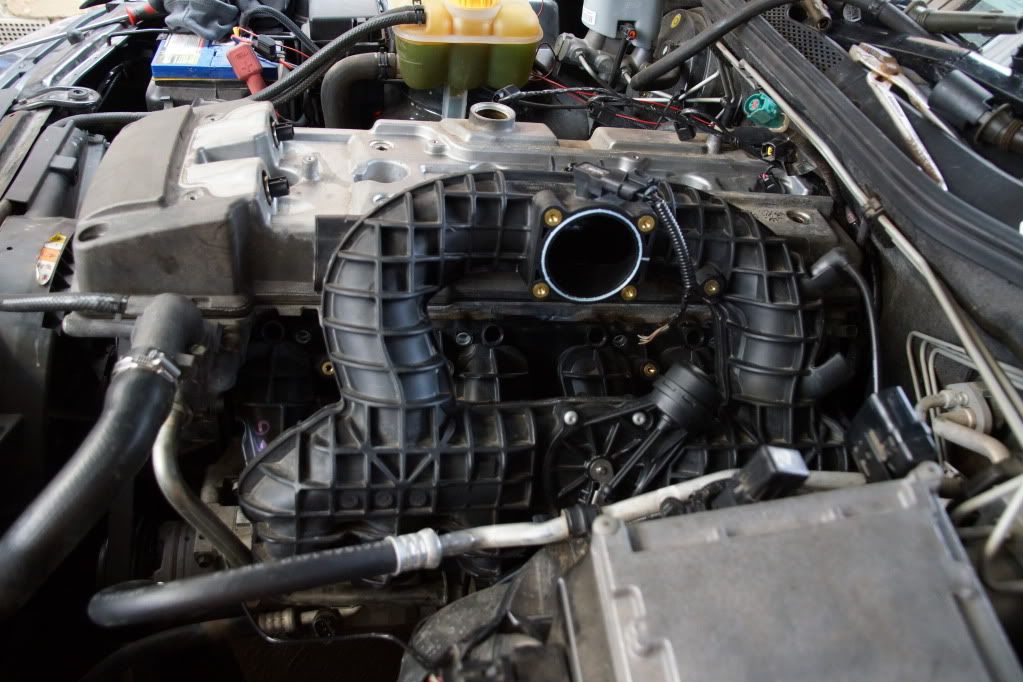 I have test fitted it to make sure it absolutely fits in the area. I did have to bend the metal coolant line running from the front to the rear, so the manifold bolt holes would match up, but from research on similar projects, you can fit the coolant line from an fg onto the ba/f motor. You will also have to source the fg intake manifold bolts, as they are longer. Which I still need to do.
Now would be a good time to get out the good old paint and give that plain rocker cover the colour it deserves, haha. Though I ran out of spray paint in that picture :/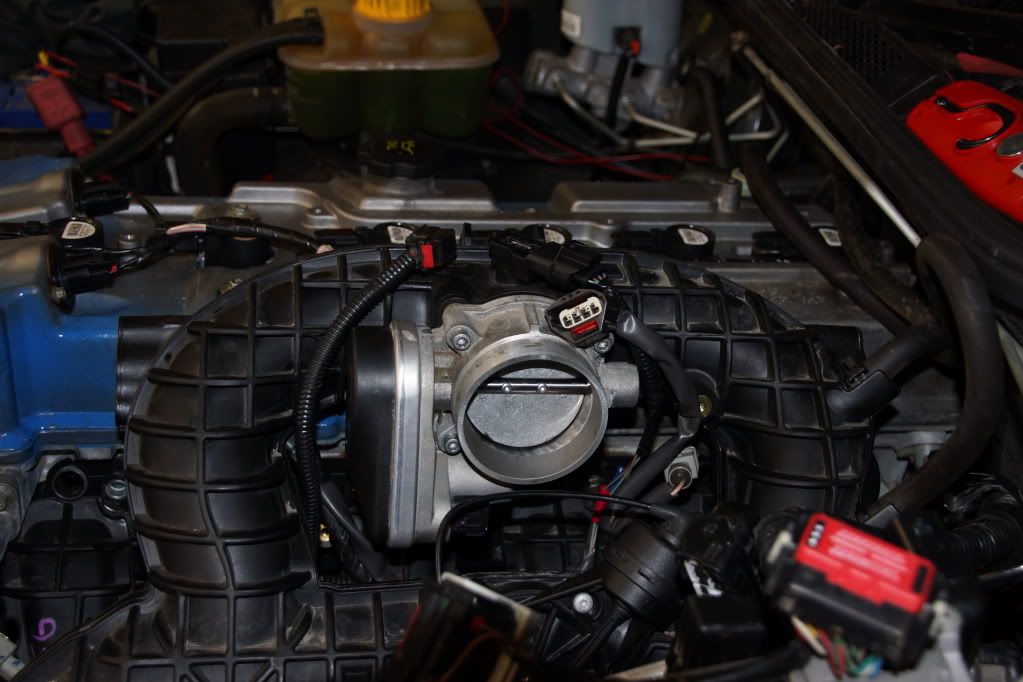 I fitted the throttle body to the manifold to see how long I would have to extend the wiring. Luckily enough, with the amount of wiring I got from the plug that I had sent down, I didn't need to add any more :]
Though I did have to extend the wiring that goes up to the mass sensor by about 15cm or more. I'm currently hoping that it will run off the FG mass sensor i got with the manifold, though the BA/F sensor does fit into the same place up the top, though the plug is differen't.
Tomorrow I will be sourcing an FG fuel rail and those manifold bolts.
The FG fuel rail has different mounting points onto the manifold as the BA/F one, so it would be wise to get one.
Questions are welcome :]