Started work on a individual throttle body project today, so I thought I would start a thread to keep track of progress and to collect ideas and suggestions as I go.
I have looked at a number of ITB setups for inline 6's, most use DCOE webber type throttle bodies, with a small length manifold, great for power up top but not too good for low to mid torque, so my plan is to fabricate a longer length manifold and run the throttle bodies upright.
Starting with the flange from the bottom half of a BBM manifold, ban sawed off. Monday I will bolt it to a plate and mill them flat.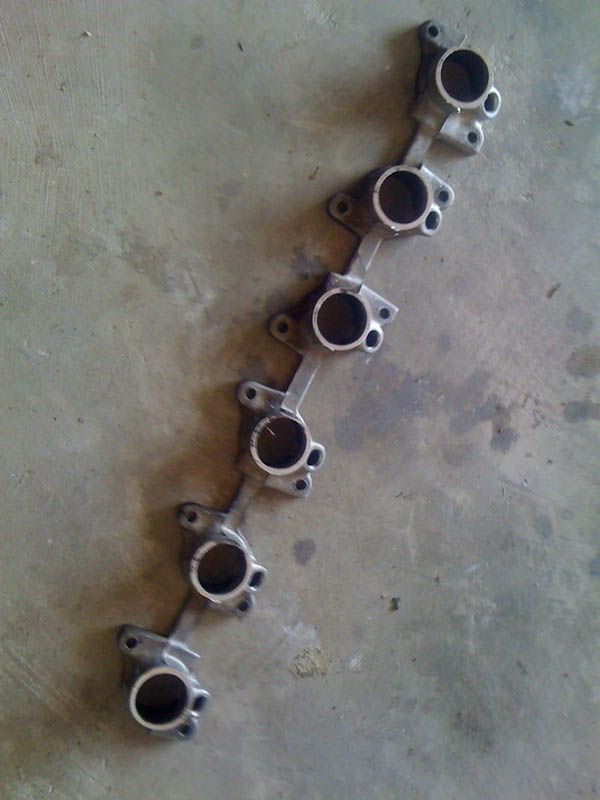 Intake runners will carry a similar curve as that of the bottom BBM runners, this will allow enough room to create the optimal length of the runners, calculated based on my cam specs as 45cm from centre of the valve to the top of the ram tube.
I have found some 6061 alloy tube with the right ID and thickness, however I can't find anyone in Adelaide with a mandrel bender with the right dies to suit. I have a regular pipe bender at work, so a bit more research found a product called "cerrobend" it is a very low temp melt alloy used to fill the centre of a pipe before bending, it melts at 70C degrees, so boiling water melts it, pour it into the pipe quench with water and you basically have a solid pipe to run through the bender, no chance of creasing the pipe. Once bent to desired shape, reheat in boiling water and it pours out.
These will be TIG welded to the manifold flange as well as some TB mounting plates from EFI Hardware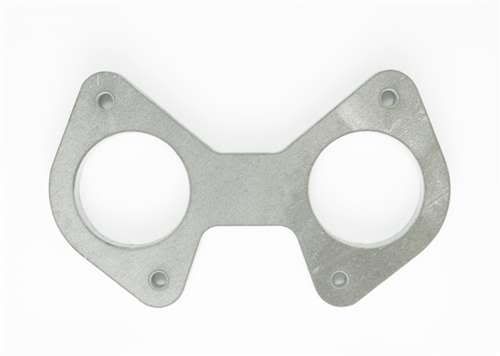 Throttle bodies 48mm from EFI Hardware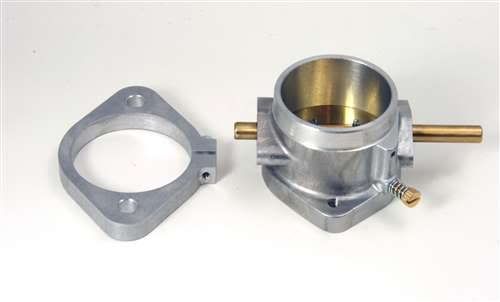 The benefit using single once piece TB's over the DCOE type is EFI Hardware can make the butterfly rod to suit, meaning I only have the one rod running through all 6 throttle bodies, no problems with linkages or butterflies out of whack.
Another benefit to running the throttle bodies upright is cold air intake, if I have worked it out right the ram tubes should finish roughly at the same height as the existing BBM top, quite easy from there to create a surround and run an air feed from the bonnet with a scoop of some sort, sealed off with foam to the bottom of the bonnet = no hot air from the engine bay.
Just in case anyone wants to know why I want to do this, a number of reasons:
Because I can
I haven't seen one done like this before
I love making and fabricating things
I love a challenge
I want something different than the regular turbo etc
But most importantly because of the sound of six ram tubes on full song at 5500rpm
Some things I still need to work out:
ECU to run it
Throttle position sensor, shouldn't be too hard with only one butterfly rod
Manifold vacuum for brake booster
Please feel free to add advice and comments (except for "just turbo it" see list of why above)
I will update as it progresses.