Dansedgli wrote:
Here's my catch can setup.
2 -10 fittings welded into the rocker cover to replace the stock breather and PCV into a catch can vented to atmo.
Dan,
Looks very much the same as i had, until i was told it was useless. Wondered why i was getting water/moisture in the can as well as oil.......Get rid of the filter!!!
Not to mention the unbelievable amount of oily residue in the intake, turbo, and pipe prior to the intercooler.....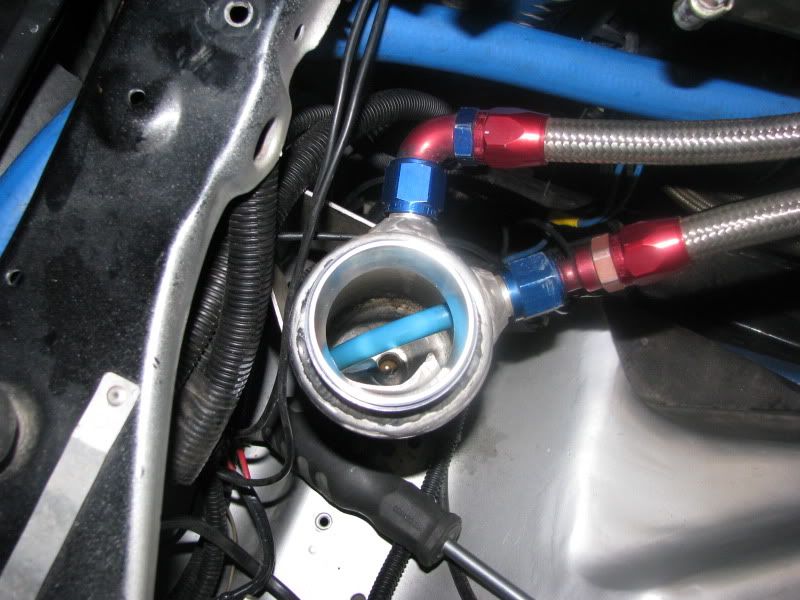 Plastic tube runs oil to the bottom of can, fresh air sucked from the top...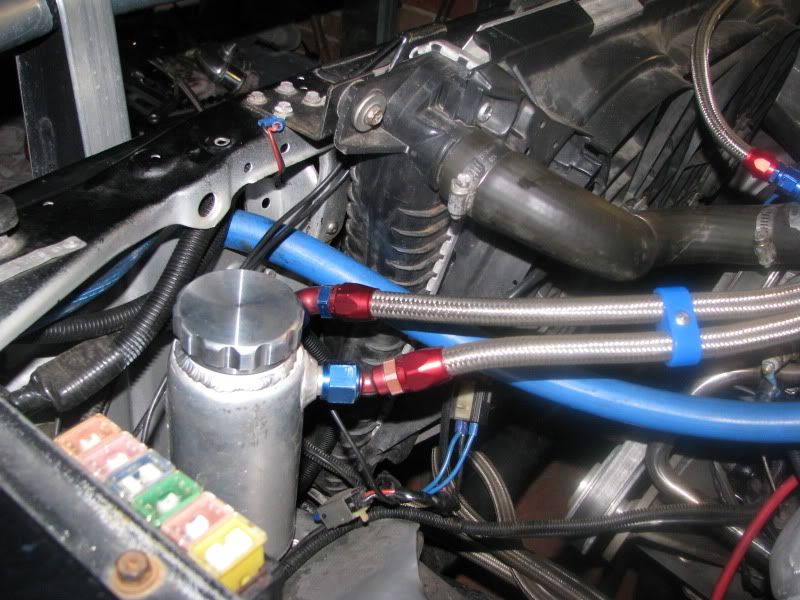 PCV goes to the manifold as per factory (get an xr6t check valve, the plastic pcv valve can disintegrate, f**k ing your motor).
Turbo intake to can, can to rear of rocker cover..........
Cheers
Daz
_________________
BA XR8 Boss 260
DAZFAB......Now Mobile
Mink = GAY
DAZFAB MEMBERS ,,,,DA22LE, XTT909, TERRORISTGHIA, TROYMAN, SWC, FAT245