Here's a write up I did on the water pump with pictures if you are still stumped. Just ignore the bits about the clutch fan.
Hello all,
Today I conquered the water pump replacement.
Here are some of the things that you will need for the job.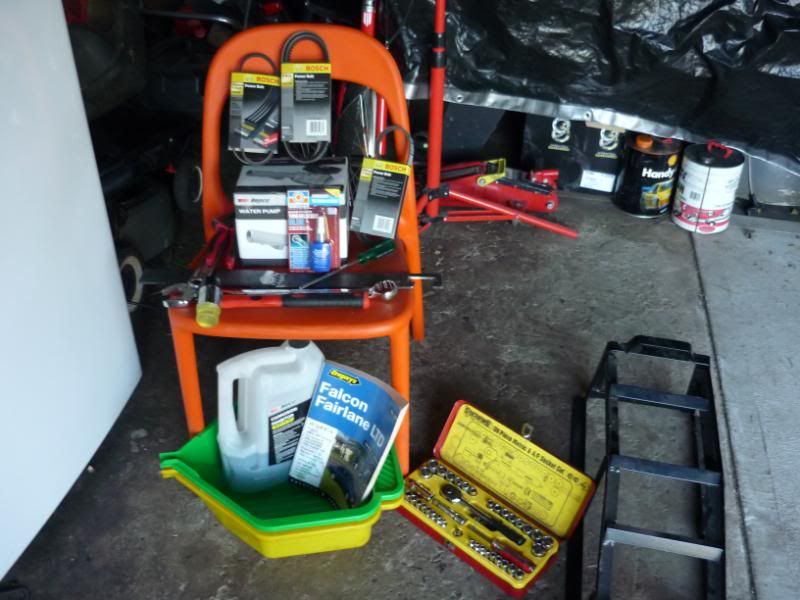 First thing, remove the splash guard and drain the coolant: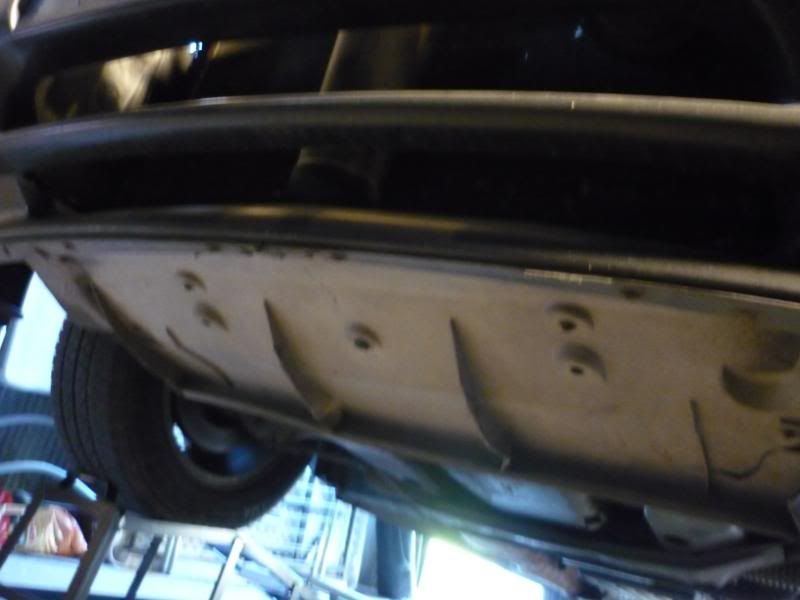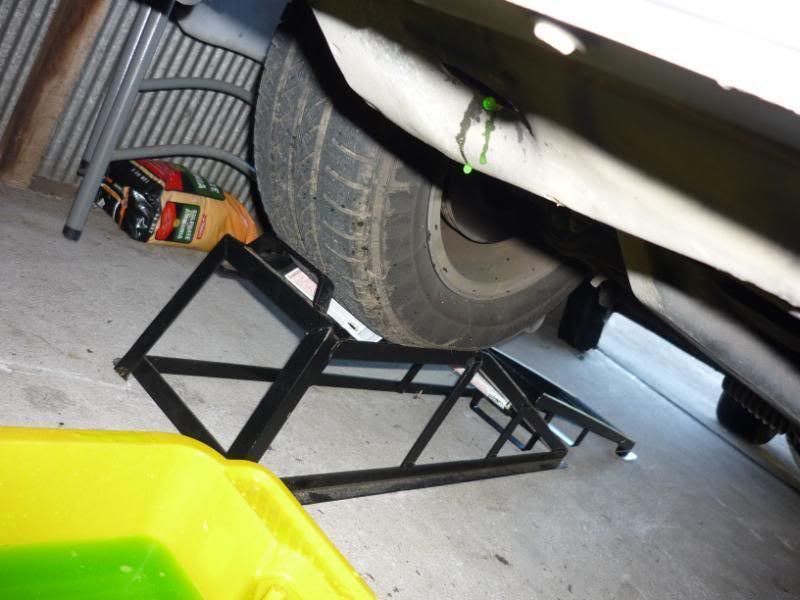 Then, using the home made water-pump-pulley-holder-thingy and modified 32mm spanner, remove clutch fan and shroud: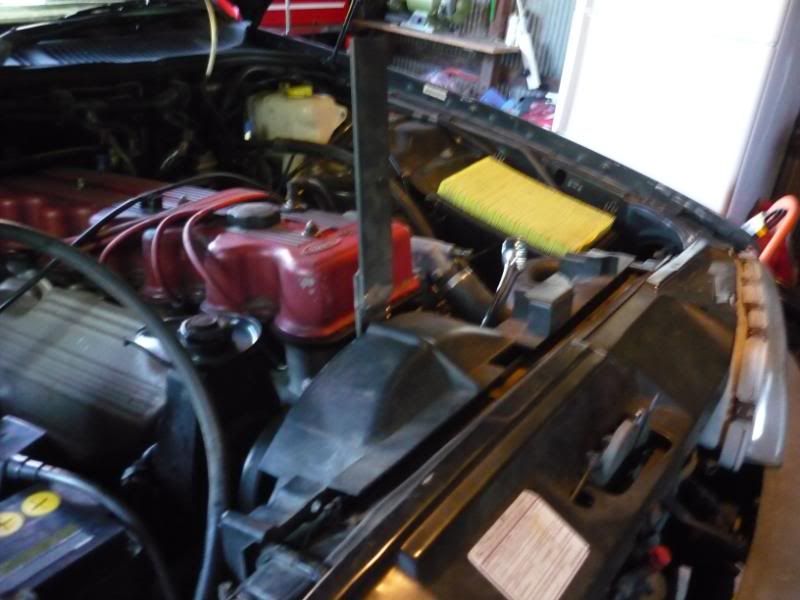 and you should have something that looks like this: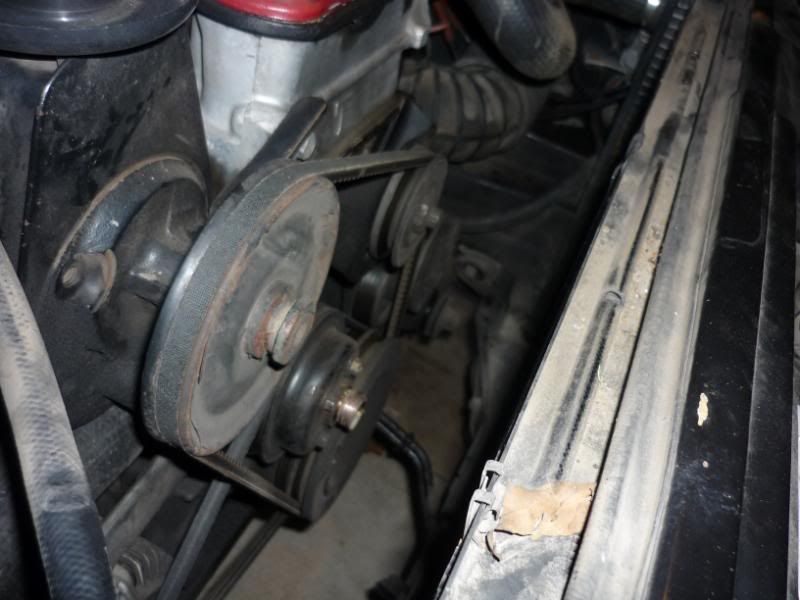 Remove all drivebelts. Might be an idea to replace them while you're doing this. Make sure that you get the correct ones- Unlike me, who bought the wrong powersteer belt, dammit! So I got the phone to my mate who was at work to see if he could pick me up the right one on his way home. Nope. He was going trailbike riding in the other direction. Doh...! The old one wasn't bad at all so I just re-used that one.
Move the power steering pump and belt tensioner out of the way and lo, behold the water pump!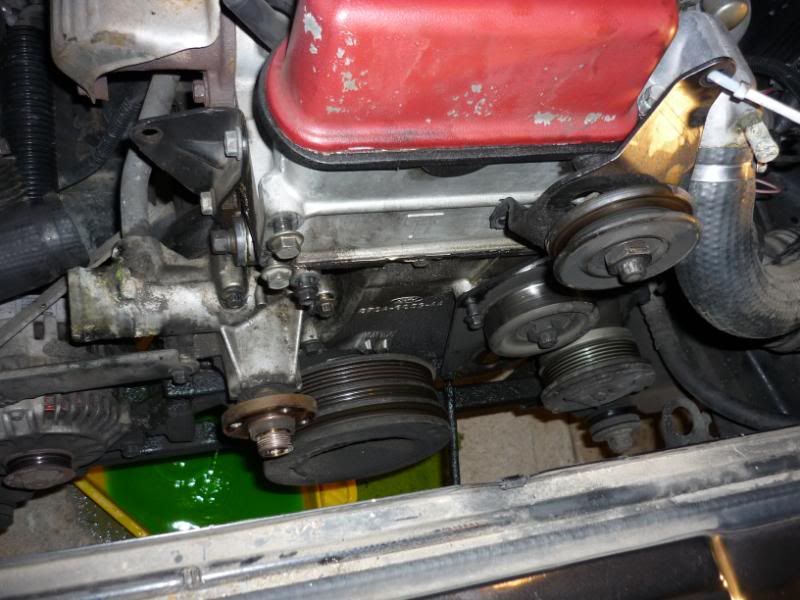 Remove bottom rad hose and then the water pump.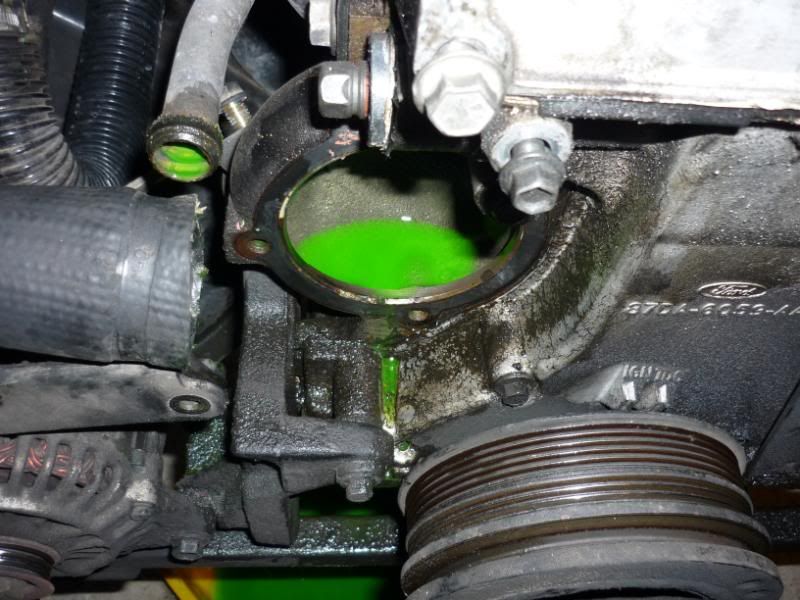 and then marvel at the 18 years of coolant and oil and crap built up.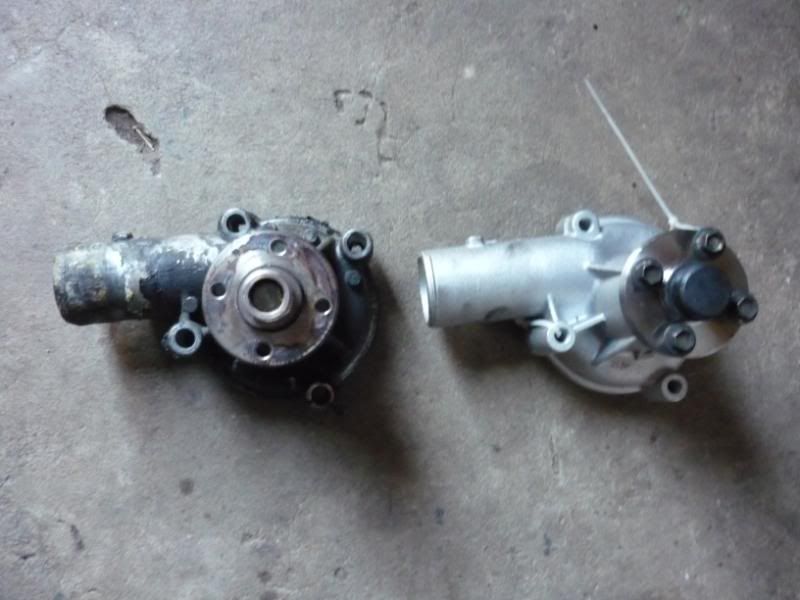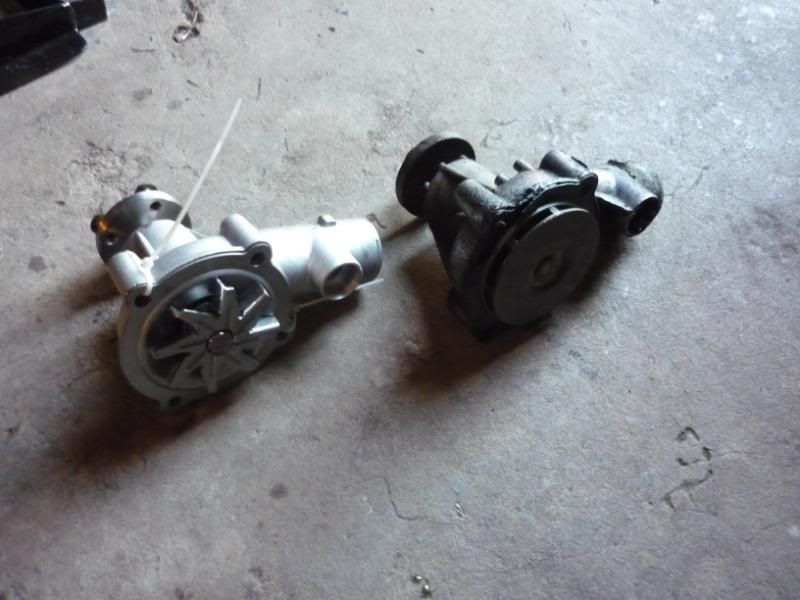 Fit the new o-ring on the heater pipe. Then, bolt on the new pump using RTD sealant on all the surfaces and bolt threads: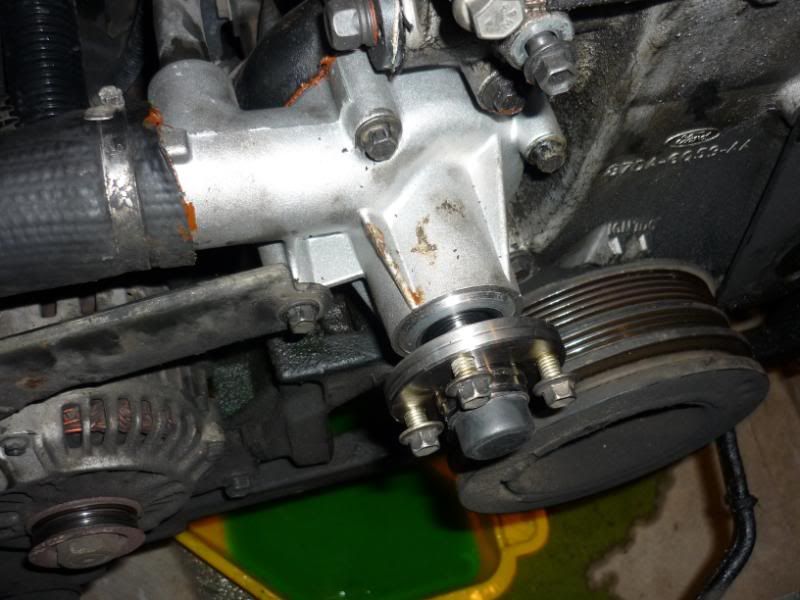 When fitting the water pump pulley, I think that it is a good idea to loctite the threads and put a paint mark on the nuts to see if/when they loosen.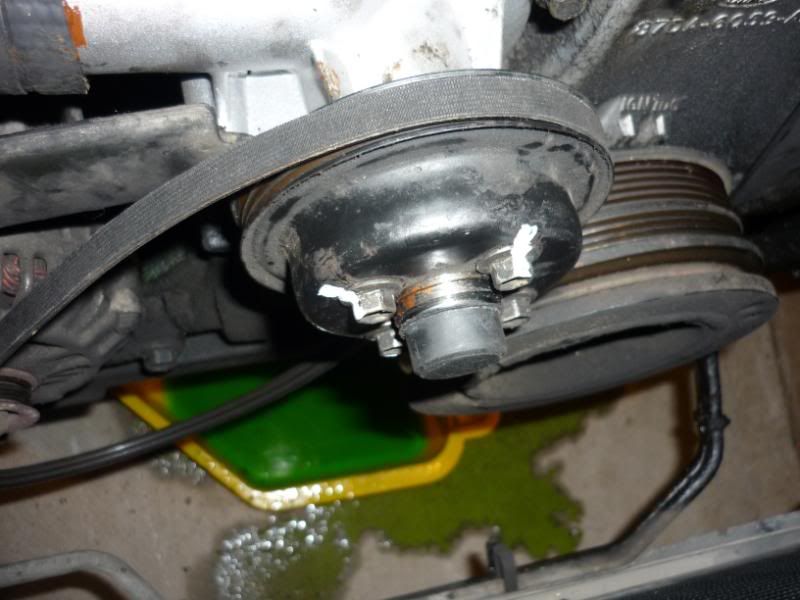 Re-fit the power steering gear and fit and tension the drive belts:
After that re-fit the clutch-fan and shroud. Be sure to loctite the threads on the fan.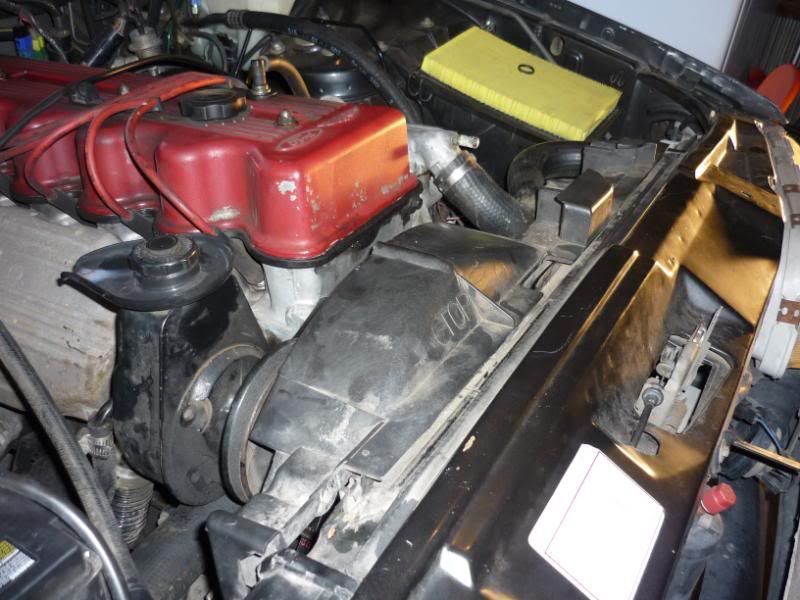 Re fill with coolant and run the engine at fast idle for 10 minutes with the heater on full to purge any air locks. Check for leaks: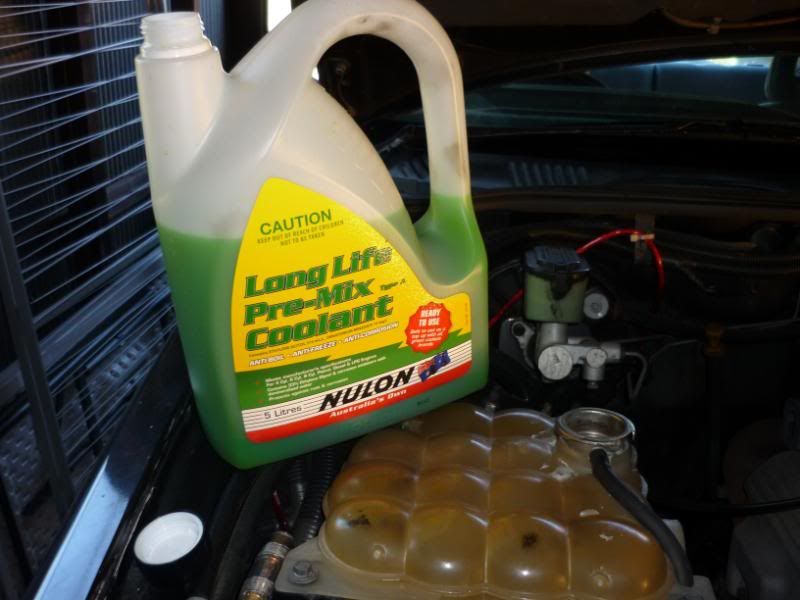 Stand back and admire the Tickford Mill. Take 'arty' photo.
Whole job took about 2.5 hours. Water pump and belts (admittedly one wrong one) cost about $110.00.
Thanks,
Evan