Hi,
Ihave a concern,
In pulling out the camshaft, I noticed some spots which are rusty/pitted a bit,
what is the best option for cleaning off this rust, to see how deeop it goes?
Im hoping its just surface, but im doubtful. Even wet & dry would be too harsh
to ruin the finish i was thinking. Ive never been in this territory before. I usually,
bodymod, service, and the occasional intake mod etc.
Being my first teardown, I'm being very careful, taking my time, taking pics.
What do you think??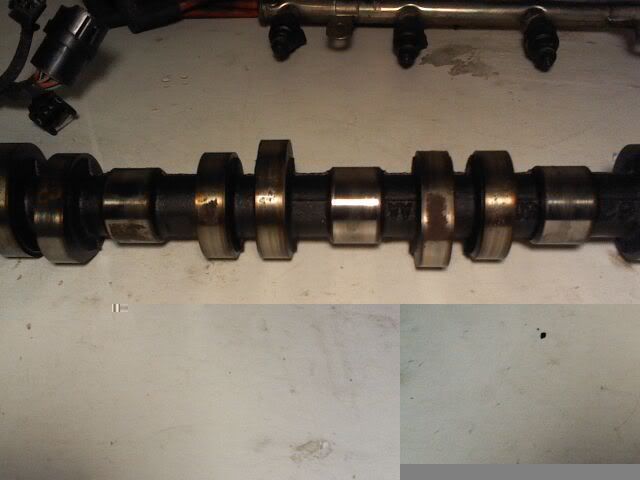 thanx guys
matt