Gday guys,
just pretty much finished my CPI to MPFI conversion for my EA.
I just need to plug in the vacuum lines coming out/ in the new intake manifold. Ill post some pics up and questions are as follows
First pic, the white tree at the back of the manifold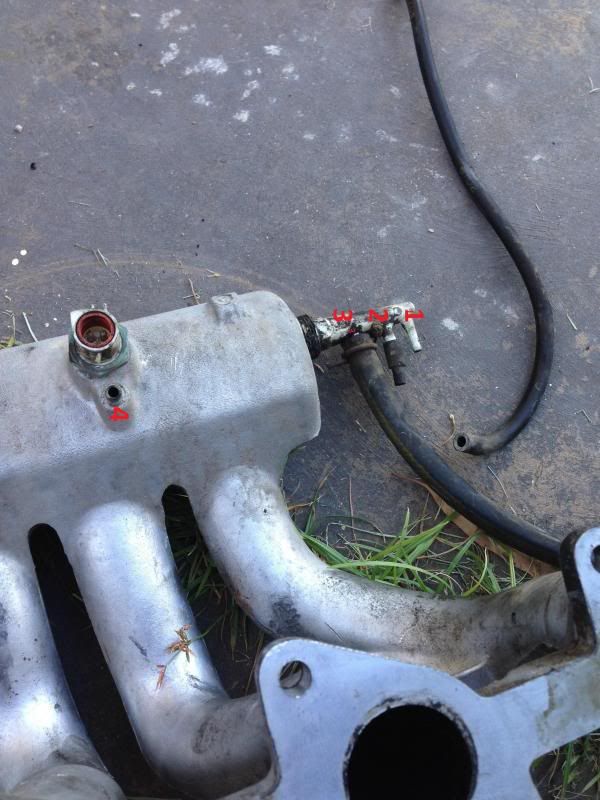 #1 - where does this go?
#2 - Where does this go?
#3 - already connected to the brake booster.
#4 - whats this?
Black 2 way tree in the middle of the manifold
#5- does this smaller one connect to a hose that goes out of the bay into a black box inside the passenger guard?
#6- is this the PCV valve, a hose comes off this and connects into the top of the rocker cover?
Smaller arrow: where does this go?
Bigger arrow: This is the hose im talking about (#5)
Will appreciate any help in relation to this.
While i'm at it, my MPFI loom didnt have the blue wire that goes to earth. Is it going to be a problem?
Secondly the little pink wire is also not on my MPFI loom. If I do need to connect this, where can I tap into?
Cheers!
_________________