Hey guys
I have put a reground cam in from wade cams a few months back for my ford el. My ford el was one that came with a hybrid head so I had a different came made up to suit it. It's noting crazy but certainly greater than stock !
I am now thinking of adding a vernier cam to the car to see if I can gain a little more bottom end power, but I have no real idea on how to time the cam gear. I have info on how to do it by measure valves and such but wanted to know if anyone has a rough idea from the specs of the cam bellow if it should be retarded or advanced to a certain amount of degrees.
I have attached the specs of the cam.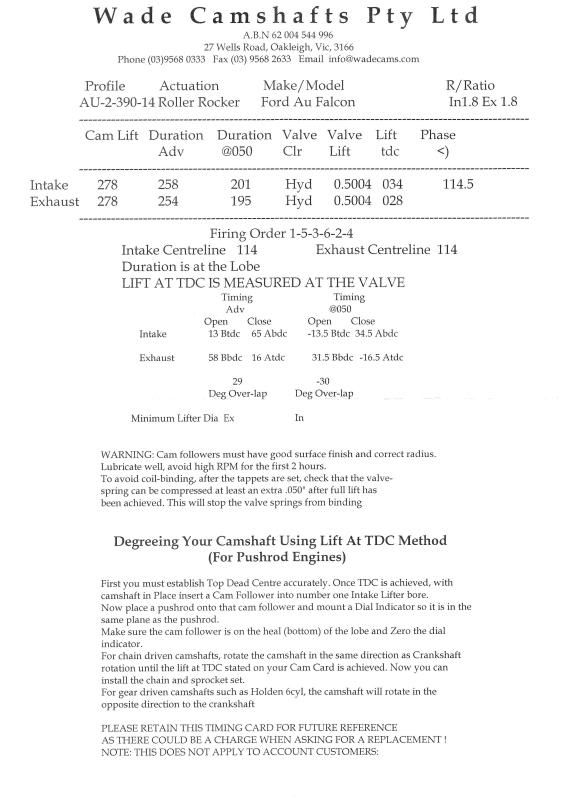 Cheers guys !
_________________
Build Thread:
1998 Turbo EL Futura Sapphire