hey guys instead of gettin installed by a shop where i wont learn jack s**t anyone wanna come help me install my sound system?
parts going in
sub(already in a box)
amp GM-6100F
head unit deh-5750mp
front splits TS-C160R
rear speakers are cadence zx651 (already pretty much installed)
anyway i will need help with all wiring and deconstruction of car interior and mounting of amp.
ive got torx screwdrivers, normal screwdrivers in various sizes, wire cutters, soldering iron (crapeh) soldering wire.
the wiring i have is all the crap that came with components (splits arent here yet but amp h/u sub and cadences are.
heres pics of all the wires i bought at jb hifi: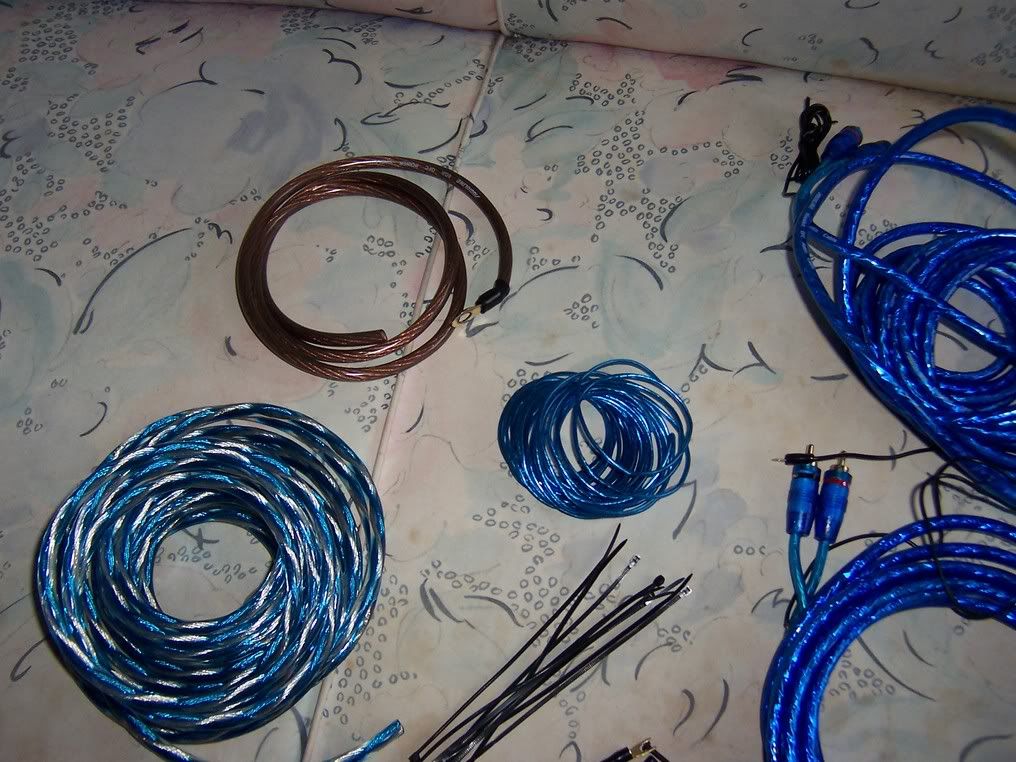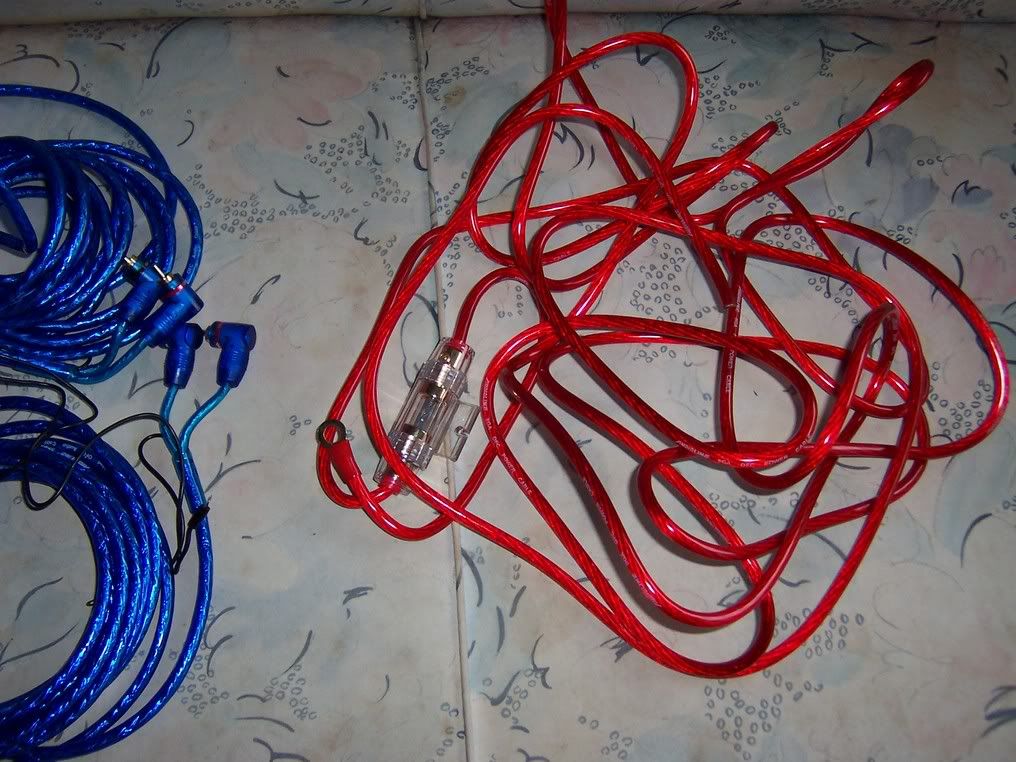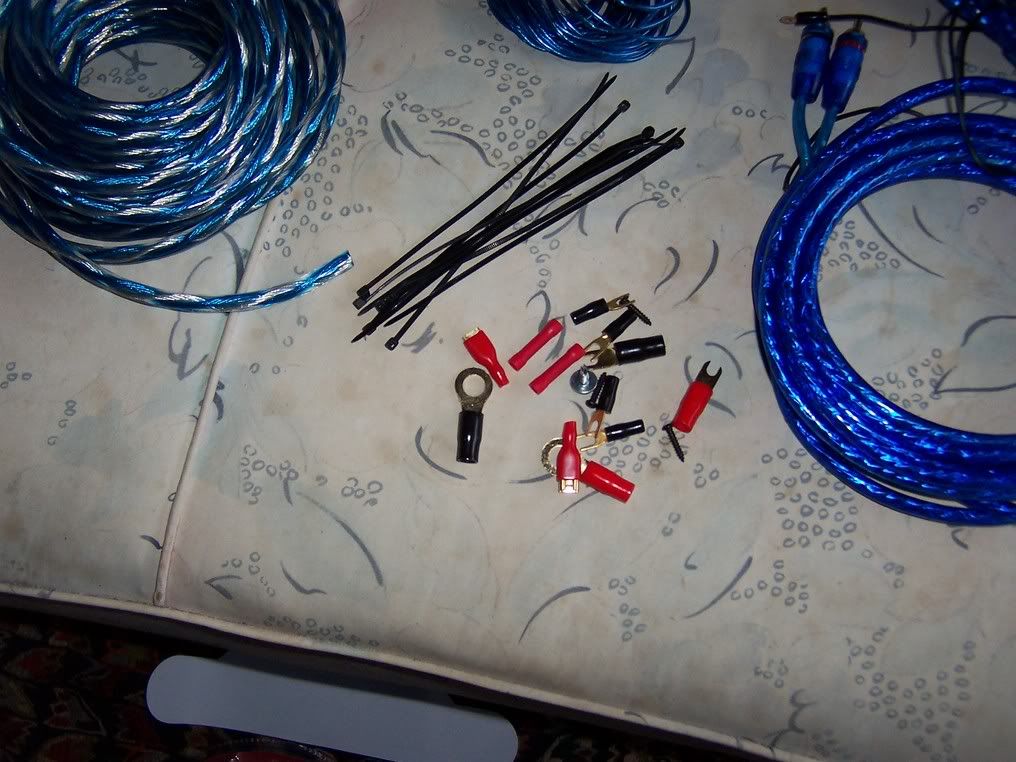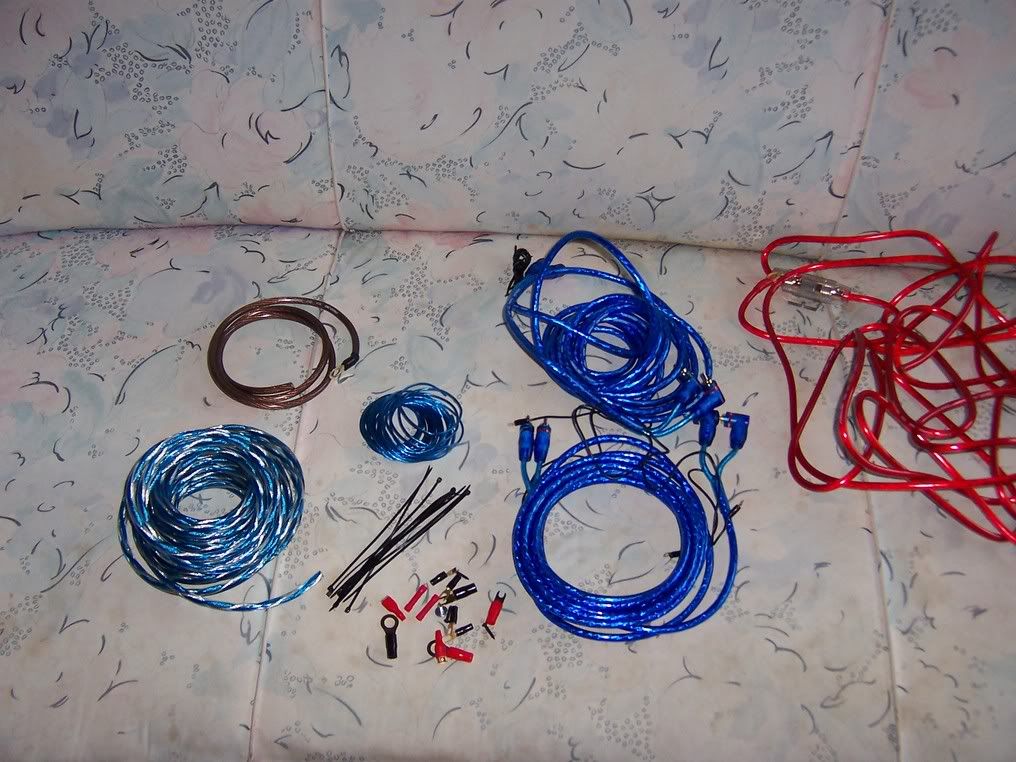 so ive got 1 pair of RCA's and a amp mounting kit(has an extra pair of RCA's)
ill be running the ampo 2x 120 (for pioneer splits)
and 300w for sub bridged
ill need help setting basically everything up, and it will be a learning experience for me so ill probably ask the odd question (or frequent :p)
anyone in vic wanna help me for the day or how ever long it will take w/e only cos im @ school during the week.
(can give u lunch and/or beer depending on how long it will take
)
cheers
bent