I recently scraped my front bar and it caused this part of the bar to have its paint scraped off. Just a hairline crack in the paint.
I've got some pressure pack paint. Should i sand the surrounding area prior to painting? I don't want to touch the other parts that have cracks at this point, only interested in getting the white back into green so it doesn't stand out.
Would it be worth putting body filler? Would i need a primer/clear coat?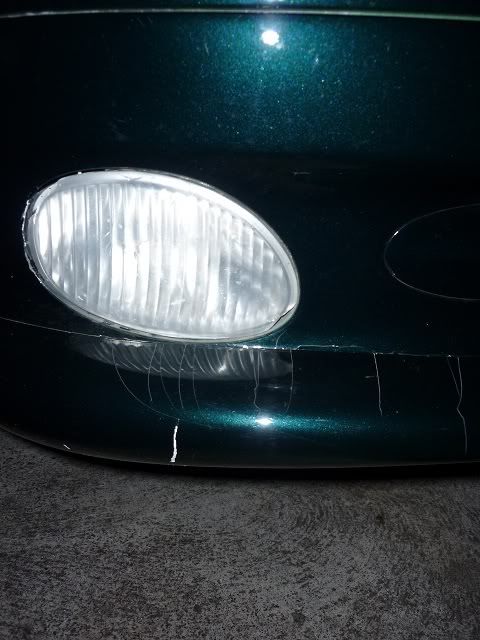 (I'm talking about the bottom most part with the paint missing)
Cheers.
_________________