I know i keep posting this pic, and apologies to whoever's car it is i keep showing off, but it does show what it COULD look like.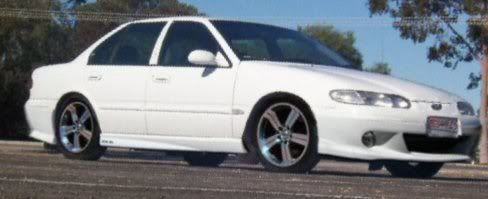 Personally i think it's the best an EF ford can look.
MRE-40L, maybe you can help me out with info on how to get this kind of thing done, cos i'm dead keen. Cheers.
_________________