Gab1 wrote:
I'm after a new pair of boot struts for my EF Fairmont. I have the Large EL type spoiler on it, like the one pictured, and the boot lid is too heavy for the standard boot struts, where can I get some heavier duty boot struts? Can't find any in the wreckers anywhere.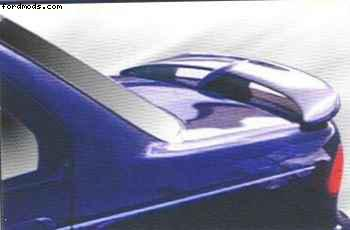 I bought some new ones off ebay about 2 years ago as my boot lid was falling back on my head. It was a heavy duty one to cater for the shark fin spoiler.
http://www.ebay.com.au/itm/Ford-Falcon- ... cVF3FnvSkA
http://www.ebay.com.au/itm/BOOT-LID-STR ... xyY3ZRlc6o
I just bought an aftermarket one, not OEM. OEM seems expensive!
_________________
phongus = Post whore 2006
EL XR6 motor, EL ECU + J3 chip, WADE 1673 Camshaft, 3" S/S intake, Pacy 4480, 2.5" Hi flow cat, 2.5" Lukey exhaust.
Max Power = 144.6 rwkw (03/05/2008)