Then pulled the grille and the remaining insert in the. Bumper (the little black piece). Using a cardboard template I trace around the template onto the grille mesh using marker, be sure mesh is shiny side up (you'll see what I mean there's a shiny side and dull side which will effect the overall look once finished) securing it with fishing line as I did or zip ties can also be used
I cut the mesh with a small set or garden shears (not the big ones) but you could prolly use kitchen scissors or side cutters as the mesh is fairly soft.
Here's the final result......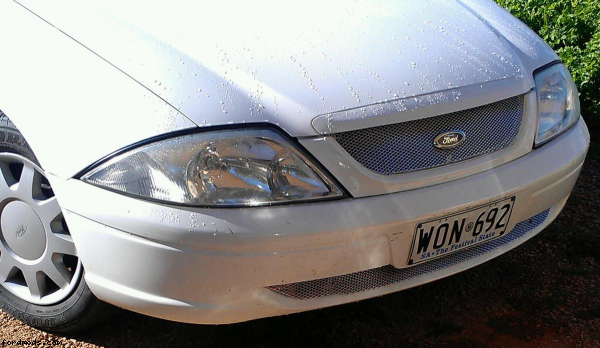 _________________