5h4dy wrote:
Is that an FG wheel? Also is the phone button just for show
Or have you somehow managed to make it work with aftermarket bluetooth?
everything works as it should
previously i had an FG XR wheel fitted, but now it's an SZ wheel with working buttons on both sides [modified the audio circuit with some help from another modder
]. phone button won't work with my bluetooth setup as it's mondeo [or something] so to actually use the switch i would have to pull that little button to the right of the ICC apart. then wire it up to the column. if i was using the BA/BF bluetooth yes it would be wired up & working thru that switch.
does take a bit of getting used to as the wheel is a different shape compared to the BA/BF. i didn't want to wear out the XR wheel too quick as it already has some wear on the right.
FG XR wheel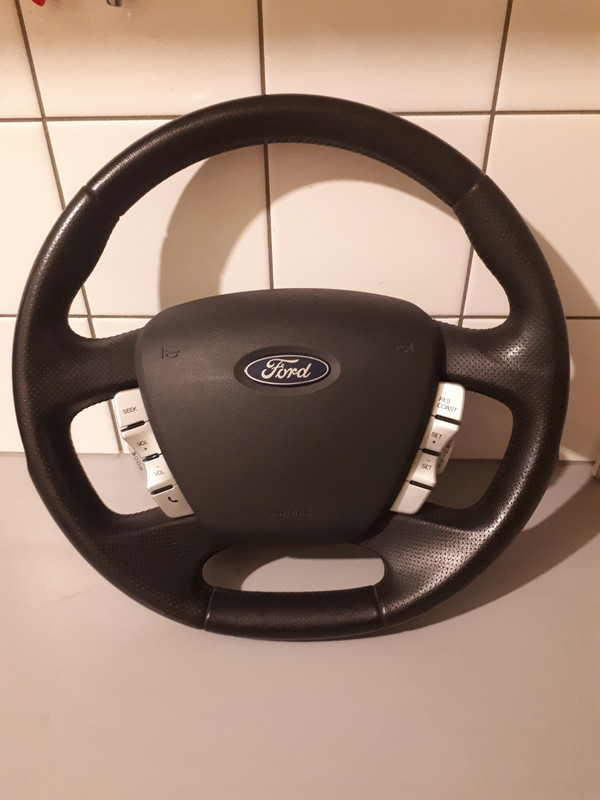 SZ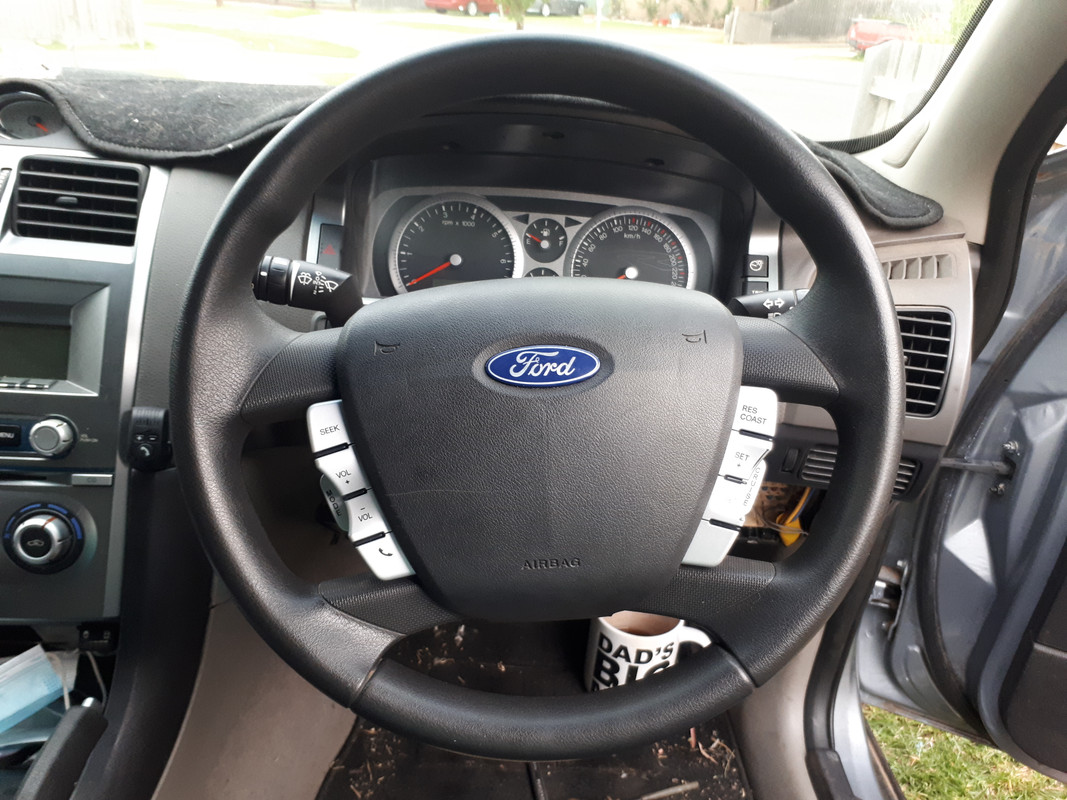 i have also changed the clock face from LTD to the 'basic' Fairymont as i'm having problems seeing the clock hands at night. might have to hurry up & fit the terri sunglass holder.................
how is yours going??