G'day guys.
Does anybody know where I would be able to find 6 or more of these white dash bulb holders?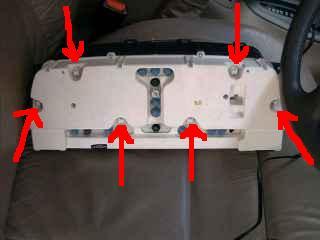 I need to get my hands on some of these very soon, as I ordered some LED replacement globes, but cannot install them, because my dash cluster has BLUE dash bulb holders, which you cannot remove the original globe from.
I need at least 6 of the WHITE dash bulb holders, as shown above, so that I can finally install my new LED dash globes. It is pretty urgent, as my car cannot be driven at night, because all of the original bulbs have blown and I cannot install any new ones, because mine are all BLUE holders!
Thanks in advance for your help, guys. I am really looking forward to some replies, as it is very frustrating having to restrict driving to daytime only!
P.S. Do any of you guys have all BLUE dash bulb holders? Or are all of yours ALL white? I'm just curious.
_________________
Ride: '97 EL Falcon GLi Wagon
Mods: 2.5" Redback catback, 6000k HID, Blue LED Trip Computer, Blue LED dash, LED Audi Style Parker Lights, Footwell Lighting, White interior door handles with fade in and out with parker lights, Fairlane rear courtesy lamp.