HI,
Just managed to find this website as I was doing research on how to replace burnt out cluster bulbs in my AU year 2000 Falcon. I like this led replacement idea, it looks much better and I see that it will cost me a lot less to replace my bulbs(90% of the cluster bulbs are blown).
I have a few questions from reading this thread, the led bulbs that the OP showed and recommended from eBay have different style bulb holder? How will this fit the cluster or do I have to remove the burnt bulbs from the holder (possible?) and put in the led replacement. The bulb holders are twist type, both grey and black ones are the same (twist and pull to remove the holder from the cluster)
Here are a few pics I took just now: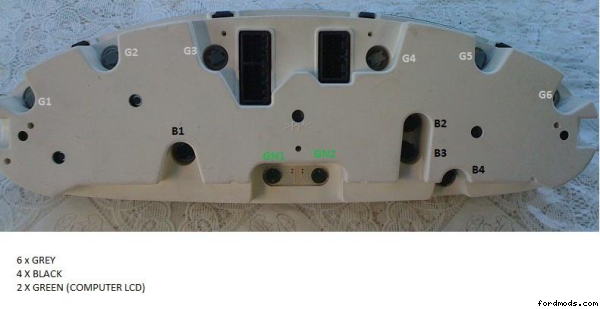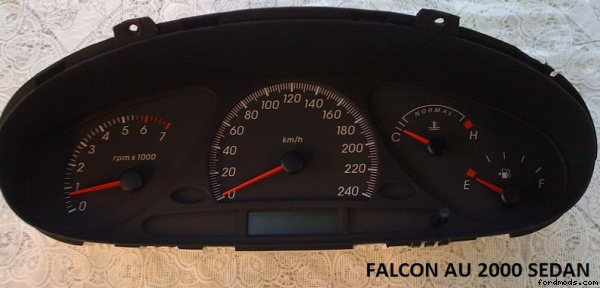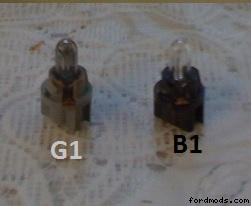 As you can see the bulb holder thing does not match the (T5?) led the OP mentioned in the first page shown below:
Questions before I order anything from eBay.
1. Are the T5 leds mentioned in this thread, plug and play or do I need to modify them?
2. The bulb holders(Grey and Black) do not match the T5 bulb holder, how do I replace the burnt bulbs with these leds?
Any information will be much appreciated, I have already taken out the cluster to get my experience up before I buy anything, doesn't seem too difficult, just need some assuring from the FordMod members here on my thoughts above.
Cheers,
Mike.