Wow!
You go away and tinker for a couple of hours and you guys come up with all this!
I'll be the first to admit that I know near nothing when it comes to driving LCD's and segment displays... But I know basically electronics and components well... So I do appreciate the help you guys have given...
Here is the task at hand data_mine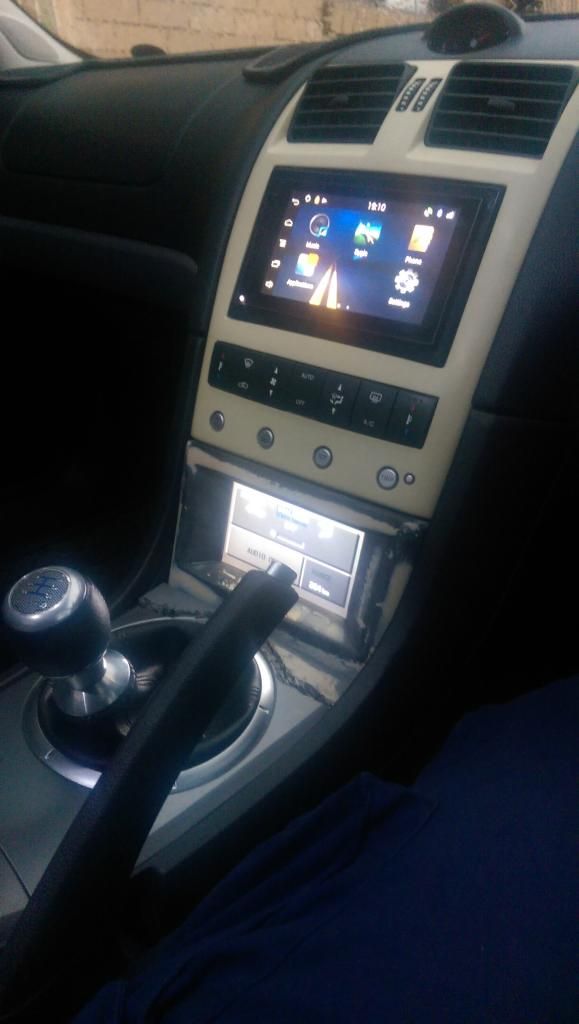 And in that location that screen is near invisible from the drivers and passengers head position...
So the larger segement display, wont plug into the stacker green plug either? That is to say the boards in the stacker are screen dependant too? Maybe mounting the B&W screen wouldn't be so bad... Plastic box, I can cut the tabs off that stick out because the centre space narrows and then weld them on where I added the points to the bottom facia to allow proper mounting... Essentially same as I did with the steel box...
So if I can replace it with a generic LCD, what the odds of finding something that will near mount exactly like the original... Or an RGB screen is going to have a circuit board too and it's just not a direct fitment? When looking for something how do you ensure you don't run into the same polarisation problem whereby you cannot see the screen?
You guys may be able to look at this and see the best solution?
Cheers,
Tim
_________________
93 Red ED 5spd Manual Build Thread

Performance: Complete AUII VCT Wiring & Power Train, Pacey Headers, 2.5" Exhaust, Exedy Clutch, DBA Rotors
Visuals: FG XR Wheel, XR Front, 17's, BA 5 Spd Shifter, BA Ghia Window Switches, NL Cluster
Tunes: 8" Pioneer Sub, JBL Speakers, Clarion Double DIN Headunit