daniel78 wrote:
Hi everyone, not sure if there is a solution here but I thought I'd ask.
The main door grab handle in the left rear of my beloved BF II Fairmont Ghia is broken. The plastic welds have snapped at the small end, and the larger spindle shaped one at the front end, is snapped. Do I need to replace the whole door trim? Or is there an effective way of putting it back together? It's hard, because it's the thing that gets pulled to close the door, so I'm not sure any glue or epoxy will cut it.
Second question... If I need to replace the door trim, can I use the Fairlane one? The little insert which is silver on the Fairmont is a faux wood on the Fairlane, but I think it is also plastic welded/riveted in there.
Any ideas?
https://drive.google.com/file/d/1pan1f4cLkUrhVDs2b3tAmbwFgFjwhnXR/view?usp=sharing
Thanks!
yes it can be 'repaired' depending on what you use & how you use it. you also must never use that handle to pull the door shut by force. use your closer section of handle [where it's closest to you] to start the door closing & let go when it's almost closed. ford designed em cheap & profitable
i have this to repair at some stage.
nephew had the door latch on but not close completely, so pulled harder . . . . ......
replacement door trim from her old BF fairymont supplied the trim. but first i had to repair this.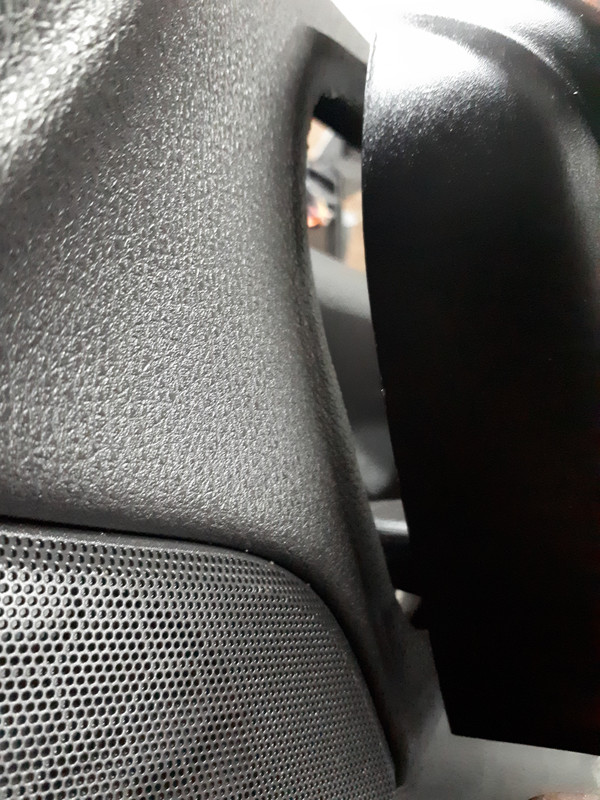 as it had come loose at the top plastic welds.
i was able to get it to look like this.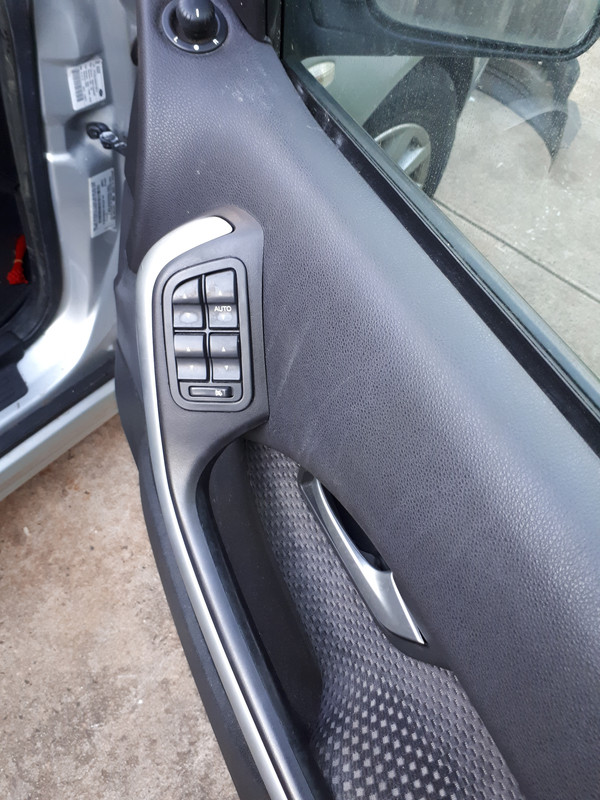 which isn't 'too' bad for me
for the plastic 'welds' i used my large[ish] soldering iron to heat & 'melt' some spare plastic pieces [similar to the handle plastic] into the 'weld'. as to the broken pieces .... i have used a loctite glue to join some of the cars plastics [with some success] but for the handle support i will have to use a different method [which you may or may not like]. for the uprights as i have been thinking of doing what a member on another forum did, which was use epoxy & plastic conduit to support & strengthen the upright. so the broken piece is 'glued' first then the heated conduit [heated previously so it conforms to the support shape] is slipped over the upright [which has some epoxy slapped on it] till it's in the correct position & then let dry [altho he put i think a rivet to hold it as well?].
hopefully this gives you some idea re 'repairing' the door handles, otherwise good luck finding a matching door trim that's undamaged
ohh & the whole door is plastic welded together.