Thanks Nigel for the response
I've taken the glove box out and checked all hoses and all are connected (all in the red)
Unless there are ones hidden in the dash that are not accessible from the glove box area?
The area in the green box has a hissing sound ONLY when the aircon is on (this hissing/whirling noise dissapears under load, when it goes from face to demist), however the hissing noise is not present when the aircon is off.
When I kill the engine with the aircon/cold air on - I hear something close ever so slightly.
Vacc hoses I've Checked:
- All in the pic
- T piece at the back of the fuel rail
- Black hoses coming out of firewall
- Heather tap vac hose
- MAP Sensor
- PCV Valve hose on rocker
- Hose under BBM
- Valve that connects to two vacc lines next the A/C Compressor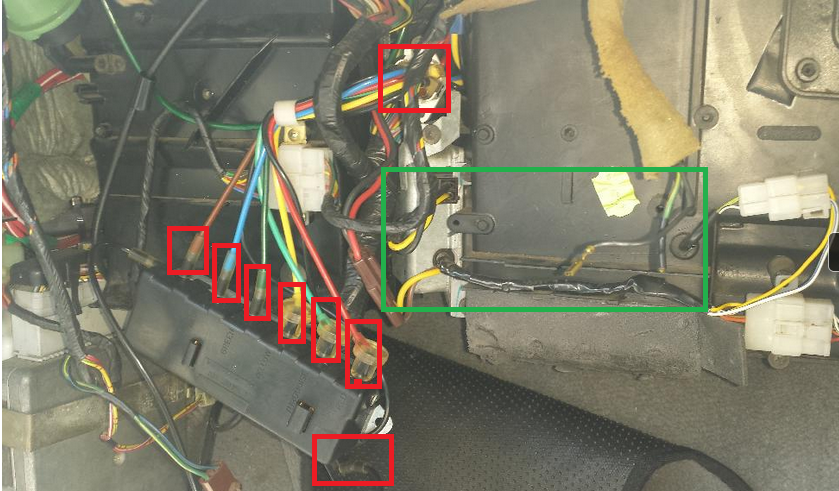 Cheers,
Ash
_________________
Sucessful trades with Schmee, Braidy, Niko, The_Ghost, YBHVE4, Stalker

Speed determines how fast you hit the Traffic Light....Power determines how far you take it with you.