phongus wrote:
Regarding the seats. I am pretty sure there is a company that does leather seats kit with choice of colour for the EF/EL? I can't remember who had the seats done but the finish product was really good.
Something like this:
http://www.ebay.com.au/itm/LEATHER-SEAT ... 3cbda347ab
Isn't Proseat the same people that messed markr1967 around? He said the quality was good, once they FINALLY came. Did look into it for a time and was turned off by some of the negative feedback.
Anyway, as previously said, vinyl DYE > vinyl paint. The one that I use/used was I think a Duplicolour brand? Which is at Autobarn/Supercrap, they had a good deal on so I bought a fair few cans. I only did one door as a test and it looked great, but didn't use any clear or anything over the top to seal it, and probably could have done a few more coats, because where I rest my elbow on the driver's door trim, some of the grey was starting to rub through after a couple of weeks. Only if you were looking for it would you notice it, though.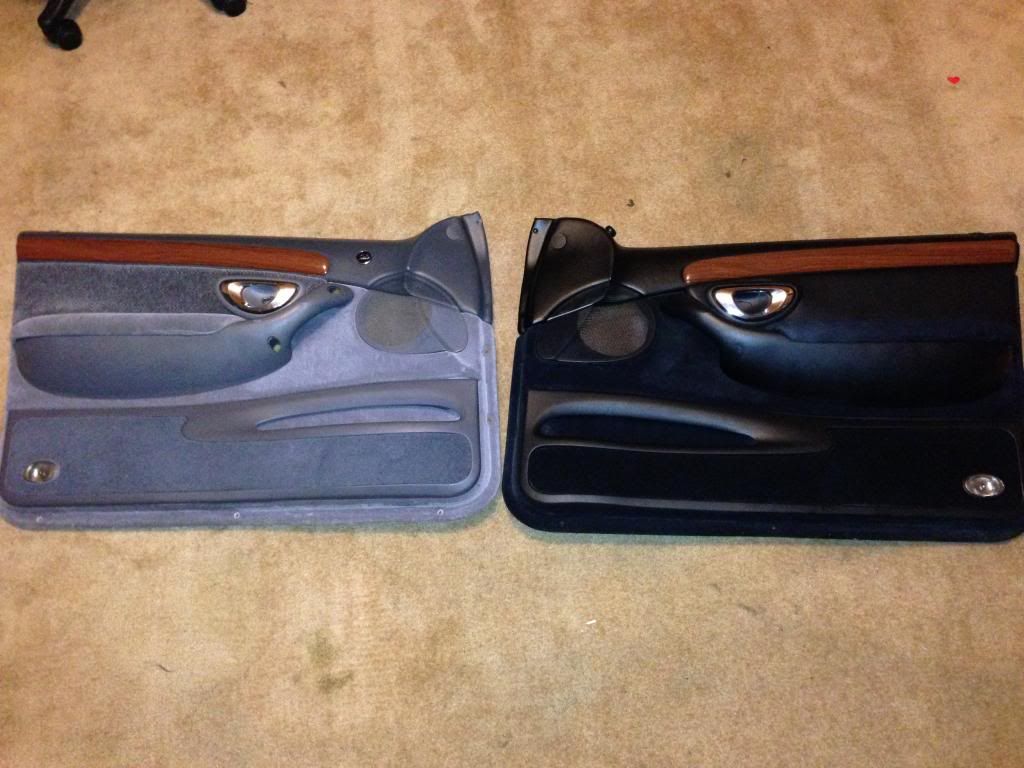 That's a before and after that I got with it, with some spotlight vinyl in the door card, suede on the armrest and some bunnings marine/auto carpet for the map pocket.
TROYMAN wrote:
the key is the preparation
Couldn't agree more, I spent AGES taking apart the door trim so I could do each individual bit for more coverage, then cleaning and more cleaning! But like anything, it comes out great if you're willing to put the effort in.
_________________
The gene pool could do with a little bit of chlorine...