I run an AU light in my ED (Au column shrouds and EF/EL combo switch with BA arms)...
You just need to buy a T5 wedge LED... Look up ebay... When you pick one but the LED head cannot extend outside the sides of the base otherwise it will not fit into the bezel in the column shroud and it cannot be too long otherwise it will foul on the end of the bezel...
I've had something like this and had to grind it down because it was just too long...

I think the 5050 smd is just too large to fit into the hole, and really only because it's square, if it had no corners I think it'd be right...
[img]001.jpg[/img]
Something like this may work without modifcation... Doesn't look too long and is confined to being no wider than the T5 wedge part...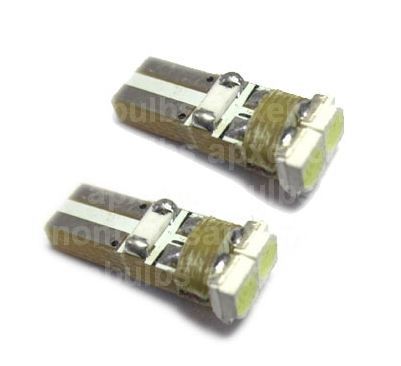 Click on the pictures to be taken to ebay... Otherwise search around yourself...
Cheers,
Tim
_________________
93 Red ED 5spd Manual Build Thread

Performance: Complete AUII VCT Wiring & Power Train, Pacey Headers, 2.5" Exhaust, Exedy Clutch, DBA Rotors
Visuals: FG XR Wheel, XR Front, 17's, BA 5 Spd Shifter, BA Ghia Window Switches, NL Cluster
Tunes: 8" Pioneer Sub, JBL Speakers, Clarion Double DIN Headunit