Thread title get your attention? Yes? Goood.
Anyway, lol, started my black (satin black) interior yesterday and here is what I have done so far. Markr154's thread really wanted me to get off my a** and get this started. O, and having climate control was a God send, wouldn't even try with the standard set up (painting it I mean).
Future plan is to have ALL dark grew areas black, and the light grey areas in my secondary colour (have no decided on this yet). Won't be painting the wheel, I'll get an AU one later on. In time, my interior will have NO grey parts, at all.
Question though, how do I do the dash? From what I say it's attached to the car, or very difficult looking to get out.
Last picture is the gloss black paint job I have done on my grill insert (yeah exterior mod, didn't want to make a thread for just that). I did try to chrome my spare grill with chrome paint, lol. If I could be bothered I'd initiate a class action against any bastard that sells this stuff, false advertising bonanza. Though I guess I was silly to give it a try anyway, temptation was too much.
Picture with flash: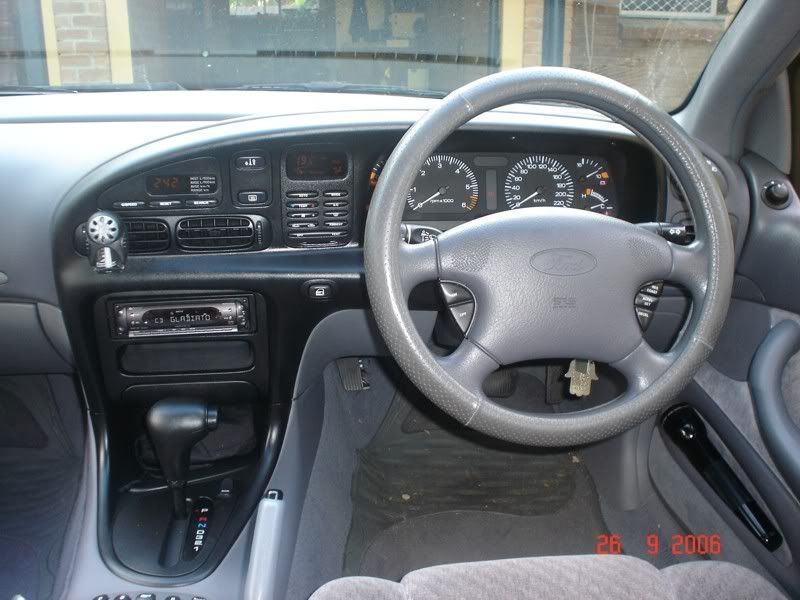 Picture without flash: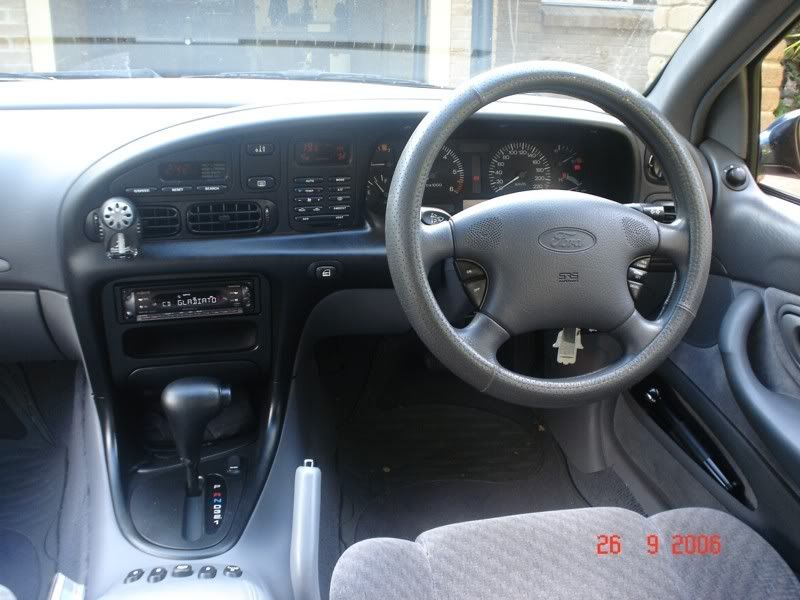 Black grill insert: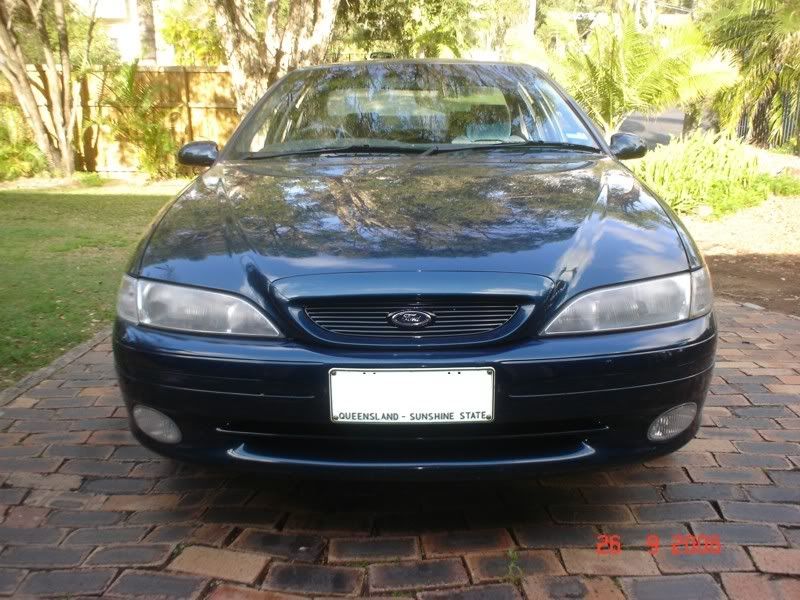 Thoughts? I gotta say it's a more pleasant experience in the driver's seat. Very visually appealing, can't wait to get that dash satin black.
_________________
E39 523i
EF Fairmont