Could someone with photoshop and applicable skill please do me the following?
This is my interior: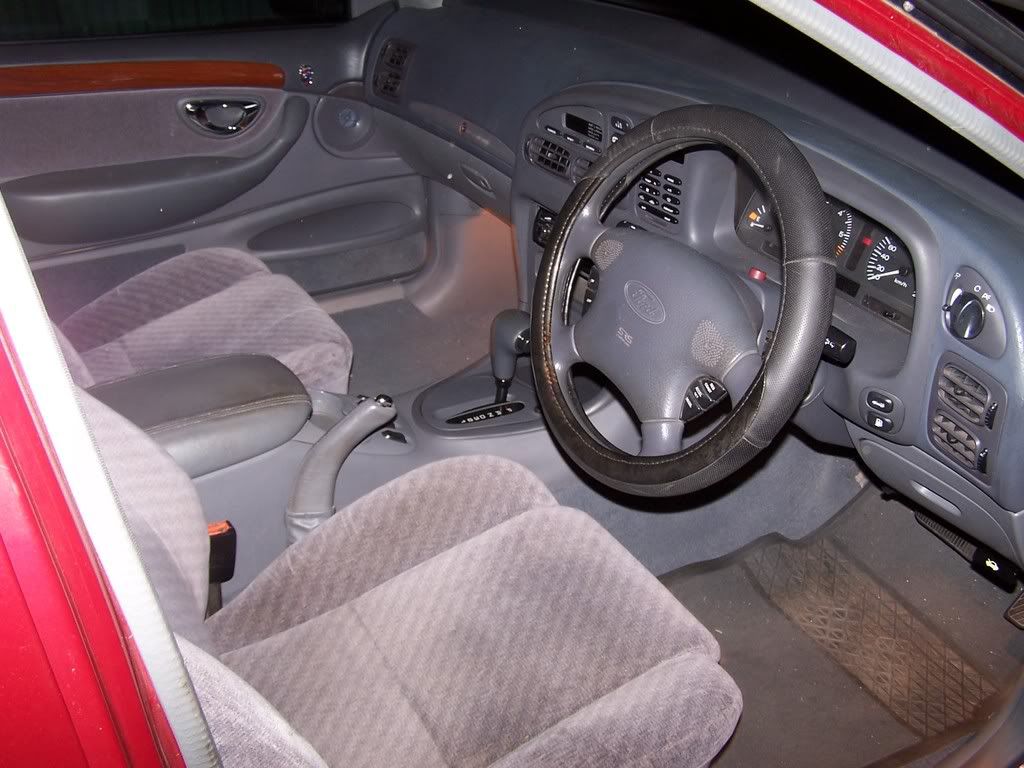 The idea that I have is to freshen up the inside of the station wagon by going for a smart Euro theme that was shared by the late BF Fairlane and Fairmont Ghia but now used in the current FG G6E. What I plan to use is the door trims and dash off a cappa EF/EL Fairmont/Ghia/Fairlane but paint the main dash satin black but still retain the lighter brown colour on the lower part of the dash such as the glovebox etc. The dashboard and the instruments, climate control, trip computer and stereo surround will also be satin black ala EL GT. The darker part of the door trims should also be satin black. This picture of the interior of a VW Golf VI is what I'm after:
If a better picture is needed of my current interior, please let me know and I'll take a few more photos.
Your help will be very much appreciated.