If you want the very best I would recommend going with the JTG liquid injection system. You will end up with more power than petrol and combustion temps on par with petrol so theoretically engine life will be extended.
And you will get the best economy of any system available.
Here is a pic of a BA GT I recently converted with JTG.
This is NOT a standard conversion. I have custom hidden the injectors, ECU's, Wiring and regulators.
Normally the injectors are fitted either side of the inlet manifold and you cannot refit the engine cover.
This is the VERY best LPG conversion available in the world currently.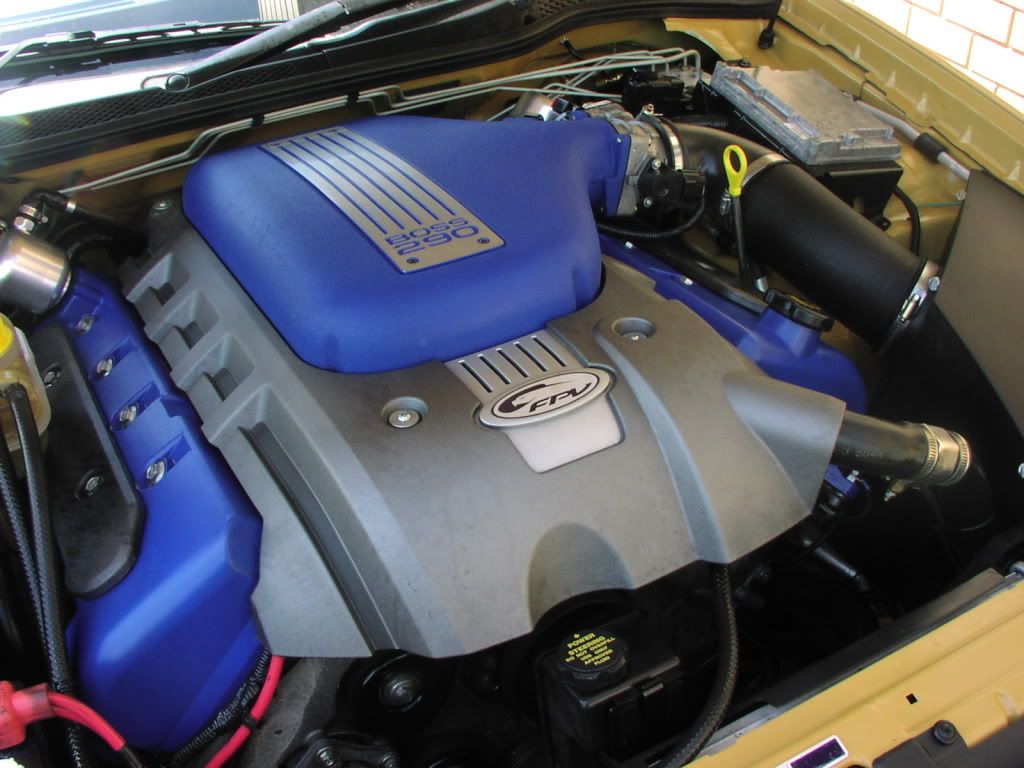 As you can see the system is totally hidden.
to get this level of system you need a competent installer as EVERYTHING needs to be custom made.
ALOT of work went into this car. But the results speak for them selves.
Edit:
I would show you a pic of how the injectors are installed under the manifold but then I would need to kill ya's all (kidding) I put to much time and effort into sorting this out to let other fitter copy it. sorry.
And here is a picture of a Tartarini vapour injection system On BA XR8.
This is also a hidden system. All injectors are under manifold and regulators (twin regs) are fitted behind inlet manifold. You can just see the vapour filter fitted to the front of the engine.
This car was done about 4 or 5 years ago now. It is tuned and CAI (now) and exhaust. Makes good power and still runs perfectly to this day.
The only problem with this system is that is adds petrol to the tune after 3800Rpm cause the injectors cannot flow enough to run all the way to redline on gas. it does this seamlessly.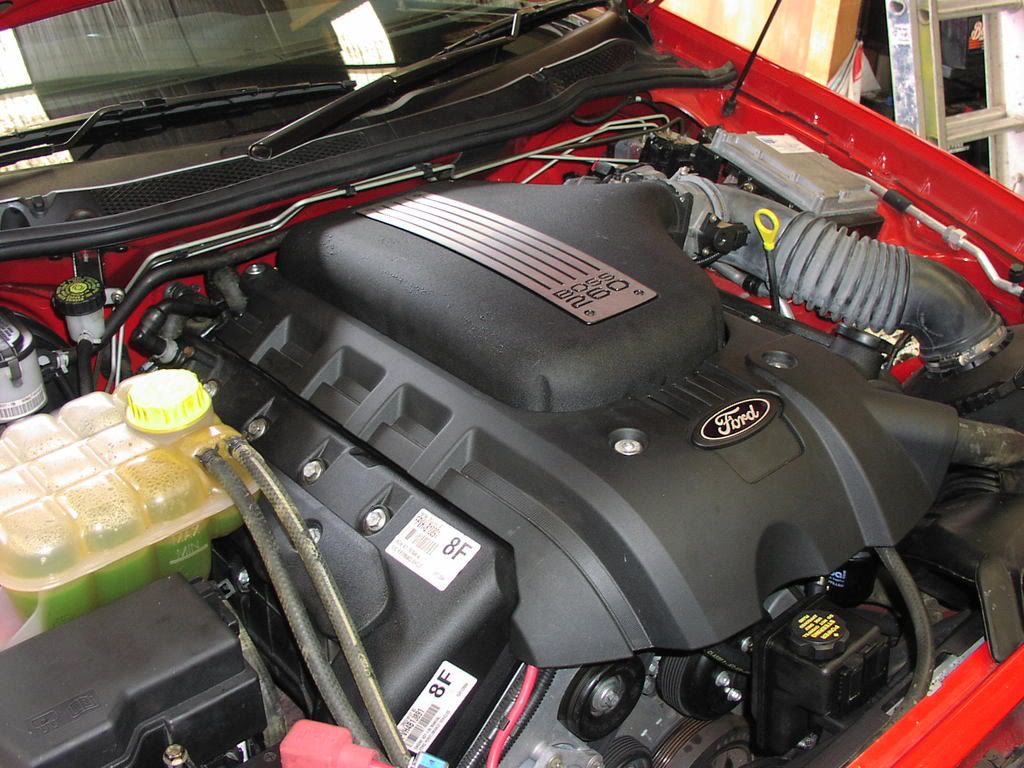 I have converted many, many Boss engines now and with a bit of special treatment the run better than petrol. certainly the JTG will yield better performance.
Both cars pictured are NOT standard. they are both tuned and run big exhausts and CAI's.
Both cars have Exceptional performance on LPG.
The JTG car will make more power on petrol at $1 less a litre. Now how can you mess with that???
Hope that helps a bit.
Cheers.
Blownba
_________________
off on a tangent