Absolutely no other changes were made.
It's a bog stock BF wagon with 70 000ish km on the clock.
The runs were all done after the conversion, we drove the car around for 15 mins to warm everything up, strapped it down and did two runs on petrol, then pressed the change over button and let the car idle until it changed to LPG then two runs on LPG.
Even the worst LPG run was better then the best petrol one, But like I said these are the best of each.
You can feel the extra torque when you drive it and this was the first LPi install i've done so we figured with the dyno 50M around the corner and it only costing me $80 for all the runs it was worth it just see.
Needless to say we have laminated the printout and will be adding it to the Orbital display.
(I am now north Queenslands only authorized Orbital installer. The only installer north of Rockhampton)
This is the finished engine bay shot. All that needed here is install the fuses and fit the compliance plate.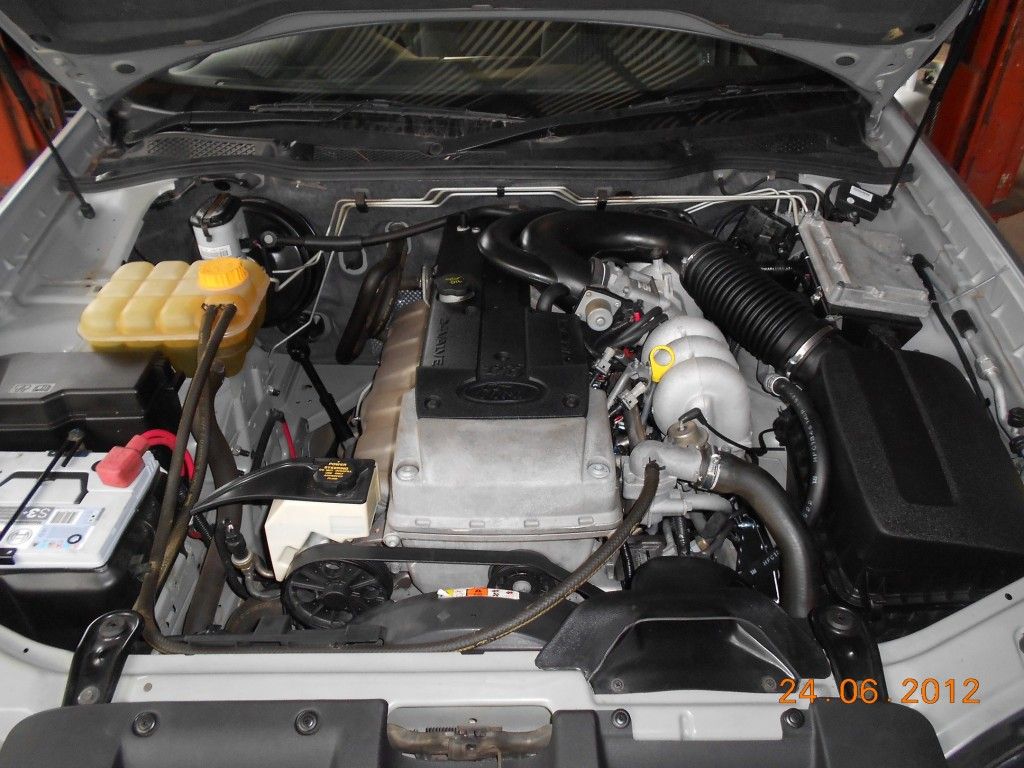 This is the change over lower manifold being setup with the LPi injectors and hoses.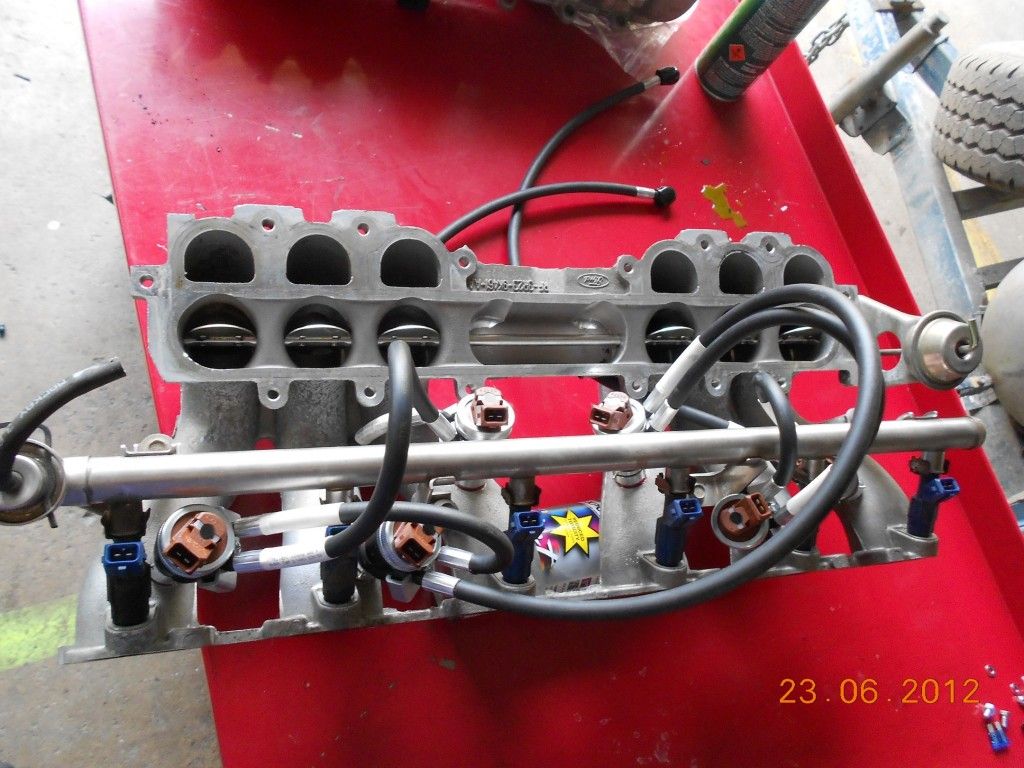 _________________
PERMANENTLY BANNED