Just thought I'd show you what I've been working on.
Wife is having another baby.. that makes 3 and we can't fit three kid seats across the back seat of our Hilux so had to find something wider.
A bit of looking around found a 95 EF station wagon, on gas, 109,000km with a blown head gasket and some rust and no rego. Cost was 300.
pulled out the mig, welded up rust, tidied up paintwork and cut and polish, fixed gas as of today, put my old EA ghia's blades on it.
Tidied up very nicely if I do say so myself.
The underfloor gas tank was one of the big selling points as it takes up no cabin room.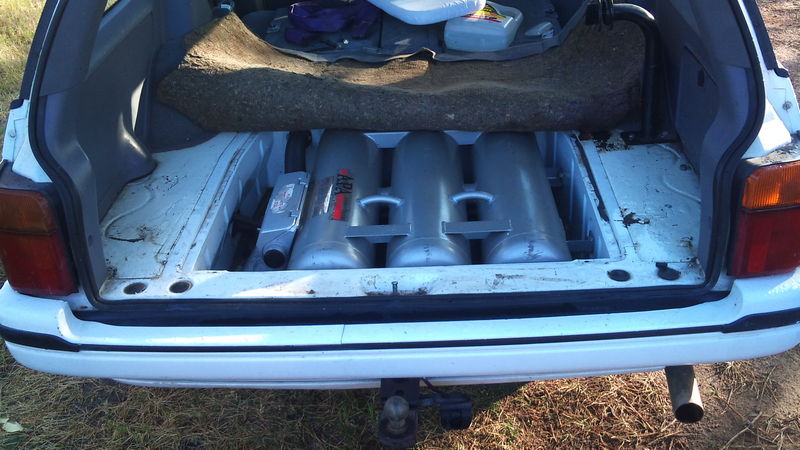 This is the engine bay obviously, and you can see the converter which is the only part of the gas system I've had to replace as the old one was manky and corroded.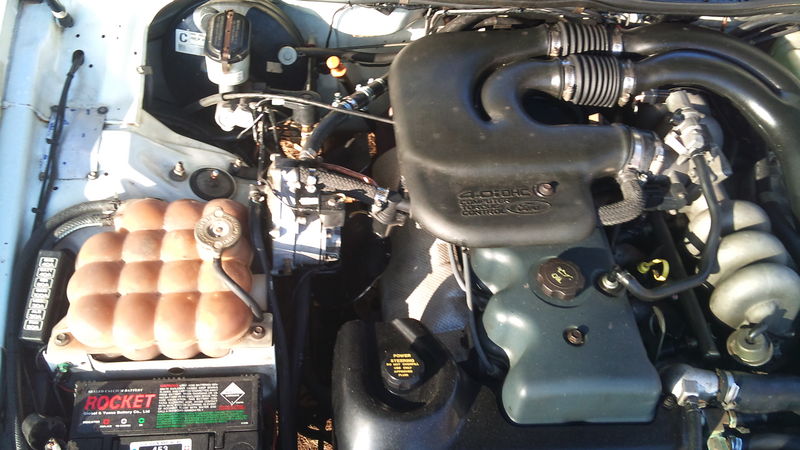 Cleans up very nicely for a $300 dollar car, and the interior is very tidy too, though as it's just a GLI it isn't very flash. (yet.... the wife has already put her hands up for some power windows.)
Once this is over the pits, I can finially do the engine swap in my car as I've now picked up a heavy duty clutch for the T5 for $200 on ebay.. and that is that is what I've been waiting on.