Hi all Just got back from the V8's at Wanneroo. It's great when you live 5 minutes away from the track. Not such a great weekend for Ford, but a great weekend of racing. Weekend finished:
1. Steven Richards( Jack Daniels Racing).
2. Mark (Wanker) Skaife( HRT).
3. Craig "The legend" Lowndes.(888 Racing).
The good thing though is that Rusty still placed well enough to retain the lead in the championship, and Lowndes has moved up to 5th.
_________________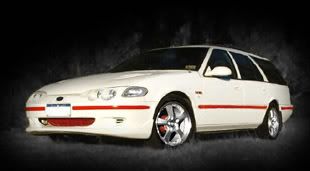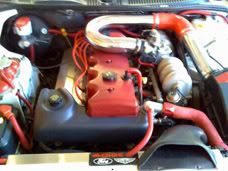 EF XR6 Wagon,RPD R6 cam,Wildcat extractors, Magnaflow cat,2.5" Lukey exhhaust.
Too many more too list
Last edited by EFXRWGN on Sun May 14, 2006 10:10 pm, edited 1 time in total.