Hi Everyone
It gives me a great deal of pleasure to be able to announce to you all that one of the "behind the scenes" projects your cruise mod team has been working on has come to fruition!
FORDMODS LOGO'D SHIRTS AND HOODIES ARE NOW AVAILABLE!!!
Yes there has been some head scratching , running around and work put into it but we can now offer you all a quality product at a fair price.
These shirts are a quality , hard wearing item and are manufactured by the same company that supplies concert shirts , shirts for Summernats etc.
They are available in sizes to suit babies , kids and adults including fat dudes to 9XL!
The logos are screenprinted on. The shirts and hoodies are black in colour so greasy handprints and kebab stains wont show up!
Below is pictures of whats on offer and pricing.
The product is top notch , please excuse the model as we all know he has issues!
The logo on the front
The logo on the rear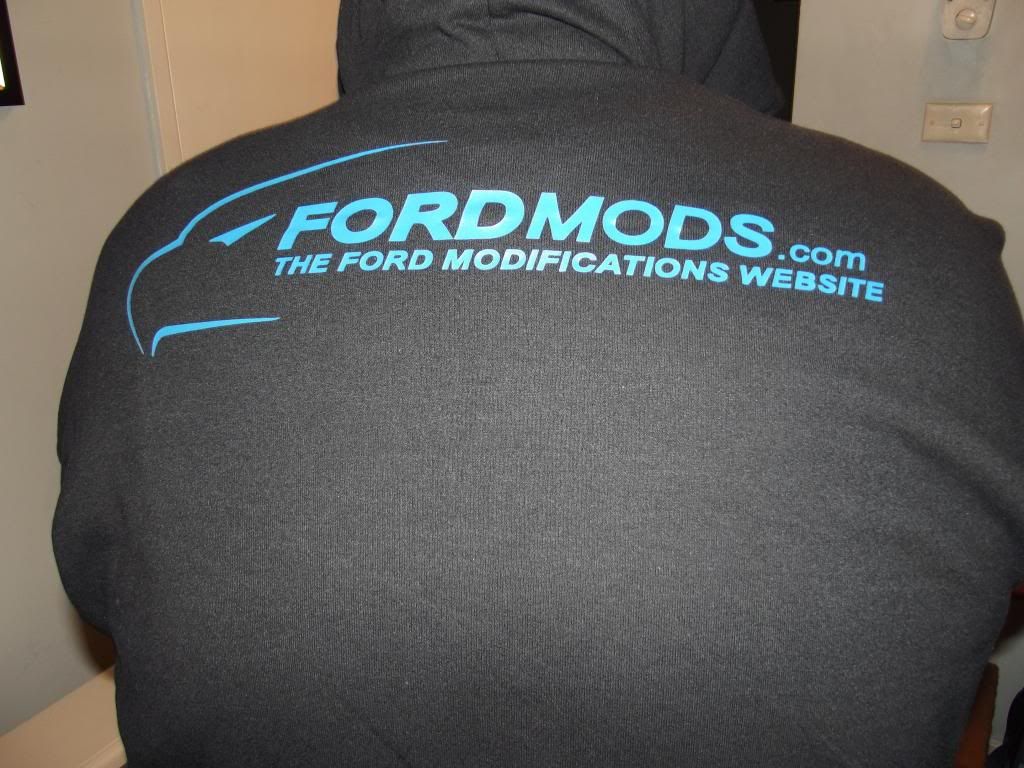 T Shirt
T shirts are $25 each in adult sizes , kids sizes and baby sizes.
Polo Shirt
Polo shirts are $30 in adult sizes. If there is a request for kids and baby sizing I will check on availability.
Hoodie
Hoodies are available in both zipper type and pullover type. Please include type required when ordering.
Hoodies are $45 adult $40 kids $35 babies
Below is the sizing chart from the supplier. Make your measurements as required and use the chart to work out the correct size for you!
Whilst I am getting it all off the ground and ironing any bugs out of the process unfortunately it will be only available to NSW members. Once the process is streamlined and working 100% it will be open to other states cruise mods to take orders and payment , send them to us for manufacture and we will send back a box of clothes to them for distribution.
Orders to be made on line and payment to be given at either Liverpool to myself or Dave or PM me for bank account details.
Pickup will be at Liverpool or if you cant make it PM me to organise coming to my place to pick up. There will be no mail outs as it pushes prices up and adds complexity to the process.
Below I will start an order form for you to copy and paste. As each batch is done and dusted the orders will be deleted ready for the next run.
I hope you guys are happy with them. It was some work to get a quality item at a reasonable price. Hopefully at AFD this year we will see a lot of Fordmods members looking like a group wearing Fordmods shirts!
Cheers
Your Cruise Mods.
_________________
xr6turnip wrote:
More people paid for a ride in a VT commodore then an AU Falcon so the VT is superior.
Based on that fact my Mum is the best around!