WE are putting this ultimate territory up for sale.
car is fully engineered with a BOSS 290 motor in it, 4spd GT auto and a 3.7 lsd diff.
Car started life as a 04 Territory TX and we have transformed it with
Falcon suspension
Ghia leather 7 seater trim
Dual Zone climate control with Black fascia
Territory Turbo Cluster with blue illumination.
Blue illuminated ICC
SY2 Door mirrors with flashers
FG guard badges
colour coded focus door handles
Territory Turbo steering wheel.
FPV front brakes
Dark tinted windows.
This car drives better than a std territory and even our engineer and the vic roads engineer both commented on how well the car drives !!
Car is being sold with current vic RWC & with VASS paperwork.
this unique car is for sale for $42000 drive away...
We have lots of pics of it being built and most parts are factory ford items so spare parts and servicing wont be a problem.
car is being sold at the engineered height as shown in the pics. but all the lowered suspension will be sold with the car.
check out some off the build in these threads.
Territory v8 thread
build thread 2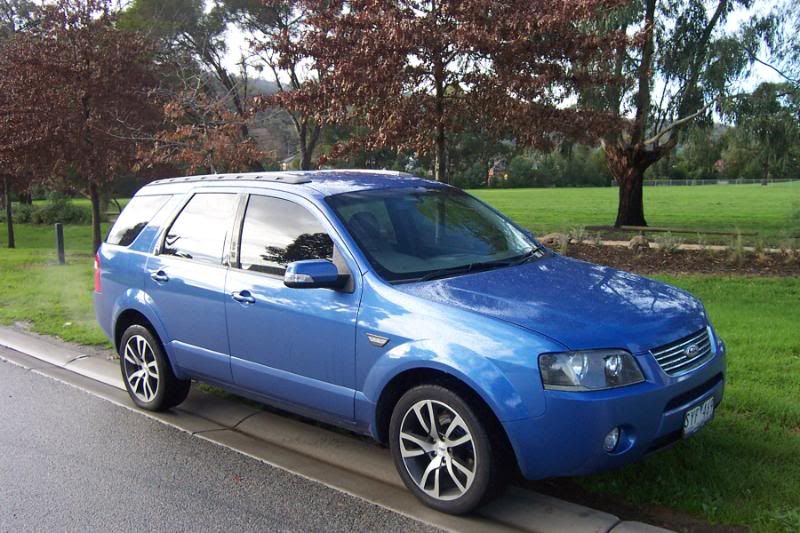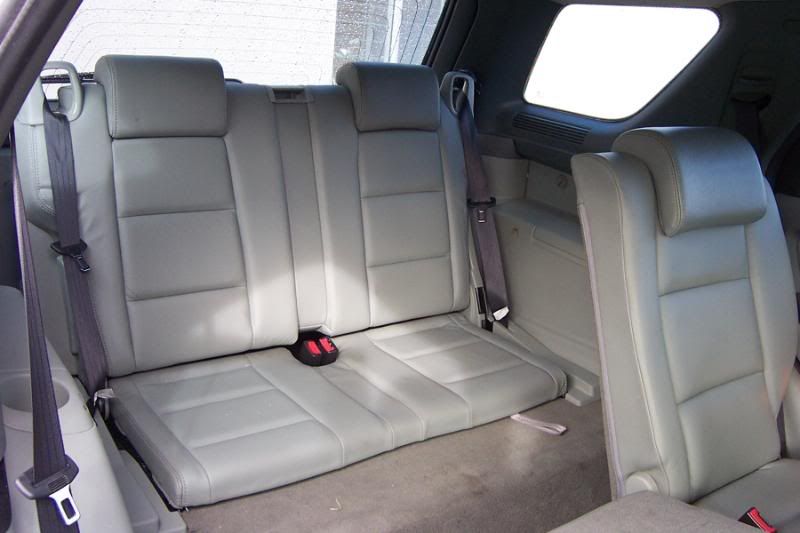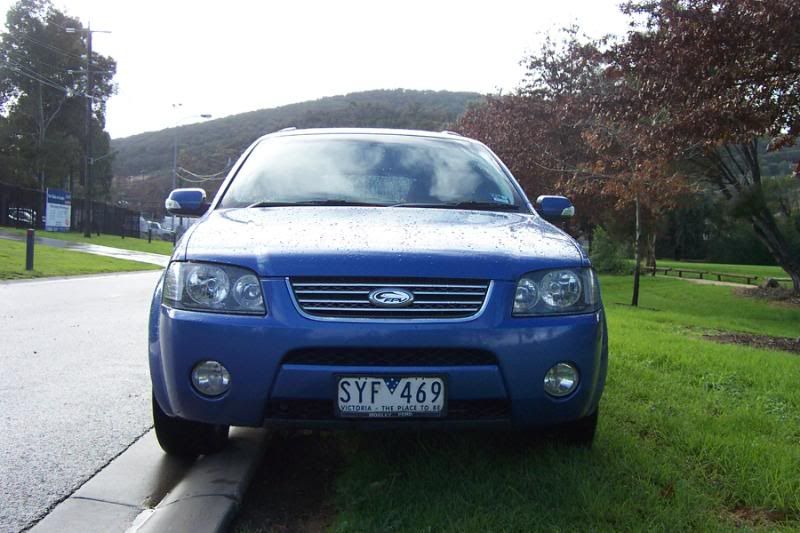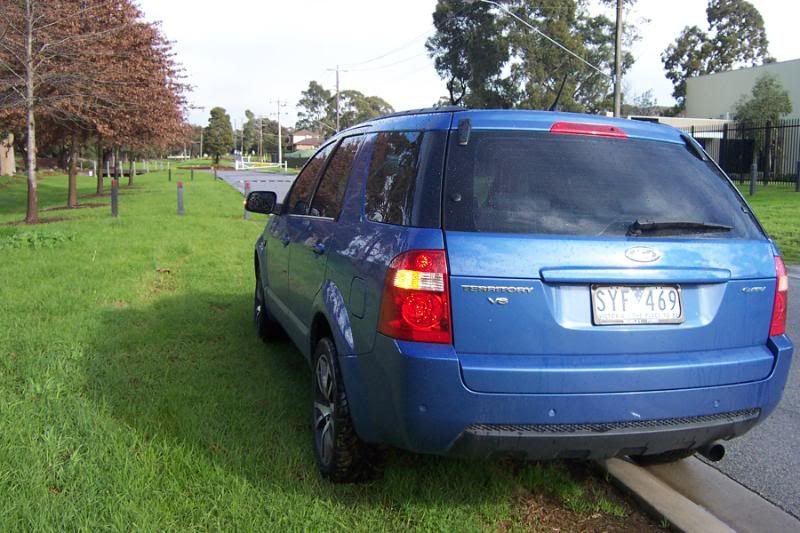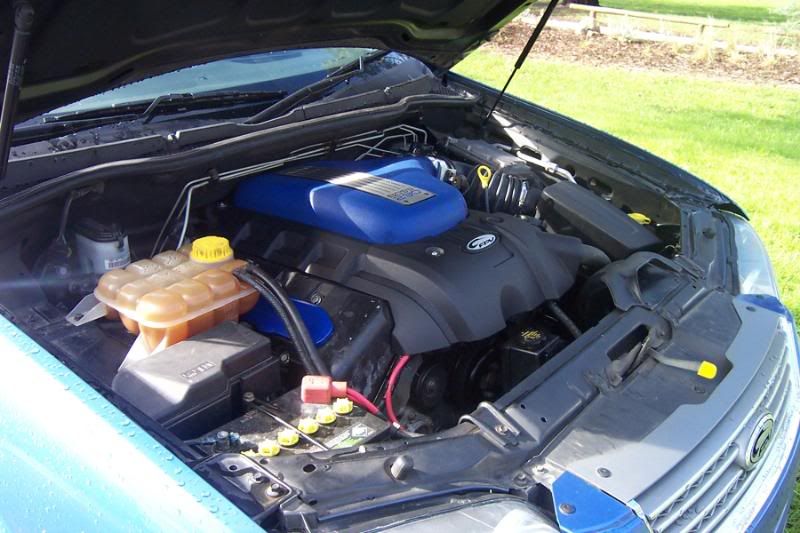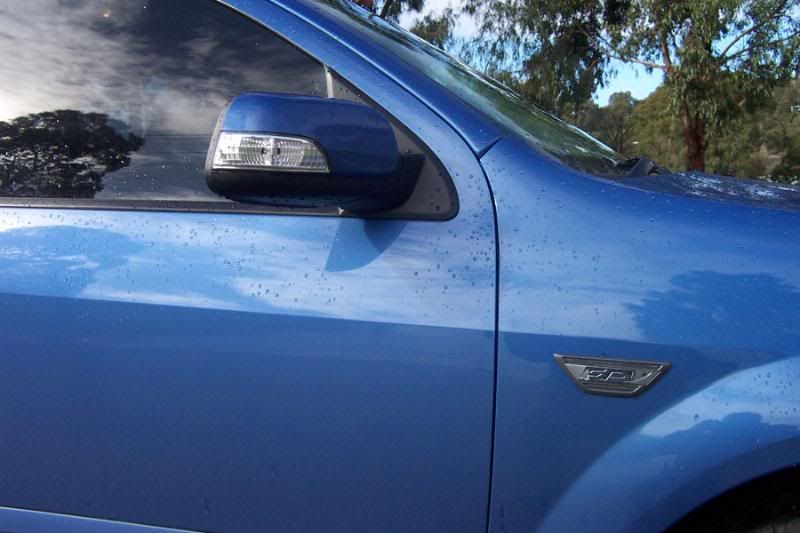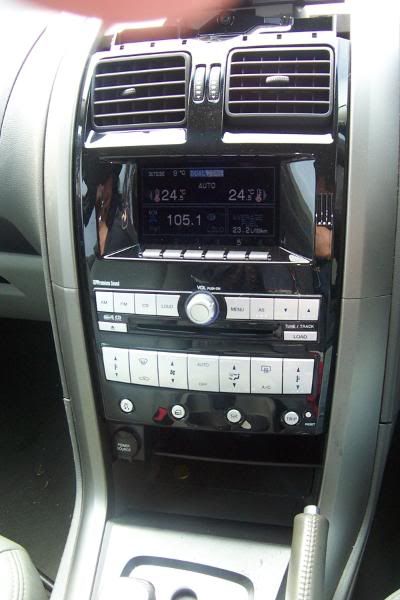 pic of it lowered