Vehicle Sales Form


State
: VIC

Make of vehicle
: Ford

Model of vehicle
: Falcon XT

Year of manufacture
: 2003

Colour of vehicle
: Narooma Blue

Engine
: BARRA 182

Transmission
: T56 6 Speed Man.

Body style (sedan, wagon etc.)
:Sedan

Selling Price $
: $4900

Odometer Reading
: 182000
*******************************************************************

Other relevant information.

Hey Guys,
I have for sale a BA XT that has been converted to a T56 6 speed manual.
It has 182,000km on it, and hasn't been treated too kindly in it's 8 years on the roads. There are a few scratches and dings here and there around the outside, along with a couple of panels which have been replaced with different coloured items (rear left door and lower portion of front bar).
The interior is in good to very good condition bar a slightly sagging roof lining and a slight stained passenger front carpet. I have recently steam cleaned it, but as I'm a rookie I wasn't able to remove the stains completely.
There is a JVC MP3/USB head unit mounted professionally under the console, and a matching 4 channel amp in the boot hooked up to the speakers.
The best feature of the car is obviously the 6 speed manual T56 conversion. it features the following;
- 25,000km XR6T T56 box
- 75,000km XR6T HD clutch
- Custom tailshaft with Commodore centre bearing and C4 slip yoke
- Standard gear boot, surround and knob
Driveline is in excellent condition and runs very well.
There are some noises from the corners coming from worn bushes and shocks, that would need to be attended to to pass a roady. It wears decent Michelin tyres with more than RW tread and has 3 excellent BF2 hubcaps.
THE CAR SUITS SOMEONE LOOKING TO DO A 6M CONVERSION ON XR6T / F6. I WILL INCLUDE A BTR 4 SPEED BA BOX WITH 135,000KM ON IT ALONG WITH A MATCHING ECU.
If the car does not sell I will convert to auto and list box conversion and car seperately.
Comes with QLD rego till 02/2012.
Any Q's shoot me a PM or call/SMS 0423431754.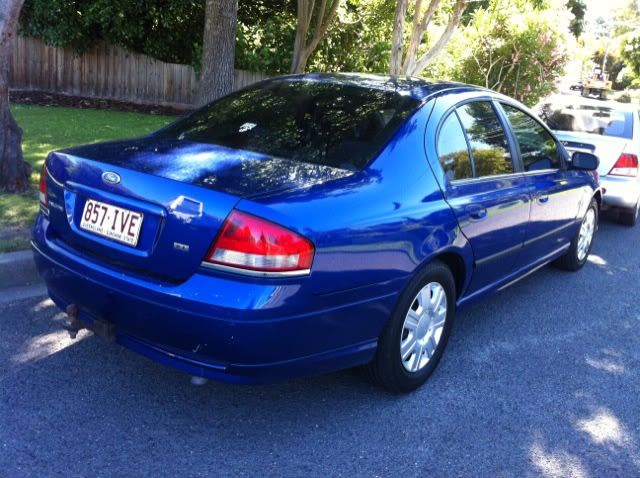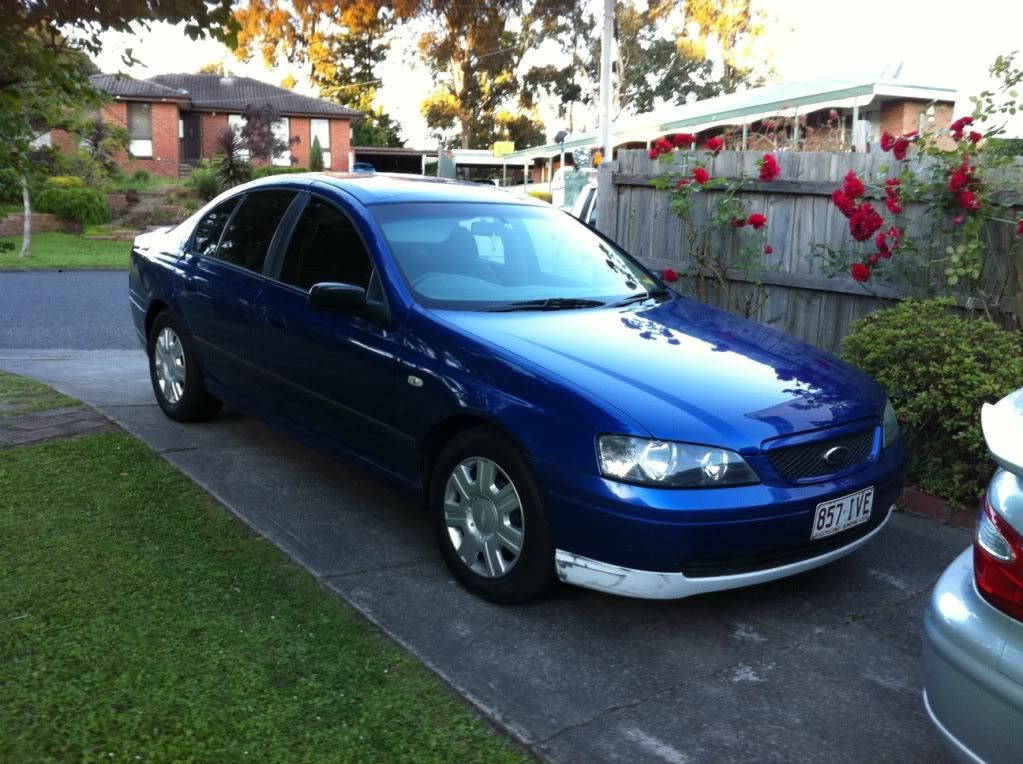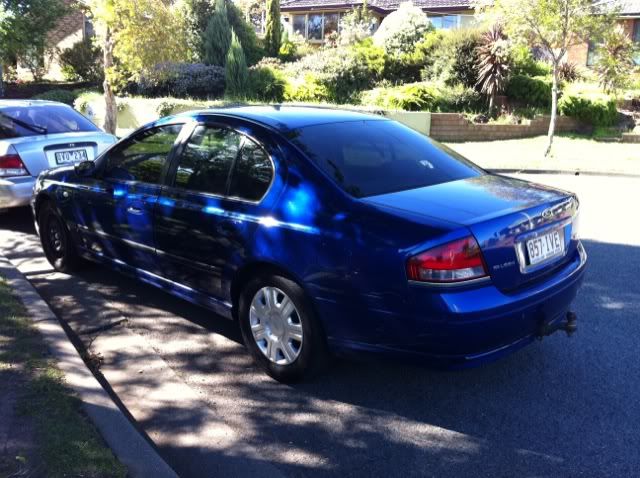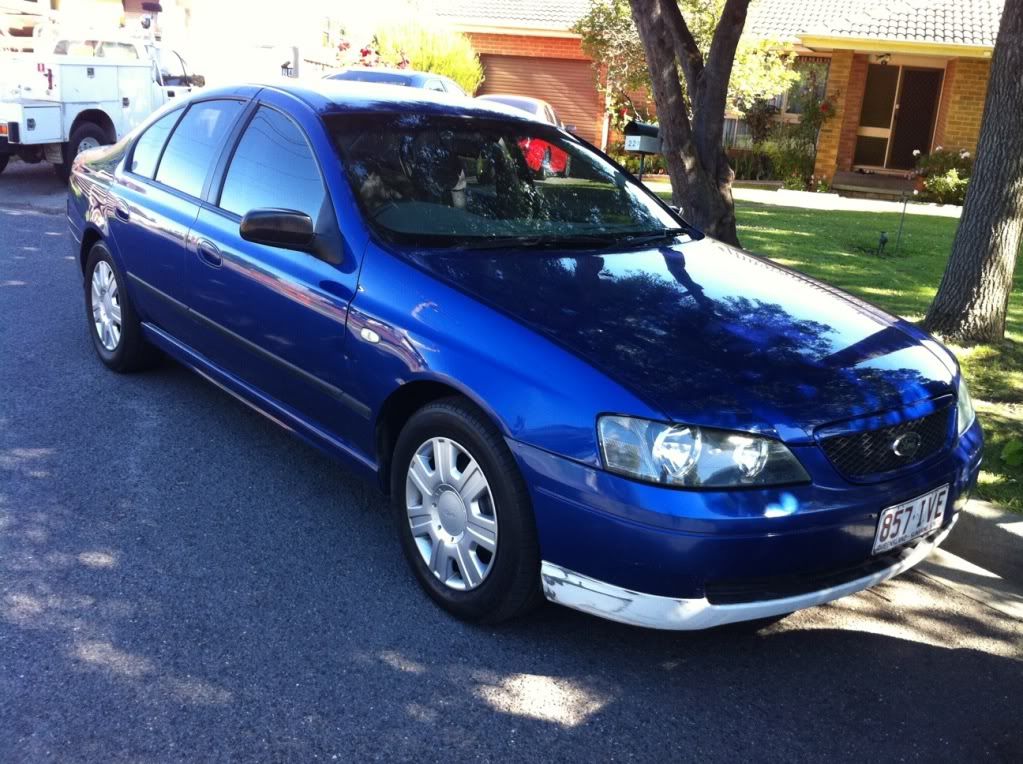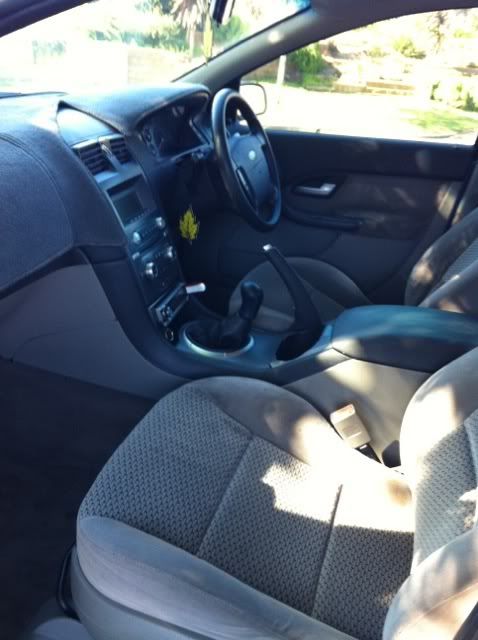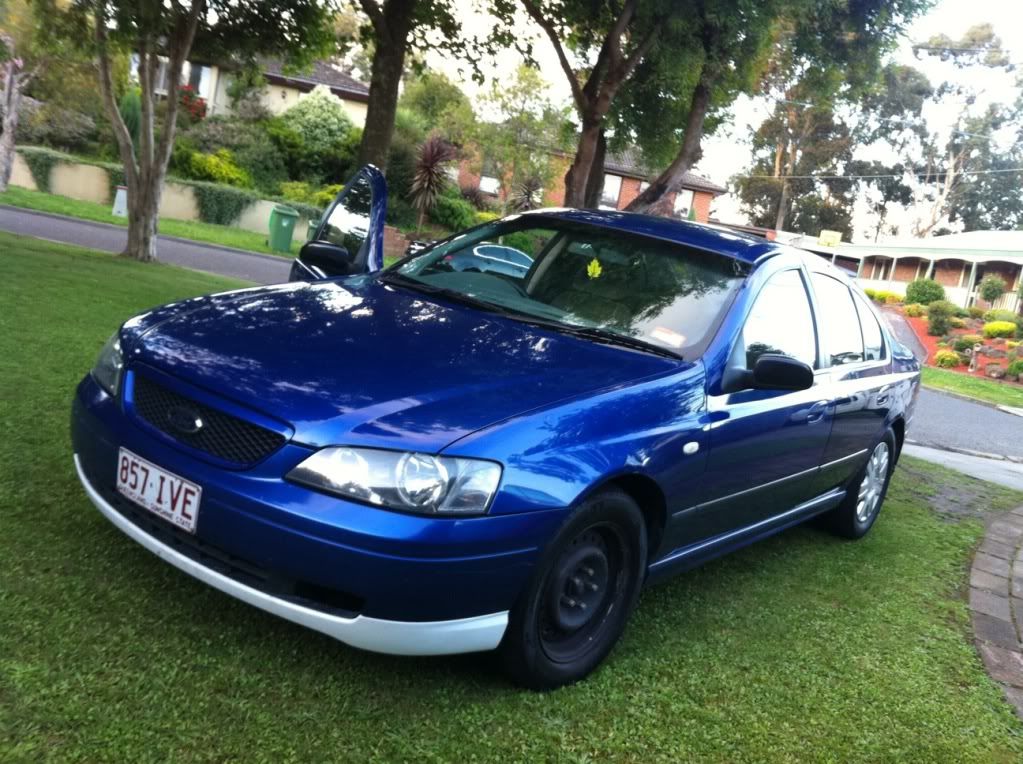 *******************************************************************
_________________
1988 EA S-Pack|MPI|LSD|AIT turbo manifold|Garrett GT3540|3" Exhaust turbo back|Resprayed|microtech LT8s|60lb Injectors|Bosch 044 with surge tank|3000 RPM stall|Ported AU head|Wade turbo cam|Crow double valve springs|1.3mm MLS headgasket|C4 conversion|Built bottom end|10.6@125MPHi