Hi all
Well something has come up and it is time to upgrade from the XH. It is secret squirrel at the moment but it will be a move in the right direction.
1996 XH Longreach Ute.
Air con is nice and cold and works great.
Inside it has the following
EL XR seats
XR Steering Wheel
EL XR Cluster showing 183000km.
AU centre console.
Pioneer Stereo that does all the bluetooth and MP3 stuff.
Outside
New Tonneau cover
Set of 18" Pre AU Typhoon Twists with 235/40 18 Falken 912's fitted that are under 5000km old.
EF XR front and HID conversion
Haymen Reece HD towbar
Mechanical
Recently fitted LPG conversion. Would only be 6 months old. Filler is fitted behind swing down number plate so no body panels were cut and tank is under the tray where the spare tyre would normally live.
Extractors
2.5" sports exhaust from the cat back which was done when the LPG was fitted. Actually sounds pretty good for a 6.
Lowered to superlow height front and rear and fitted with shim caster correction kit.
3.45 Limited slip XR diff and aluminium XR tailshaft to suit.
Heavy Duty Exedy 10" clutch that is under 5000km old with new cable , clevis pins etc.
Front and rear has new brake pads , front has slotted rotors which have just been machined and new wheel bearings fitted.
It is a sale that wasnt planned or even thought of. I was actually going to fit a 5.0 and a 5 speed to it but the replacement vehicle has become available out of the blue and I have been keen on it for some time.
Registered to mid March. It will only need the next 6 months rego paid then. It wont need to be inspected again until September. At the rego inspection this year the mechanic had it up on the hoist poking around and told me it was one of the few and far between tidy XH's around. He reckoned it was one of the tidier ones he had seen so I suppose thats pretty good!
Im after $3900neg for it which for what it is and the parts and new gear in it is a reasonable price. It is not a rusted out hunk of rubbish tradies ute.
Ute is in Western Sydney and I am happy to assist serious buyers in pretty much anyway.
Call Matt on 0405456879 or PM me here.
Pre Typhoon Wheels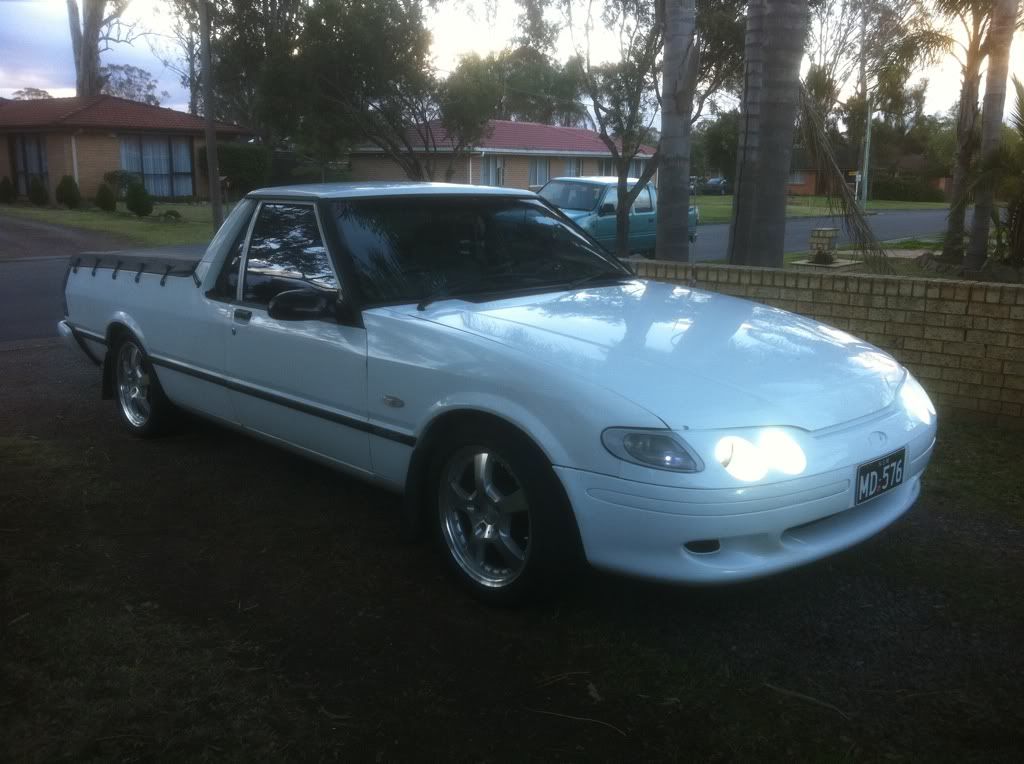 With Typhoon wheels fitted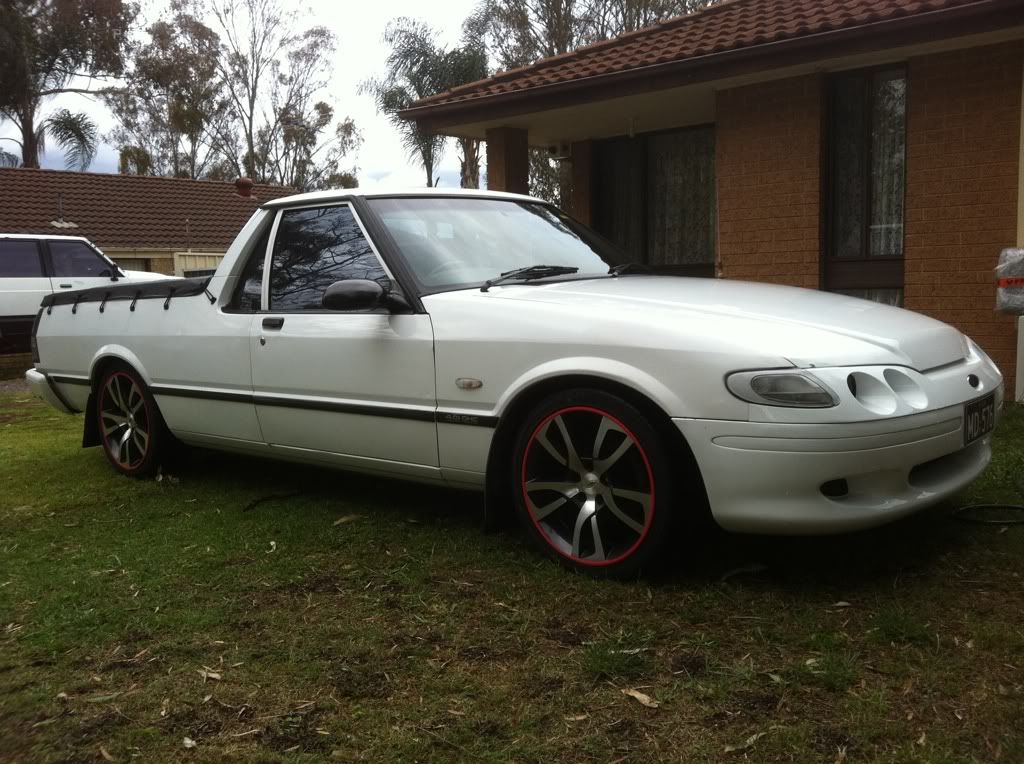 _________________
xr6turnip wrote:
More people paid for a ride in a VT commodore then an AU Falcon so the VT is superior.
Based on that fact my Mum is the best around!